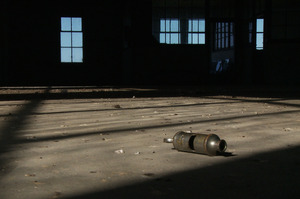 A scene from Mental Notes. Photo / Supplied
Drenched in much more sorrow than anger, this small, quiet, local documentary gives voice to five people who suffered long and hard to earn the right to be called survivors.
They are all former patients at psychiatric hospitals they now cheerfully refer to as "bins" - short for "loony bins", as they were popularly called at the time, though the connotation of something discarded is a bleakly apt one.
The names - Cherry Farm, Seacliff, Sunnyside - sound comforting and happy and one interviewee recalls that the word "asylum" refers to a place of refuge.
But the stories of compulsory confinement and almost medieval treatment - the use of electro-convulsive therapy as a disciplinary measure is only one of many excesses - are bone-chilling.
Marbrook's 2004 documentary, Dark Horse, about a bipolar Maori chess freak called Genesis Potini, showed his sensitive but entirely unsentimental touch with this material and he does a great job here, letting his characters tell the stories and refreshing the talking-head format with visits to the abandoned and sometimes skeletal ruins of the places they once lived.
What's remarkable about all of them is how free of bitterness they are. The film, which is informed by Marbrook's acute visual sense, could have been grim and depressing but it's oddly full of life and charm.
And it is of more than simply historical interest, too. As Marbrook has remarked, it has messages for the present day about institutional care. "Once you lose sight of the person you're treating, it's quite difficult."
* Jim Marbrook will present screenings of Mental Notes today at 6pm and tomorrow at 4pm at the Academy Cinemas.
Stars: 4/5
Director: Jim Marbrook Running time: 74 mins
Rating: E
Verdict: Handsome and thoughtful documentary about psychiatric survivors is chilling, yet full of life.
-TimeOut