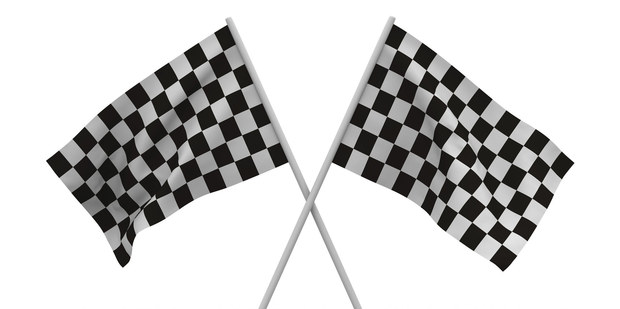 Hampton Downs is a great circuit, there's no dispute there. After being swept aside by V8 Supercars and the Auckland 'Super Council' in favour of the faded star that is Pukekohe Park Raceway for next year's round, it's stumped up and survived the harrowing resource consent process.
It's now got Resource Consent for up to 50,000 spectators on racedays. That's a brand new shiny consent from Waikato District Council that boosts the bums on seats from the previous 20,000.
Interestingly, V8 Supercars boss Tony Cochrane told Driven that the lack resource consent was the main impediment to the circuit getting New Zealand's V8 Supercars round.
"The resource consent allows 20,000 people at the track a day and I have spoken to the head of the New Zealand Transport Agency in charge of highways and they told me 'we are not going to change that and we will fight that tooth and nail because the crowd will absolutely block up our main artery in and out of Auckland'."
Hampton Downs managing director Tony Roberts thanked the Waikato District Council at the NZTA yesterday for their help in securing the consent and the fact that they "worked through the issues in a positive manner."
"This is the start of an exciting new development phase for Hampton Downs," said Roberts in yesterday's statement. "This approval enables Hampton Downs to host major national and international events; and also removes the impediment that V8 Supercars said prevented it from bringing their event to New Zealand's best race circuit."
That's all sorted then, but the fact remains that it's in the Waikato, where bleats can still be heard over the Hamilton street race, and that extra government-level 'sponsorship' would be tougher for the Aussie promoters to secure than it was with Len Brown et al on the other side of the Bombays. That's $10.5m and five years.
Some believe that the fact that there's 80 apartments at Hampton Downs and no one can dictate how many 'visitors' each of these apartments can have on any given day is another bugbear in a potential V8 Supercars deal. Of course, Hampton Downs - despite being one of the most advanced facilities in the country, if not the most advanced, will still need its planned track extension and other upgrades before the Aussie show would consider it. Here's hoping that this happens sooner rather than later.
But will good ol' Pukekohe be able to maintain the size of crowds that V8 Supercars demand, and keep it up for a full five years? That's doubtful, even once the facility gets an upgrade courtesy of the Australian series.
Pukekohe Park does not have Resource Consent, and doesn't need one, instead running on Existing Usage, which goes back to when the New Zealand Grand Prix ran there. This means there's no real limit to how many people can rock up to the venue to watch any event.
A call to the Counties Racing Club, which runs the venue and theoretically dictates what happens there yielded no information on the venue's Resource Consents, instead pointing me at a V8 Supercars representative. I wonder who's calling the shots in sunny Franklin?
Either way, Hampton Downs won't be seeing V8 Supercars any time soon and all that us motorsport fans can do is support as much four (and two) wheeled fun as possible and keep voting with our wallets and our enthusiasm.
Ridiculous rifts between local series and our governing body/shameless promoter aren't exactly helping us do this, but hey, that's motorsport.