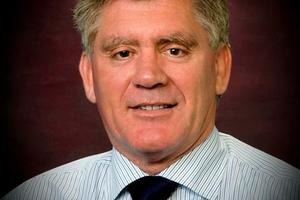 Moves from within its membership to turn MotorSport New Zealand into an entity which has administrative and regulatory functions but no commercial interests in the sport face a difficult birth, judging by MSNZ's latest move.
An announcement on Thursday revealed the formation of a new motor racing body, called MotorSport Promotions Ltd, tasked with promoting premier race meetings this year.
Its advent comes as car club members of MSNZ are tabling a remit at next month's annual general meeting calling on MSNZ to shed its commercial interests, run through companies in which it has majority shareholding - The MotorSport Company (TMC) and Rally of New Zealand Ltd (RNZ).
The new body will take over the sport's promotional duties. MSNZ is effectively owned by its members - the scores of car clubs around the country who pay about $1m a year in fees - and sources within the sport detailed to the Herald on Sunday last week that there was growing discontent at the way MSNZ and TMC manage the sport. Complaints were made about a lack of transparency and suspicions about salaries being paid to key people as well as travel, entertainment and general expenses.
The move to shift the parent body away from commercial interests in the sport includes the reasoning that, as MSNZ Inc is a non-profit organisation, it is unable to obtain any financial benefits from the promotion companies.
"Essentially, MSNZ's involvement in TMC and RNZ has no financial benefits for member clubs but exposes them to significant risk should either TMC or RNZ have financial difficulties. Both TMC and RNZ are operating in an environment where financial adversity is a realistic prospect," says the remit to be debated at the AGM. "Additionally, it is considered that it is wrong in principle that a regulatory and administrative body should have commercial interests in the activities that it is regulating and administering. Such a commercial involvement creates the potential for conflicts of interest."
However, with the formation of MotorSport Promotions Ltd, MSNZ seems to be heading off such moves and persisting with its commercial operations. The new body has a six-member board which includes the current CEO of TMC, Martin Fine, existing board members Bill Brown and Auckland businessman Shane McKillen. Also involved are Toyota New Zealand's general manager of finance, John Fowke, motor racing identity Inky Tulloch and David Dovey.
"The move to widen the board is a conscious effort to include more stakeholders in the business of promoting the premier end of the sport," MSNZ president Shayne Harris said. "Having the support of key stakeholders like the Toyota Racing Series and NZV8 Championship sends a clear signal to competitors and sponsors that the promotions company remains a vital link in creating a real place to showcase the sport at its most competitive level."
"This restructure gives us a good opportunity to evaluate our business, access some new talent and harness some new technology," said Fine. "Motorsport isn't just about cars racing on circuits; people want to be entertained both on and off track."
However, a cross-section of those opposed to MSNZ's commercial functions remained committed to change, saying the new body was the old one in different clothes. One said: "You can put lipstick on a pig but, at the end of the day, it is still a pig."