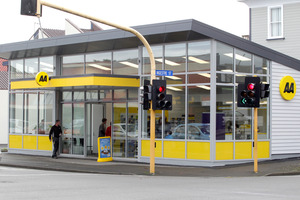 Drivers with learner or restricted licences will have to progress to the next stage within a five-year time period - or resit the theory test.
The changes, announced yesterday, mean drivers or motorcyclists who do not move onto the next stage of the graduated licensing system within five years will need to pass another theory test to renew an expired learner or restricted licence.
Full licence holders will be unaffected by the changes, which come into effect from December 1.
Associate Transport Minister Michael Woodhouse said the graduated licensing system was never intended to allow drivers and riders to stay at the learner or restricted stage indefinitely.
About 40 per cent of learner licence holders and 45 per cent of restricted licence holders have had their licences for more than six years, he said.
"This change will encourage drivers and riders move through the licence system in a timely way, while gaining the skills and experience needed to drive safely."
New Zealand Transport Agency road safety director Ernst Zollner said the conditions on learner and restricted licences were there to ensure novice drivers gained experience and skills under low-risk conditions.
"Drivers who stay at one licence stage indefinitely aren't demonstrating that they've gained the skills and competence to drive safely, and many offences for breaching licence conditions are committed by drivers who have held a learner or restricted licence for an extended time."
Mr Zollner said the changes would work alongside other recent measures to improve novice driver safety, including raising the minimum licensing age from 15 to 16, a zero alcohol limit for teen drivers, and more challenging practical driver tests.
- APNZ