The Le Mans prototype class will show off the latest hybrid technology, writes Eric Thompson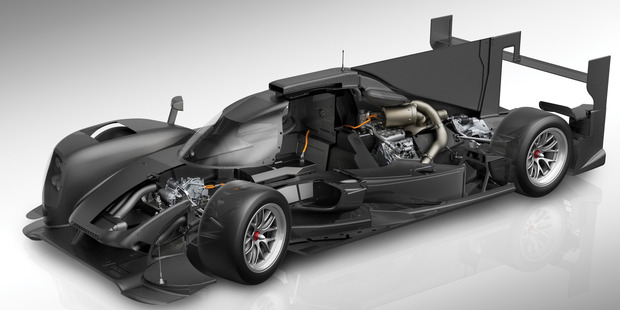 With Porsche back in the Le Mans Prototype class one, or as it's more commonly known, LMP1, engineers have carte blanche to design any sort of car they want with the only restrictions being on length, width, height, weight and tyre size.
Visibility has been the big winner in the new cars with drivers being able to see more and not have to dodge flying debris as they had in the past.
Two other big safety advances have been the tethering of the wheels to the car and side panels that will stop anything from penetrating the cockpit. From an engine manufacturer's point of view it's a clean sheet of paper. They can design whatever engine they want and have complete freedom to design whatever powerplant architecture they wish to reduce fuel consumption.
To save up to 30 per cent fuel usage the key is a hybrid engine. There are two main types of energy-recovery systems being used in motor racing -- recovery of kinetic energy, which is recovered under braking, and energy recovery from the exhaust gases.
The Porsche 919 Hybrid recovers its energy from the exhaust gases of a four-cylinder engine, which are blown into the turbo. Porsche decided on a two-litre V4 turbocharged powerplant that is highly efficient and powerful with a nod towards reliability. The regulations allow for two energy-recovery systems and Porsche have also opted for KERS (Kinetic Energy Recovery System) on the front axle. The combined power output for all the systems equates to just over 700kW, which will push the car to 320km/h at Le Mans.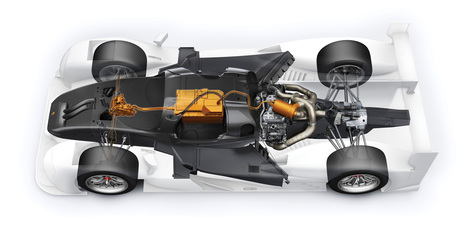 The direct-injection V4 petrol engine and turbocharger are integrated in the chassis as a mid-engine. The batteries in the centre of the car supply the electric motor on the front axle with recovered energy. The single electric motor distributes its power to the two front wheels via a differential as and when needed. The advanced energy management unit for the battery is located near the centre of the vehicle.
The internal combustion engines for LMP1 cars have no air restrictors or capacity limits. Audi has opted for a diesel V6 while Toyota has gone for a normally aspirated V8. All this technology in LMP1 cars at Le Mans is each manufacturer's research and development on steroids. What fans will see next weekend will eventually find its way into everyday motoring.