Matt Greenop talks to Citroen NZ boss Simon Rose, the man already breathing life back into the iconic French brand in this country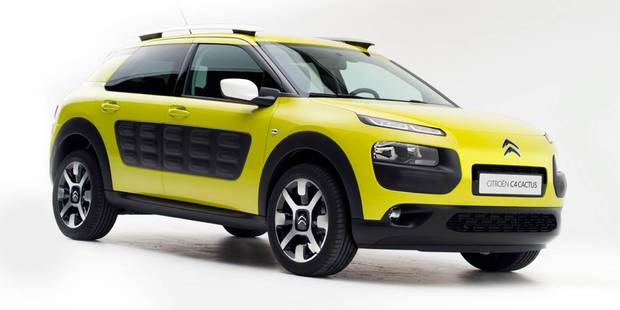 How difficult is building a brand in New Zealand that has traditionally been fairly niche, but has very mainstream ambitions?
It's provided us with lots of healthy challenges. But they are all challenges we knew we could overcome with a robust distribution and marketing plan, which I personally really enjoyed implementing.
So many brands and models are present in NZ. It's such a dynamic, competitive, unregulated market. Add in the complexities of the used imports and you can see that building any European new vehicle brand is not going to ever be easy.
We need to be always thinking about clever ways to get noticed in the market, be that in the quality of our staff, the look of our dealers, the vehicles we import or in our communication.
Also timing is everything in establishing and growing a brand and call it good planning or good fortune but we timed it right.
Citroen as a brand was in the process of really evolving on the international stage. They had just launched the DS Line. A brand within a brand, and the DS Line was already having enormous success and market presence in key international markets outside of Europe.
Creative Technologie is a brand promise that is really being lived in each of the models on offer today. Also in prior years Citroen did not have enough models in key NZ segments or enough automatic transmissions represented. However, we knew that was just about to change.
We could import into light and SUV segments quickly with new products and get incremental sales quickly. We were also confident that NZ distribution could also be quickly improved both in size of network and the great team we could put behind the brand, thanks to [parent company] Sime Darby.
The existing PSA factory relationship has also played a big part in our success, with three factory-employed staff that we talk to weekly, now based in Sydney, Australia. This relationship is crucial.
Is there a gap between French and New Zealand taste - other than with wine - that makes it more difficult?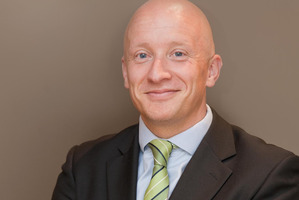 Certainly, the French and European markets have a flavour and taste for the finer things in life, perhaps a little more upmarket in the style department than the average Kiwi!
However, NZ is always respected by the French, which helps our relationship immensely. We are known for giving things a go and getting the job done, so our market identifies with brands trying to stand out from the crowd and be innovative. We are a country of innovators! Many Kiwis also admire and appreciate the French and its people, for their style, their rugby prowess, and of course their finer taste in life, be it in vehicle design, fashion or food. They are also pretty damn good in the wine making and drinking department, which I think most Kiwis can identify with and appreciate.
Both countries have a healthy respect for each other and what they represent and that helps us immensely given the time difference and market size.
Does DS or the C range present better opportunity to grow market share?
Both represent an opportunity to grow share. Not everyone will love the DS Line, and they are not meant to. It's a brand that doesn't conform to the norm. One thing is for sure - Citroen has had an enormous lift in quality and this is reflected in recent awards from a number of UK and German leading motoring publications.
C Line, especially with the new C3 value proposition, have really opened people's eyes to Citroen having a quality range of vehicles that are more mainstream and with good specifications ahead of the norm, ie, accessories like rear camera and sat navigation are now standard on Exclusive C3 models. The award-winning Grand C4 Picasso is a vehicle that is shifting perceptions of what a Kiwi family vehicle can be.
Rally NZ has always been a great brand identifier - will this continue to be the case?
Perhaps not locally as much as it once was, as we have no local WRC rounds anymore. However, we know from research it's a brand identifier and a real strength for us. Also with the World Touring Car Championship (WTCC) about to come to life on Sky on April 14, New Zealand will be able to see a world-class racing series. The Citroen Racing team, featuring Sebastian Loeb, is tipped to replicate their domination of eight times World Champions in WRC.
Let's hope one day we see the WRC find its way back to NZ again. Our sister company in Australia is benefiting from this later this year, in fact they are involved in local rallying rounds with Citroen factory support now I believe.
The big growth segment at the moment is the small SUV - what's your weapon in this part of the market?
We have the new Citroen C4 Cactus coming to NZ in Q4, a vehicle Europe already judges and believes lives the Citroen brand promise of Creative Technology to the fullest.
It's a testament to great R&D and market acceptance when a concept vehicle actually gets mass produced and looks exactly the same, as is the case with the Citroen C4 Cactus.
Citroen is a brand prepared to take risks in vehicle design, and be truly innovative. Which isn't the same for all brands and it's what distinguishes the buyer from the mass-market choice. Right now that approach is really paying dividends for them, especially in Europe on small SUV type models like the C4 Cactus.
Your recent growth has been impressive - where are the new customers coming from, considering that Citroen 'tragics' would likely already be customers?
We are seeing a lot of movement, people coming to us from mainstream brands like Toyota Corolla and Suzuki Swift.
Also some of the German brands with older models and clients paying higher servicing costs than they would like, people are wanting to try something different.
A lot of the time existing cars are passed down the family line and we are seeing first-time European buyers, in line with our positioning in the market for C Line and C3.
Fourteen months ago Citroen was not even in the light or SUV segments, which are some of the fastest growing segments. Now we have the C4 Aircross and C3 model ranges, both of which appealed to the masses and are priced with a surprising value proposition to suit.
Can you find an old Loeb WRC car for Driven's esteemed editor to use as a long-term tester?
Ha, Ha. Nice try.