Carmakers vie for world's fastest-growing market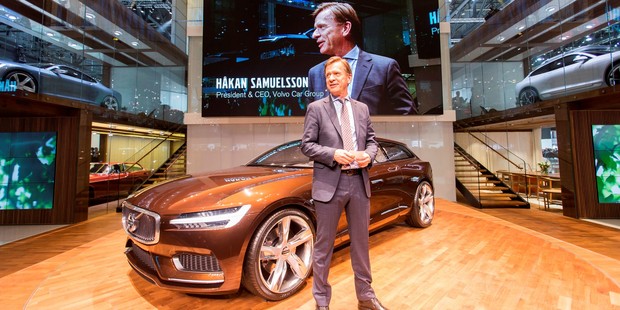 The behind-the-scenes buzz at last month's Geneva motor show was all about car sales growth in China.
Western markets are saturated, while China has enormous potential, say Japanese, North American and European manufacturers.
But naturally the fast-emerging Chinese car manufacturers are determined to cut their own slice of the pie.
Some are doing so by buying up established makes, for the engineering know-how and brand value that go with them.
Four years ago Volvo was bought by the Chinese manufacturer Geely, after a long period during which it struggled under the ownership of American giant Ford.
Since then, according to chief executive Hakan Samuelsson, its fortunes have changed dramatically.
"Now, we have stable ownership and we are concentrating on our investment programme, building the new Volvo."
This means that the traditionally conservative Volvo has to adapt to bling-loving Chinese.
Samuelsson admits catering for the Chinese consumer has been a challenge.
"So we will deliver exactly what customers will expect from us, such as world-leading safety, world-leading environmental performance - but we will be making the brand a bit more exciting, especially for younger buyers," he told the BBC.
There have been reports of a fair amount of tension between Volvo's Scandinavian management and their Chinese bosses over just how far Volvo should go to meet the expectations of its Chinese customers.
Volvo has traditionally been associated with rather understated Scandinavian luxury, while newly wealthy Chinese buyers prefer more ostentatious quality. A bit of "bling", in other words.
Chinese car manufacturers receive a positive spin-off at home through selling their cars in the West.
Shanghai-based Qoros, which is jointly owned by Chery Automobile and Israel Corporation, is pushing hard for a share of sales in Europe.
Its smartly turned-out, average-sized family wagons wouldn't stand out on European roads, but nor would they look out of place.
Qoros vice-chairman and chief executive Volker Steinwascher says the real target for his company is the Chinese market.
In order to get a slice of domestic sales, it needs to show it can cut it alongside established international players.
"China is the most important market for everybody, including us - there's no question about that," he says.
"But the Chinese car industry, if you don't count the international joint ventures, has a very bad reputation, especially on safety.
"So in order to differentiate ourselves from the domestic manufacturers, I think we need to prove that we are a company which can build cars to international standards."