It's a true classic, writes Jacqui Madelin, with a bit of added grunt
Douglas Blair may look the corporate part in his suit and the Audi that's part of his role as general manager of parts and distribution for VW, Skoda, Audi and Porsche, but even a slight nick would see him bleed pure American muscle.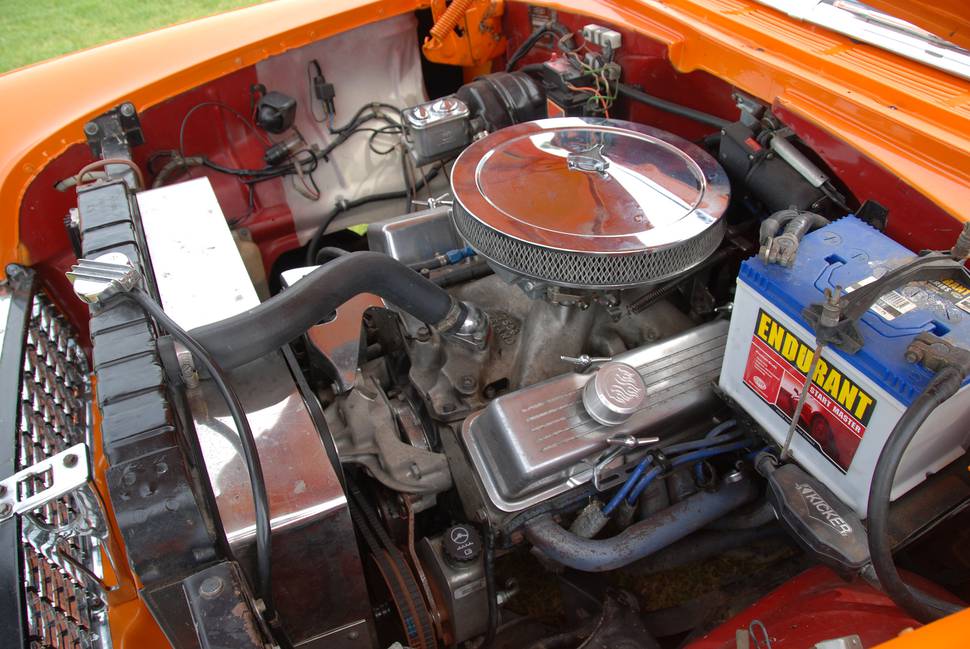 For parked in his driveway he also has a bright yellow stock-standard 1969 Camaro and this eye-catching 1955 Chevrolet Bel Air, the car he's tooling around Whangamata's Beach Hop in this weekend - look out for it if you're there.
The New Zealand-new car was in average condition when he bought it 10 years ago, and no longer standard.
"I bumped into a lady who owned it with her husband 25 years ago, and they'd bought it off the guy who rebuilt it 33 years ago, the last major rebuild," said Douglas.
It would have left the factory with a 3.9-litre Blue Flame six-cylinder motor, but Douglas says everyone replaces them, and when he acquired the car there was a small-block 400ci (6.6-litre) V8 under the bonnet.
Has he done anything to it since?
"What didn't I do, crikey!
"When we pulled the engine out the plan had just been to repair a frost plug, but by the time it went back in the only thing the same was the block. It was fully rebuilt with new pistons, heads, everything. Originally it was around 75kW, if that. It's now around 276kW though I've never dynoed it."
That's more power than a modern 6-litre Holden Commodore SS.
"I don't like doing anything by halves, so when it was out we had a look and found a camshaft with a worn lobe, and it went from there," he says ruefully. "You can do anything you want depending on the power you're after and how big your cheque book is."
When the engine had been rebuilt new gauges went in to keep an eye on it, and as for the paint, it was originally white and burgundy, "good from far and far from good", he says, with stone chips and cracking. It's now this extrovert orange.
"Garth at Evans European had been hounding me, so three years ago it went there. They spent 600 hours on it, stripped it back to bare metal and assessed it and it was reasonably good, for its age.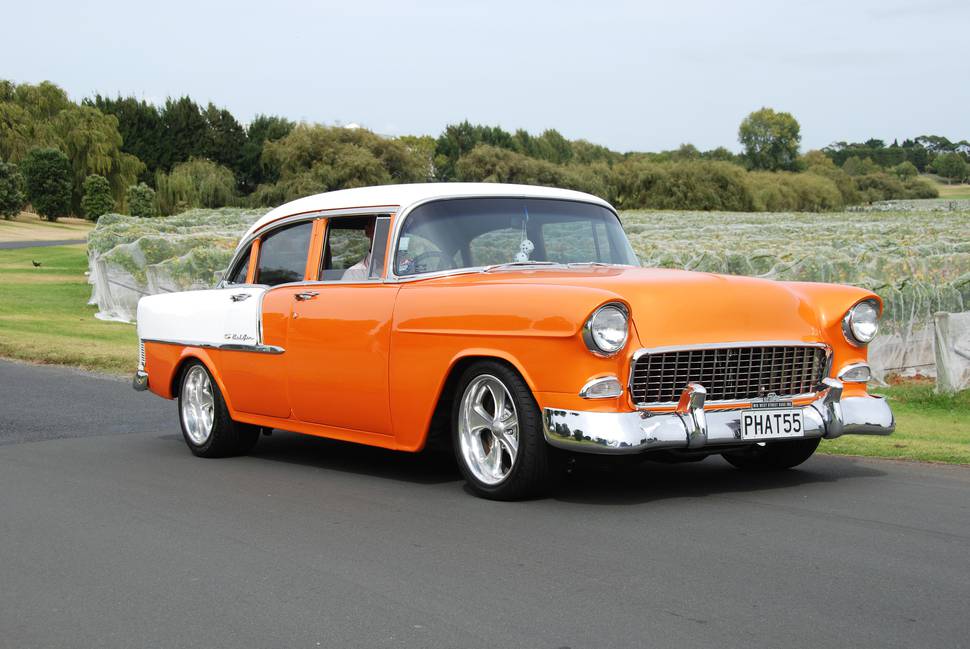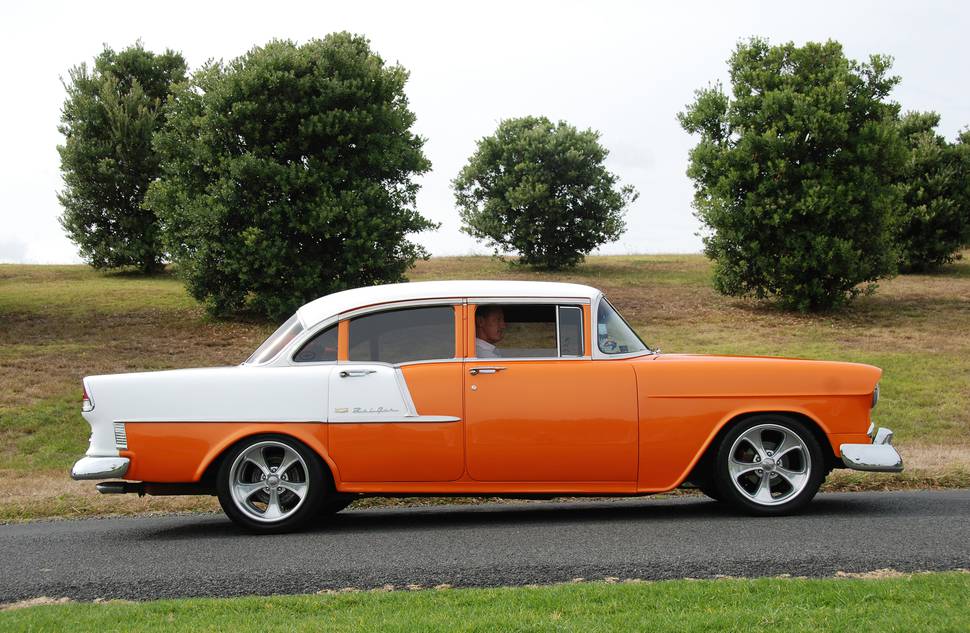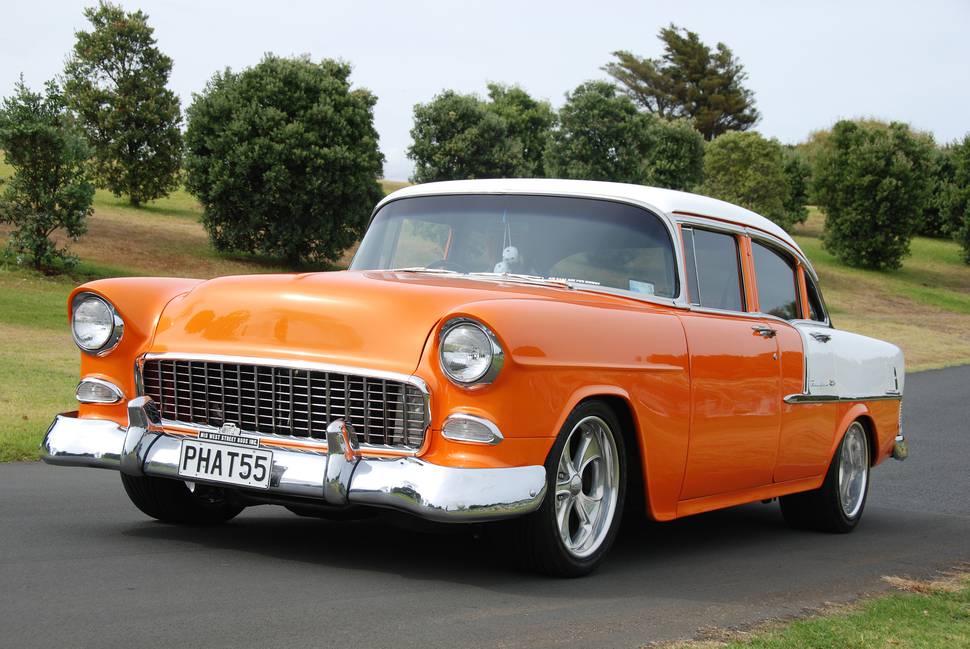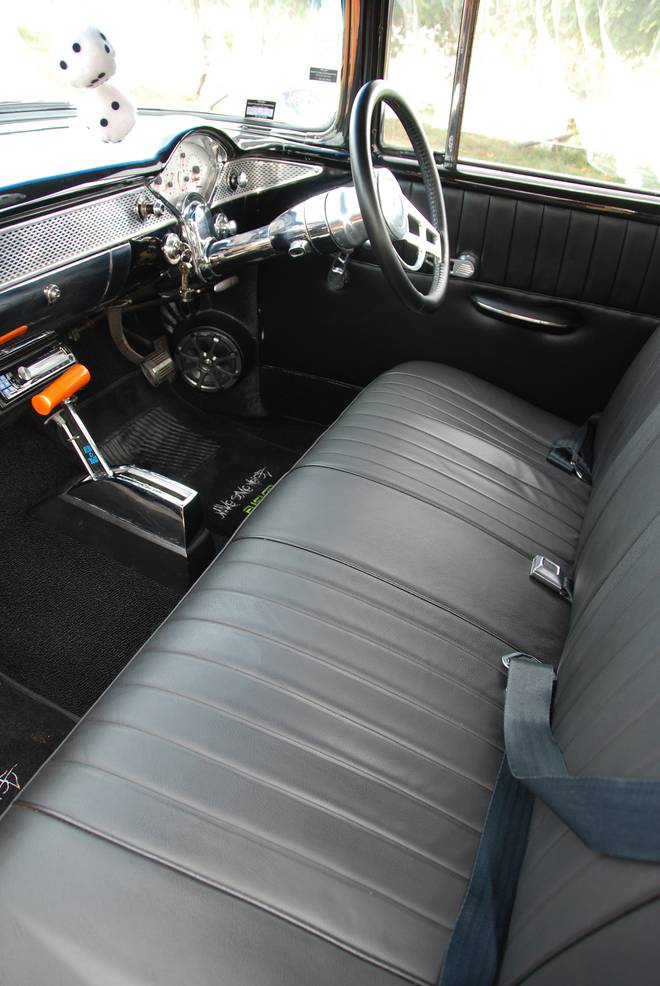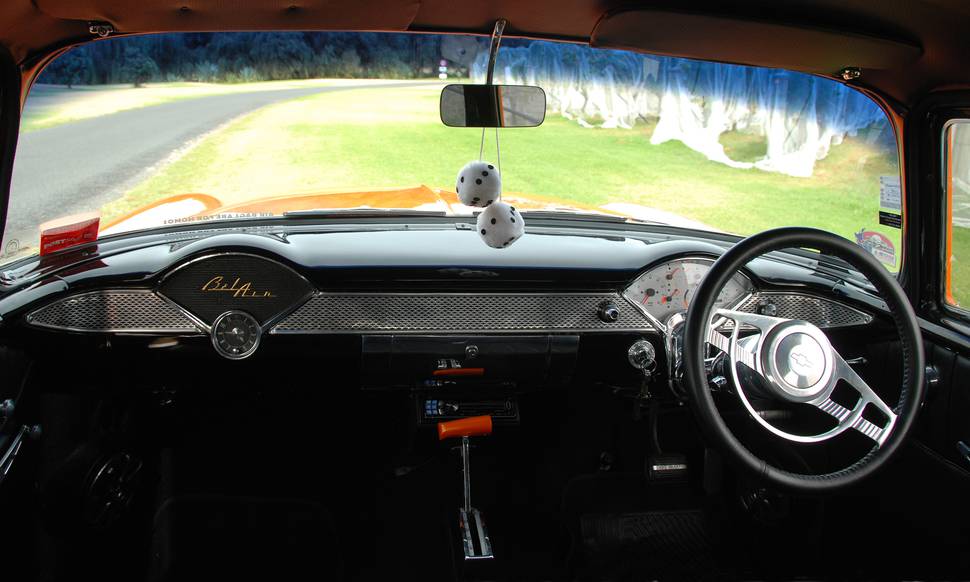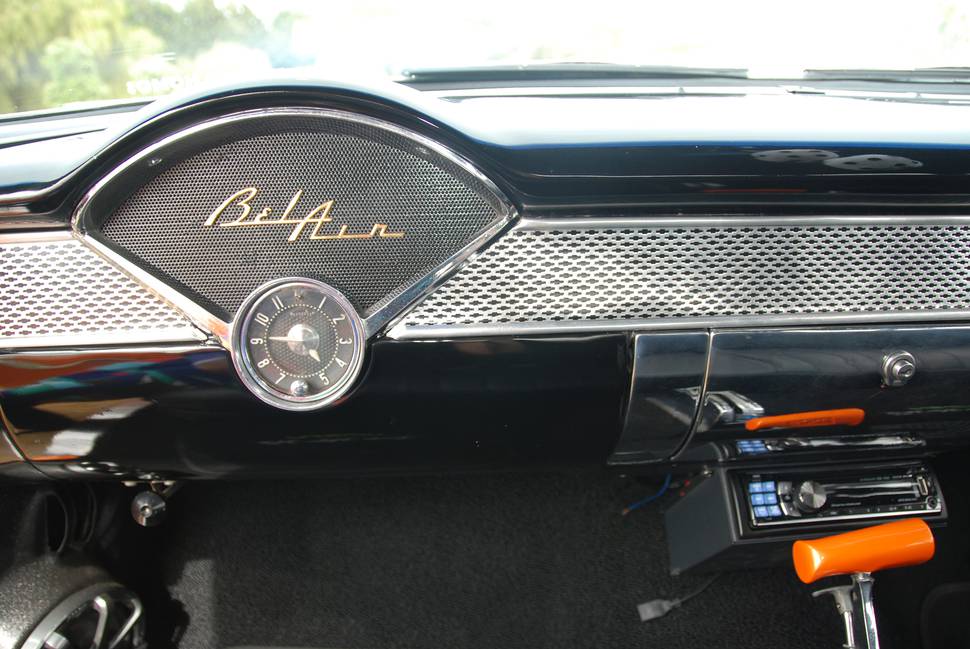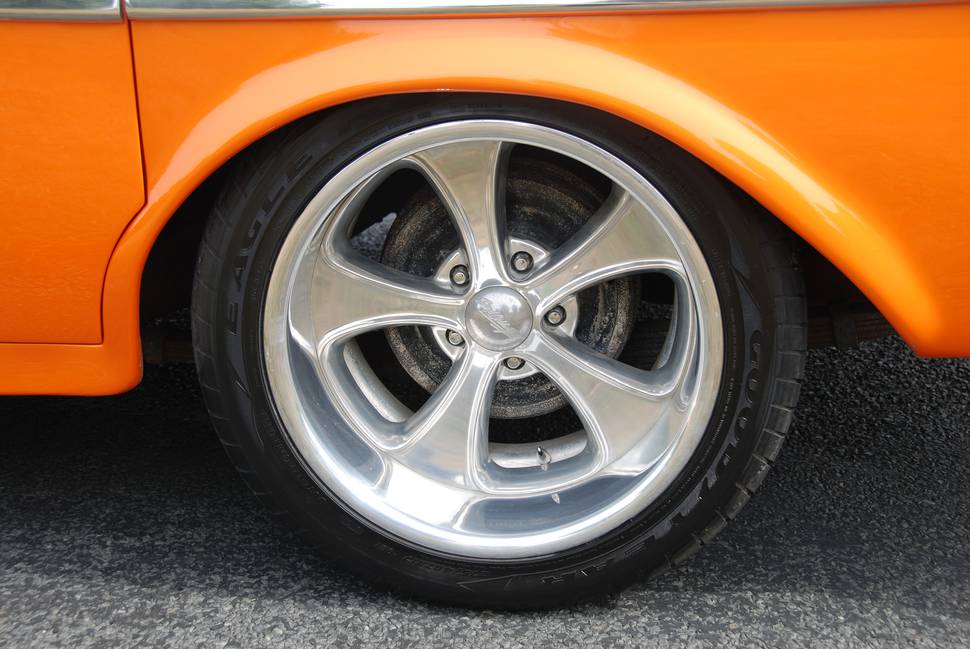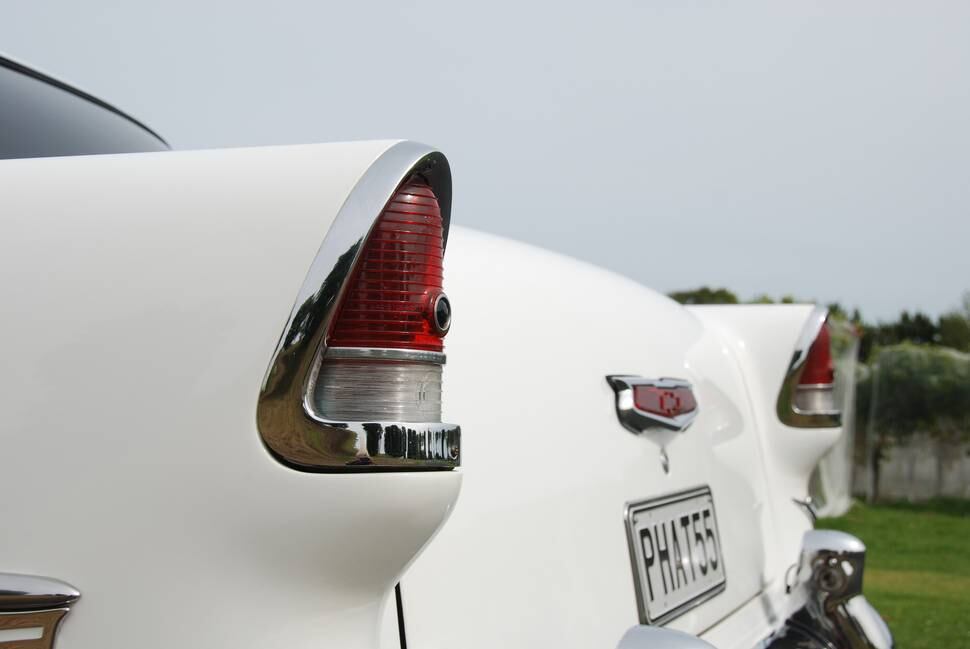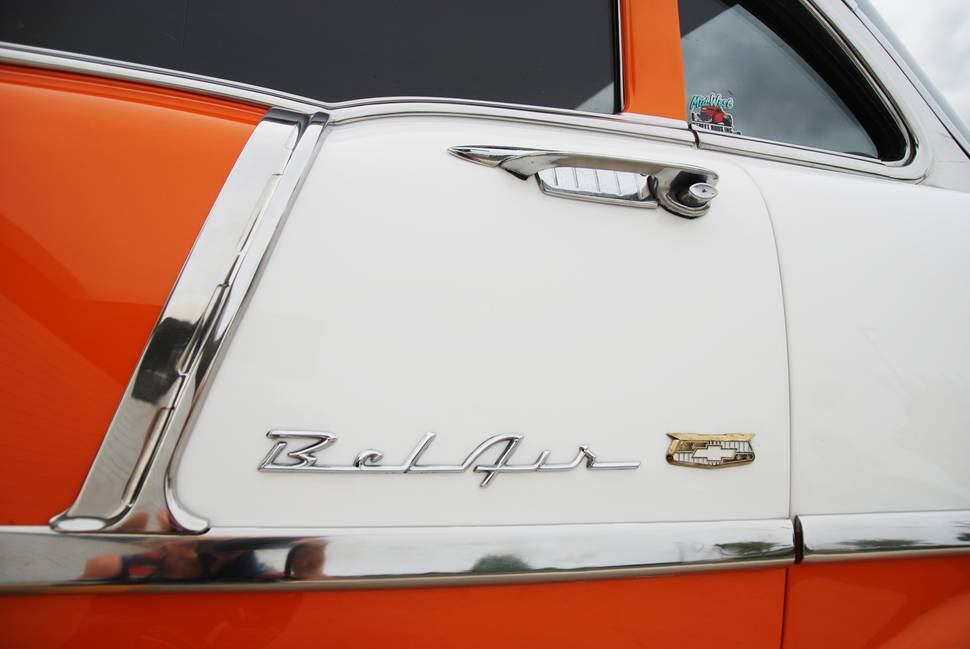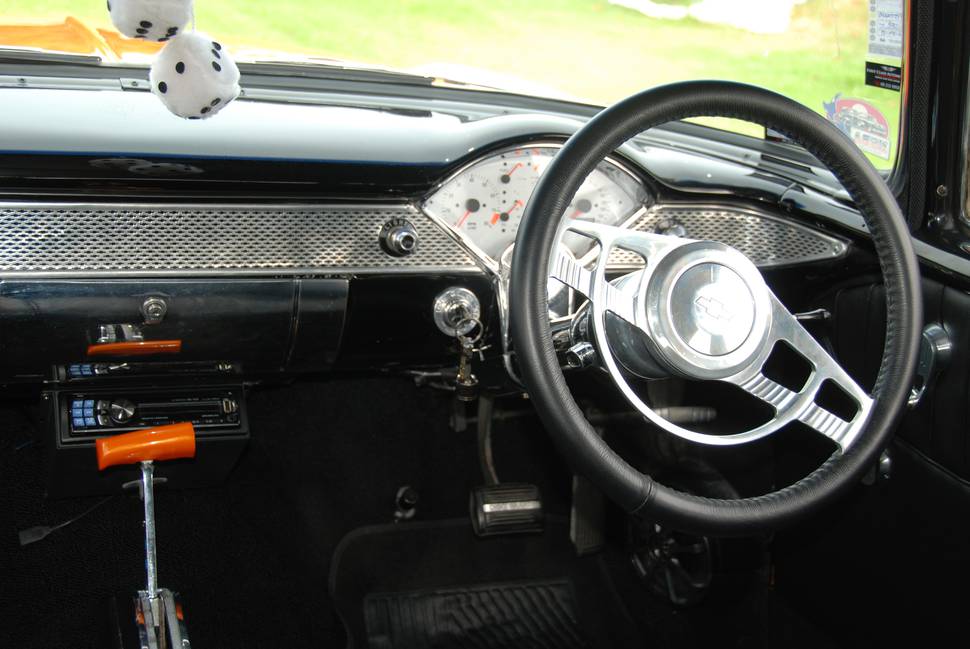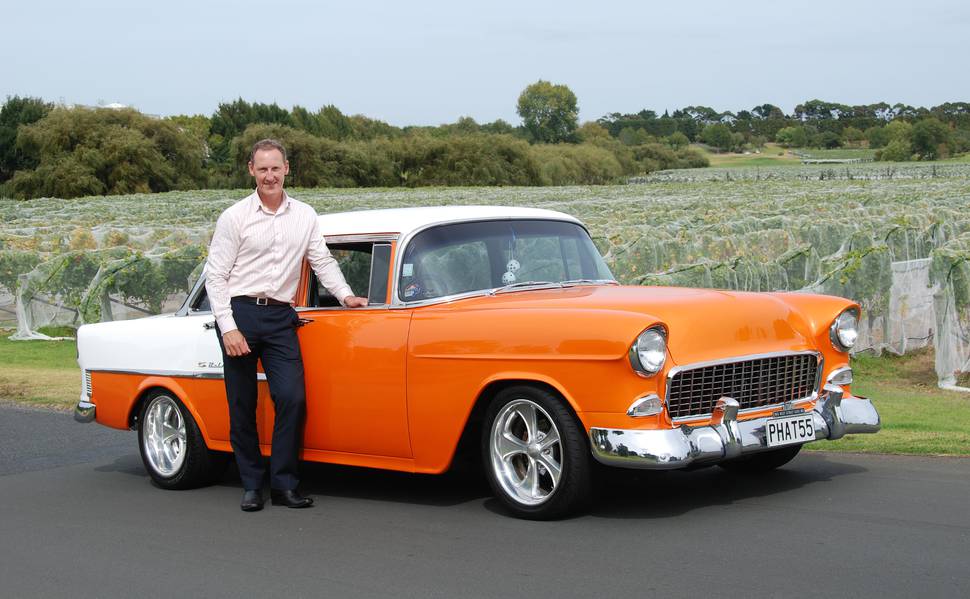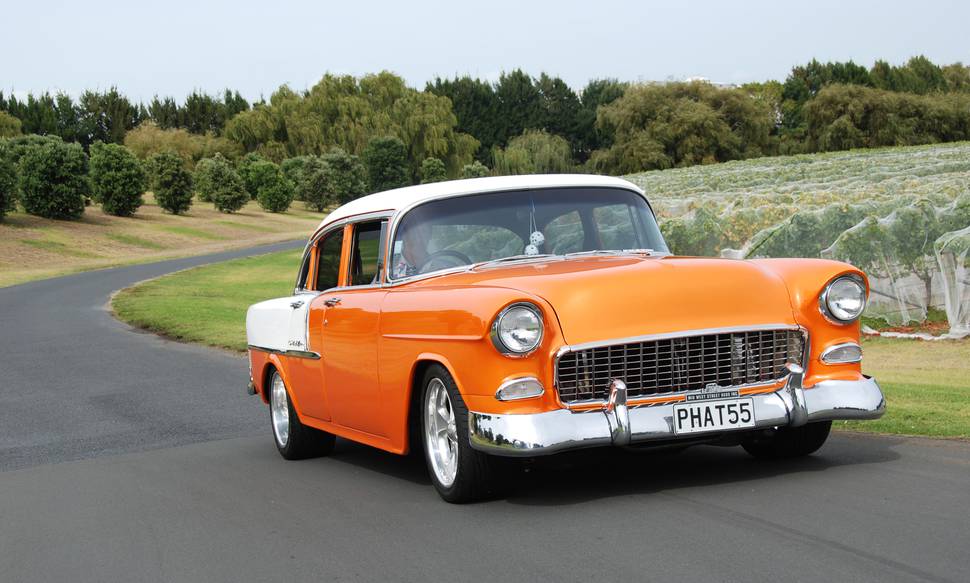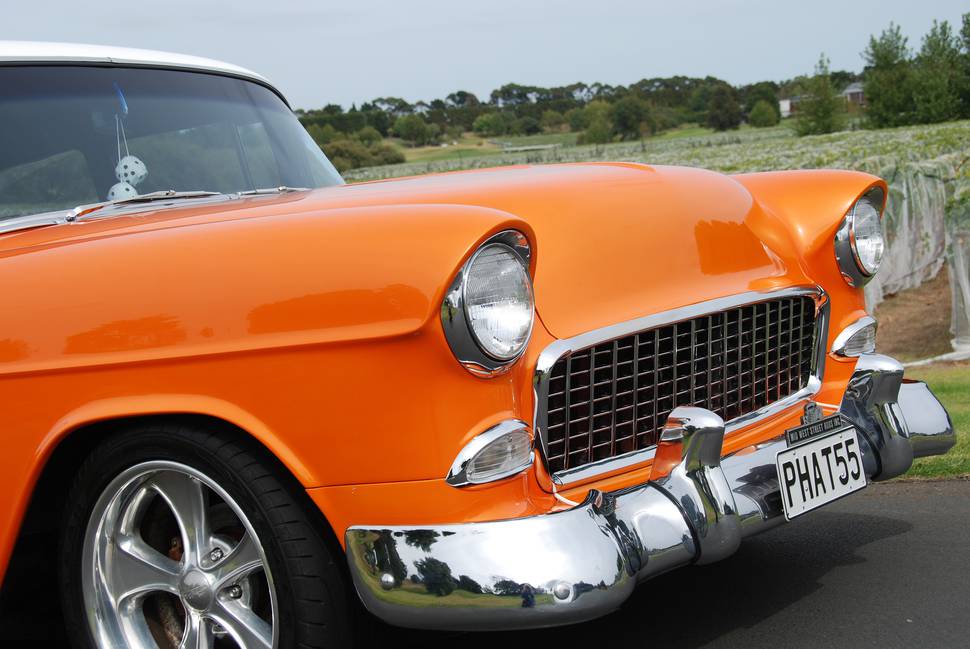 "There were a couple of dents and rust holes, and time also went into making sure it was straight.
"They really took pride in what they were going to produce, and meanwhile it took two months to choose the colour. I didn't want basic, dark, old school, I wanted it to stand out, and I think the car can carry it."
Trevor from Auckland Auto Trimmers did the interior.
"They got eight cowhides and made everything from scratch. He's a clever cookie." Douglas wanted a modern look and originally chose white, but apparently denim can stain it, so he went for black, with tinted windows as a contrast to that vibrant skin.
The 15-inch Cragars it came with were swapped for these 17-inch Boyd Coddington wheels and the suspension, though close to original, has been slightly modified with drop spindles to lower the front end 50mm, and lowering blocks for the leaf spring rear. He's also added disc brakes and power steering.
"It's an old classic and my view is it deserves to stay on the road. The idea was to keep it looking original-shape with street-rod mods, and some extra power, but not modded so much you don't know what it is."
Why did he choose this model?
"I'd always wanted some sort of classic, and about 10 years ago I realised if I didn't bite the bullet and do it I never would, so I made a list of 10 cars and this one came up. It needed a lot of work, but that meant I could get into the hot rod scene over time, doing bits and pieces as I could afford it - I couldn't have afforded a big, completed project back then."
Whangamata's Beach Hop is the furthest he's been in the car.
"I've always got a high-quality new car for everyday, I get back into the '55 and it takes me a while to get used to it, it doesn't drive like a new car and I couldn't afford to drive it every day, it's pretty thirsty. But after 24 hours I don't want to get out of it!"