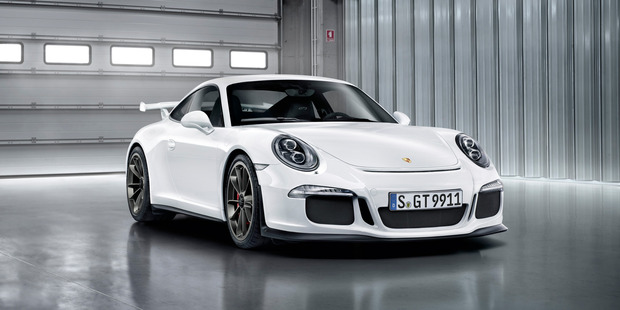 Porsche will replace all 2014 911 GT3 engines over fire fears.
It advised customers to stop driving their cars recently - a highly unusual move in itself - after two engine fires caused concern about the 3.8 litre flat six' internals.
Now it has confirmed that the 785 cars will have their engines replaced - all because of a little screw. Porsche's technicians say a loosened screw joint on the connecting rod led to the rod damaging the crank case and causing an oil leak, which then ignited.
New engines with optimised screw fittings will be used in all 911 GT3s, including those which have not yet been delivered to customers.
A Porsche New Zealand spokesman says that there are three of the $270,000 GT3s in New Zealand that will have the engine transplant.
Porsche says that none of its other 911 models are affected by the problem.