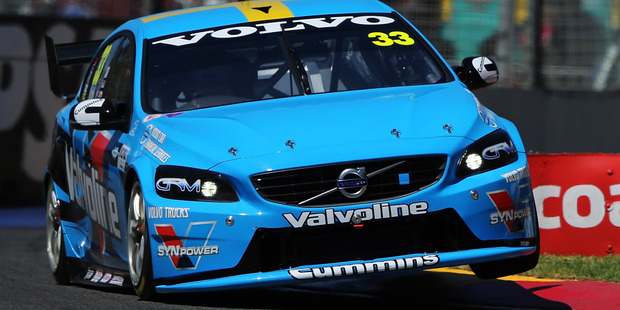 Scott McLaughlin is already The Good Oil's current favourite V8 Supercar racer, just on the strength of his brilliant "jandal" quote, let alone his storming recent drives in the Volvo Polestar Racing S60.
But now rumours have surfaced that McLaughlin's weekend car may well become a road-going reality, a concept that has no doubt gained extra weight following the V8 S60's instant success at the hands (and jandals) of McLaughlin.
In a recent interview with Motoring.com.au, Volvo R&D boss Peter Mertens hinted rather strongly that a mega-performance (possibly V8-powered) S60 is being considered for the next-generation car that will share a platform with the new XC90.
While it would be in no way accurate to say that Scott McLaughlin is solely responsible for Volvo deciding to build a V8 S60, we'll claim that anyway, because it would just be awesome.
In a happy coincidence that we are going to take as confirmation that our wild hopes and ridiculous claims are true, as this is being written McLaughlin and his Polestar Racing teammate Robert Dahlgren are winging their way to Sweden to visit the Volvo factory.
To sign off on the special "Jandal Edition" for the local market, we hope.
We are the world
*What would you do if you were a dog and were a bit miffed at being left alone in your owner's car while they popped into a shop? If you were a boxer named Fern you would climb into the driver's seat, sit down and push the horn for a good 15 minutes. Fern's owner, Graham Hadlow, had gone into an art gallery down the road and time passed as he browsed the artworks. When he realised the sound was coming from his car, he rushed back to find people gathered round it laughing and taking photos of his indignant dog with its paw on the horn.
''She gave me a sideways glance and just kept on going,'' Hadlow said. He's concerned that now she knows how to use the horn, she will do it every time she's left in the car.
*Roy Ortiz from Colorado nearly drowned after his car hit a washed-out section of road and landed upside down in a flooded creek. He was stuck in the back of his car for two hours with only a small pocket of air in the back enabling him to breathe.
*The fire department went to his aid but now he is suing them for US$500,000 for not arriving sooner. Seriously. The fire department responded with a classy comeback - ''I'm sure it was a traumatic experience for him. Ultimately, we were just very grateful we were able to save his life that day.''
Harsh speed trap nets city officials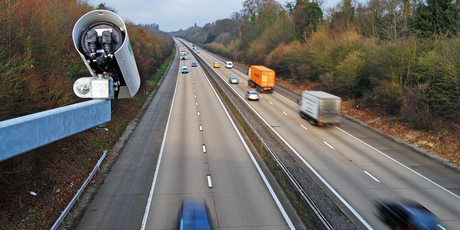 Picture/Stock.xchng User:Winjohn
The tiny ''city'' of Hampton, Florida was incorporated in 1925. It has a population of 477 people and takes up the rather small area of 1.12 square miles (1.8sq km) of land. In the mid 1990s the little city thought it would be a grand idea to annex a 384m stretch of US
Highway 301 to get revenue from traffic tickets.
And, boy, did it make the most of it _ in following years the local police force increased from one to 17 (that's one police officer for every 29 residents) and the speed limit on the tiny stretch of highway dropped from 65 miles per hour (104km/h) to 55 miles per hour
(that's called a speed trap!).
Between 2011 and 2012 Hampton's 17 police officers issued a mind-bending 12,698
speeding tickets totalling a remarkable US$419,624 ($491,099). Yet the city still made
a loss in the books every year.
Unsurprisingly a state audit has exposed widespread financial irregularities, shoddy record keeping and missing funds throughout every aspect of the local government and has since spawned criminal investigation into the city's three (former) full-time employees _ the city clerk, the maintenance operator and the police chief.
The current mayor is in jail awaiting trial for the possession of drugs with intent to sell.
The city has been given 30 days to clean up its act or face being dissolved and becoming part of neighbouring Bradford County.

Latest blimp is no slug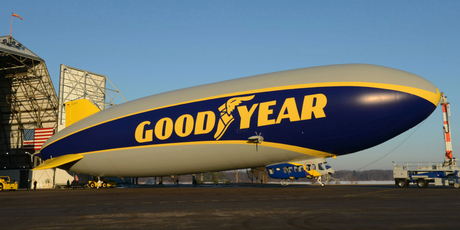 Tyre company Goodyear has recently shown off a brand new, state-of-the-art addition to its line-up of cutting edge airships _ that's right folks, there is a new Goodyear Blimp!
The new blimp is larger and more manoeuvrable than previous models, and is also the fastest to float lazily in Goodyear colours, with a top speed of a quite frankly surprising
117km/h.
It is also technically actually a zeppelin, being the first Goodyear airship to have a semi-rigid internal structure, but it's not difficult to understand the company's desire to
stay away from the more negative, Nazi-ish, explode-y implications of that particular description.
A statement released by Goodyear said: ''The completion of the new blimp marks the beginning of a new era for our airship programme and reflects Goodyear's commitment
to remaining at the forefront of aerial broadcast coverage and support.''
It's kind of weird for a zeppelin to be ''at the forefront'' of anything.
Cadillacs? They must be dreamin'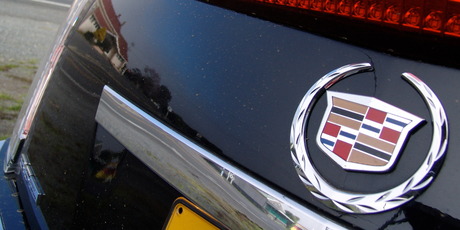 Just how far out of touch can some car companies be with reality? Well, pretty far, if we are talking about General Motors.
While the US giant has recently pulled the plug on Aussie manufacture of the Commodore in the face of a drastically collapsing large-car market, the marketing head of another branch of the creaky old GM tree has suggested that his expensive large cars may
well sell up a storm across the ditch, despite spectacularly failing to fire previously.
In an interview with Australian website caradvice.com.au, Cadillac global marketing head Uwe Ellinghaus said he thought the brand could be quite successful there, suggesting that the SRX, Escalade and CTS would do particularly well in the Lucky Country.
This is completely forgetting that GM was poised to launch Cadillac in Australia a few years back, before getting cold feet and dumping the entire initial shipment
of CTSs on the New Zealand market at absolute bargain prices.
Come to think of it, the Kiwis who snapped up the cheap CTSs are probably due to update about now, so maybe another ill-fated attempt to launch in Oz and last-minute abort into NZ could be a good thing for them.
Number Crunching
20 BLIMPS The number operating since 1925.
3 BLIMPS The number operating in the US.
7 BLIMPS The number operating outside of the US.
4 BLIMPS The number that have crashed - with one fatality, the pilot of the Spirit of Safety.