Something got lost in translation with these six show cars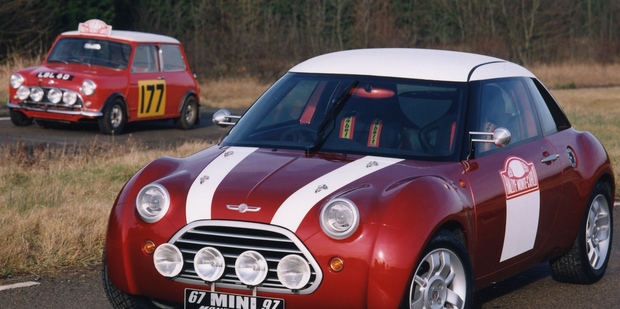 It's Geneva Motor Show time, which means another season of concept cars. Some will spawn production models that look every bit as dramatic and groundbreaking as their show-day equivalents. Others will set up expectations that aren't quite fulfilled.
Now, we know how concept cars work. They exist for carmakers to test public reaction to new styling ideas and technology, so by nature they are going to look more outrageous than any showroom model could hope to.
But with the benefit of hindsight, you still can't help but look back and compare some concepts from the past with their series-production descendants and think maybe those makers could have kept just a little bit more of the show-car sizzle.
Here are six show stars that we reckon got lost in the translation to production.
Audi TT Coupe Design Study (1995)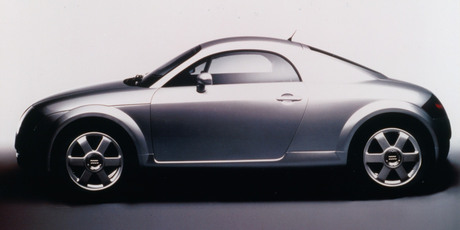 The original production Audi TT from 1998 is often hailed as a future classic, an automotive interpretation of a German design school called Bauhaus: a blend of art and technology that favours fine visual balance and clean geometric forms.
It was a striking thing at the time, but compare the finished product to the TT Coupe Design Study unveiled at the 1995 Frankfurt Motor Show and it looks downright fussy.
The Design Study is a thing of Bauhaus beauty and is just as famous for its styling team as it is for its gorgeous form: among its creators were J Mays (now chief creative officer at Ford) and Peter Schreyer, who went on to give Kia its dramatic styling template and is now a president of the Korean group.
Audi unveiled the all-new third-generation TT at this month's Geneva Motor Show. As with generation two, it's more aggressive and harder-edged than before. But Bauhaus is definitely in the rear view mirror now.
Mini ACV 30 (1997)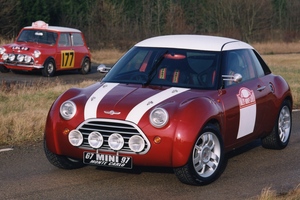 BMW and Rover produced a couple of intriguing Mini concepts in 1997. These were the Spiritual and Spiritual Two, a brace of high-riding small cars that embraced innovative packaging but could not seriously be called sporting.
Then there was the ACV 30, intended as a celebration of Mini's first victory in the Monte Carlo Rally in 1967 (the name stood for Anniversary Concept Vehicle, 30 years).
It seemed to have the essential elements for a new production Mini: cheeky styling that paid homage to the original without being cynically retro, and technical innovation with a mid-engined platform borrowed from the MGF roadster.
When BMW came to properly reinvent the Mini for production in 2001, it ignored all of the above and produced something that looked like the original - just a lot bigger, posher and more expensive. Seemed to work, though.
General Motors Volt (2007)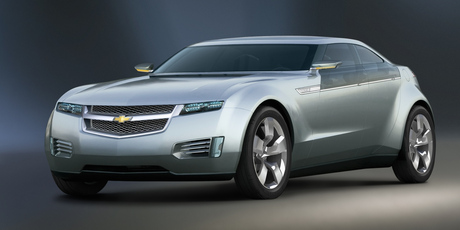 The Volt concept shown at the 2007 North American International Motor Show introduced the public to the salient facts of the forthcoming production car: it was a range-extended electric vehicle (EV) that could do at least 64km on a charge, it had four doors and it was even painted a funny green colour.
However, it also looked way-cool - like a Camaro that had been to a health clinic, with a shovel nose, low roof line and no overhang at all.
They were just teasing, really, because the production car would have been all but signed off by then and was launched just a year later.
The wheelbase had shrunk, the overhangs had grown and the roof was reaching for the sky. The production Volt still has presence, but only in the manner of a five-door family hatchback with a futuristic twist. The concept looked like pure EV fantasy. Which it was.
Toyota FT-HS (2007)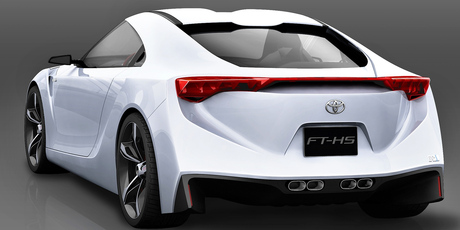 Everybody remembers the Toyota FT-86 concept from 2009 as the car that spawned the awesome 86 coupe production car. But the 86's roots go back to 2007 and the FT-HS, a rear-drive coupe concept that was styled to look like an outrageous baby Supra.
The HS had a V6 hybrid engine and pre-dated Toyota's interest in Subaru (it purchased 16.5 per cent of the company in 2008). But the HS is certainly 86-sized (4395mm long) and you can see the evolution from this to the FT-86 to the finished product. We love the 86. We would love an 86 that looked like a shrunken Supra even more.
Mazda Shinari (2010)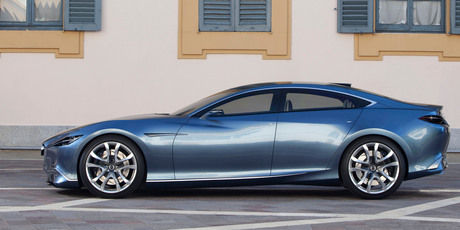 "Kodo: Soul of Motion" trips off the tongue easily at Mazda dealerships these days. It's the new design language that informs the distinctive styling of the Japanese brand's CX-5, Mazda6 and just-launched Mazda3 models.
Back in 2010, this was the concept car that introduced Kodo to the world: the Shinari, which was unveiled at the 2010 Paris Motor Show. A quick look and you can see the key styling elements of Mazda6 in Shinari: the deep grille, elongated bulge over the front guard, even the little chrome-plated kick around the C-pillar.
Look a little longer and you start to think how cool it would be if the Mazda6 - admittedly a handsome machine - looked a lot more like this. Seriously, though, you would hardly roll into the corporate carpark or drop the kids at school in something that looked like Shinari. Or would you?
Subaru WRX (2013)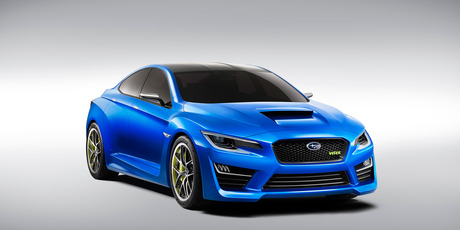 The production version of the all-new Subaru WRX looks a lot like it always has: an Impreza with scoops and spoilers. That's just fine. The WRX is an institution and if Subaru is sticking to familiar themes, that suits us.
But here's the problem: last year Subaru began boasting that the next (then-unseen) WRX would be a whole different model line, no longer wearing the Impreza name and presenting as a more distinctive and aggressive machine.
This argument was supported by the WRX Concept, a wild-looking thing that had the world hungry for news of the next big thing from Fuji Heavy Industries.
So why get people all wound up when you know you're planning to serve the same again? Maybe we'll feel better when we drive it on local roads this month.