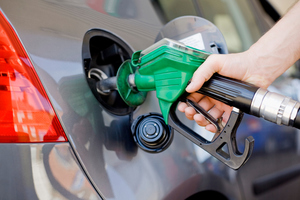 A new sensor developed by scientists at Coburg University in Germany warns drivers against the expensive mistake of filling up the tank with the wrong fuel.
The device sits inside the neck of the fuel tank and uses a laser to detect whether diesel or petrol is being filled. A sensor warns the driver against mis-fuelling, which can cost thousands of dollars to rectify.
Motoring organisations warn that an increasing number of motorists are filling up their cars with the wrong fuel by mistake.
In most cases petrol is put in diesel vehicles since Germany's diesel pump nozzles are too big to fit into the neck of a petrol tank.
Repairing the damage usually involves flushing out the wrong fuel in a workshop but some manufacturers insist on new fuel pump and fuel lines if the car owner wants to keep the car's warranty.
The Coburg sensor doubles up as a fuel-saver since it relays combustion data to the engine control unit, helping to optimise fuel flow.
According to the Bavarian-based patent alliance behind the project, the search is now on to find a car manufacturer willing to develop the device for production use.
-AAP