Integrated or portable satnav choice leads drivers to a crossroad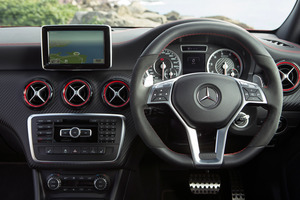 If you are planning a road trip this summer, there are probably several things you'll consider in-car essentials: a selection of great music, a really big bag of lollies and probably a satellite navigation system.
Only a few decades ago, "satnav" was dreamed about but considered pure science fiction by most of us. Indeed, one of the very first in-car satnav systems designed for commercial use in Germany in the 1980s was called Homer, after a device in a James Bond movie. It was that fantastic.
Now, satnav is mainstream. Forget about the space race: you can have a satnav unit in your car for less than the price of a tank of fuel.
Did we say forget about the space race? Actually, don't. Because you wouldn't have satnav without it. While some early in-car navigation systems relied solely upon earthly mapping, the sophistication of modern satnav has only been possible with the Global Positioning System (GPS).
How does GPS work again? There are 27 satellites (24 active, three backup) orbiting the earth at 20,000km.
If a ground device can locate at least three of them overhead, it can triangulate the signals and tell you exactly where on Earth you are.
But how did they get up there?
The United States military sent those satellites up in the 1980s, so that it could accurately guide US Navy missiles. Until the year 2000, they were subject to "selective availability", which meant that the signal was corrupted for all but American military use.
On May 1, 2000, President Bill Clinton switched off the "dithering signal" and completely opened GPS up for civilian use.
One of those betterment of mankind type of things.
Indeed, GPS is often used as a generic term for satnav, although that's not strictly accurate.
Knowing your exact longitude and latitude is not much help when all you have is the address of your Uncle Murray's bach on the Coromandel, so satnav units also employ detailed digital mapping.
GPS and mapping work together to get you where you want to go.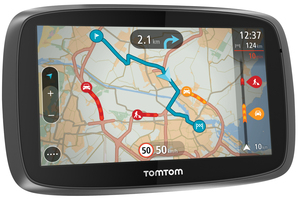 It was the lack of mapping that initially held satnav back in New Zealand - especially as each different operating system requires its own - but circa 2014 there are very few car brands that don't have some kind of Original Equipment (OE) Kiwi-compatible navigation system and of course there are a bewildering array of aftermarket/portable units available.
The debate these days is not whether satnav is worthwhile, but whether OE integrated systems are really better than aftermarket/portable ones, given that they are usually much more expensive. It's probably not a buying choice as such, more the case if you're not lucky enough to have a high-end new car with built-in satnav, you want to know whether you're missing out on much with a portable unit stuck to your windscreen.
In most respects, the answer would have to be no. One of the main objections has always been aesthetic: that a piece of plastic stuck to your windscreen with a wire hanging off it rather spoils the look of your nice car.
That's still valid, although the fashion for giant phones and tablets these days means that many carmakers are designing their OE systems to look quite a lot like mobile devices: some of the infotainment displays used by Audi, BMW and Mercedes-Benz these days certainly fall into that category.
OE satnav is theoretically more accurate than aftermarket because it employs "dead reckoning": GPS and digital mapping are also linked to the car itself, so the whole system has a much clearer idea of where you're going, especially if you happen to lose the GPS signal through a tunnel or in a mountainous area.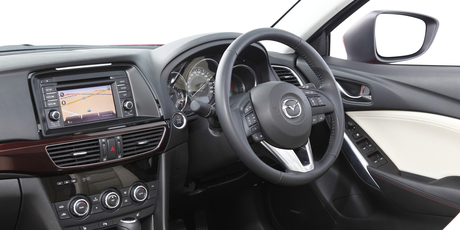 In practice, the advantage is hardly discernable. Especially when you consider the speed at which makers of portable GPS units can adapt and adopt new technology.
Real-time traffic monitoring was available on portable GPS long before OE systems could offer the feature (Hyundai and Toyota are two of the latest, with the Suna system). Portable units also lead the field in ease of use and broader application of the technology.
TomTom's latest Go series is a good example. While most OE systems require you to input areas and streets separately (and if you don't happen to know the name of the mapping area of your destination, you often find yourself in trouble), the Go provides a menu similar to that of Google Maps on your computer: simply input the address in any format that makes sense to you, and the machine will give you a list of possible destinations.
That's a recent innovation, but it's an example of the kind of thing that can be added to aftermarket products very quickly. The Go can also link to your smartphone for real-time traffic information and of course all portable units can be regularly updated by plugging into your home computer (either the unit itself or an SD card).
The neat integration of an OE satnav, with the low-cost and adaptability of a portable unit, might seem like the best of both worlds. Some carmakers are trying to achieve just that: Mazda and Renault are just two companies that integrate standalone satnav units (TomTom in both cases) into their new models.
Of course, you could just use your phone and many do. Carmakers are recognising that: the General Motors/Holden BringGo satnav system simply hooks up an application on your own mobile phone to the car's colour information screen. You don't even have to worry about mobile data, as the mapping is all contained in the application.