Faulty diff puts paid to drift lesson, writes Mathieu Day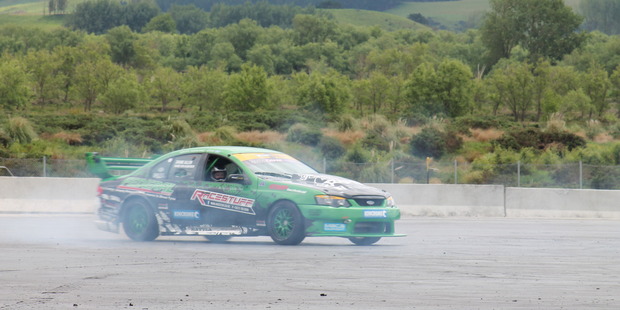 Peer pressure makes us do some pretty nasty things, but for one reader of Driven a little peer pressure was all it took for him to win some seat time in a 588kW drifter.
For Aucklander Rory Foster, a little pressure from Mum and Dad to enter Driven's Facebook competition to learn to drift with Shane van Gisbergen paid off big time.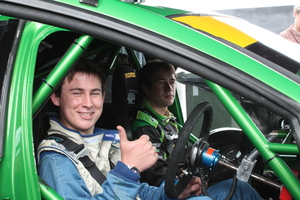 Of the hundreds of entries, Foster won the draw. So he got to be the lucky man to jump in the driver's seat of "The Rattla", the Ford Falcon V8 shared by Shane Allen, and V8 Supercar and V8 SuperTourer driver Van Gisbergen.
On Monday morning Foster met the Rattla Motorsport team at Hampton Downs, ahead of the opening round of the Cody's D1NZ National Drifting Championship this weekend.
The prize was for Van Gisbergen to give Foster a lesson on getting the wheels spinning in true drift style.
But before Foster and Van Gisbergen could take to the track together the Falcon's differential stopped working. Darn.
Lucky for Foster, he'd had a lesson with Allen earlier in the day on the skid pad at the Waikato track.
"He taught me how to feather the throttle to control the car ... it's a little more powerful than my Volkswagen Golf," joked Foster.
Allen and Van Gisbergen share the Rattla Motorsport Falcon on competition days, with each getting a full day's driving out of the car.
"We share half the time for practice and two qualifying runs each," said Allen.
They don't quite have a system in place if they qualify against each other, however - which thankfully hasn't happened yet.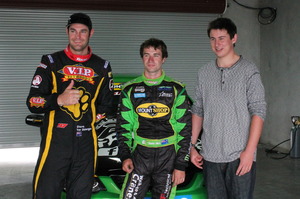 "Drifting is something I didn't do until last year," said Van Gisbergen.
"Last year was Shane's first professional year as well so we're learning off each other and making each other better.
"It's so much more fun than racing circuit, but at the end of the day you're still here to win as well. You're trying hard to get a good result but having fun is what we're into."
Foster has also been invited to some hot laps at this weekend's D1NZ round at Hampton Downs, while Van Gisbergen will be competing at all rounds of D1NZ this season.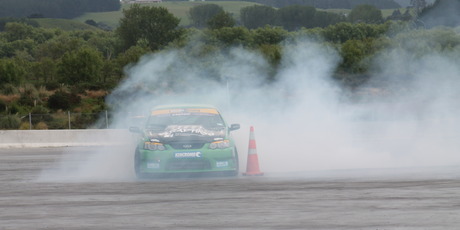 *Driven does not condone sustained loss of traction on public roads. Instead, drifting should be undertaken only on a track under appropriate supervision.