Electric cars aren't a new thing. David Linklater looks at the pioneers of the EV world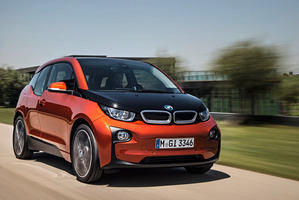 Only a few years ago the concept of a fully electric vehicle (EV) seemed like motor-show fantasy to most car buyers. But in 2013 the EV is a reality in showrooms: sure, they are still niche in the extreme, but right now in New Zealand you can buy externally rechargeable cars from Nissan, Mitsubishi and Holden. There are more on the way, from premium makers such as BMW and Porsche.
It seems like EVs have come a long way in a short time. But actually, they haven't: carmakers have been working on this technology for a lot longer than you might think. Here are five electric cars made by early pioneers of the technology:
NISSAN TAMA (1947)
Post-war, there was an oil shortage in Japan. Nissan's answer was the 1947 Tama (pictured right), an EV designed and produced with government assistance.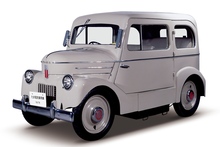 It was powered by lead-acid batteries and approximately aerodynamic, with styling inspired by a novelty biscuit tin.
According to Japanese Ministry of Commerce and Industry tests, Tama had a range of 96km and could reach 35km/h. It spawned light-commercial versions - van and pickup - and even a larger sedan version, the Tama Senior.
Tama's time was short, as demand for EVs faded in the 1950s. Nissan didn't really start to reinvestigate the technology until the 1970s. Funny how oil crises make you do that.
The modern equivalent is of course the Nissan Leaf, the five-seat EV launched to global markets in 2012. This $69,700 vehicle runs on a lithium-ion battery pack and according to Nissan New Zealand can go "in excess of 100km" on a charge - or up to 175km with careful driving.
MITSUBISHI COLT EV (2005)
Mitsubishi produced its first EV in 1970: the Minica. However, in 2005 the Colt EV introduced the 'MIEV' brand we know today. Back then, it stood for 'Mitsubishi In-wheel-motor Electric Vehicle', because the lithium batteries powered modules inside the wheels.
The MIEV system was subsequently used on several vehicles, including a high-performance Lancer Evolution concept. But from 2009 and the introduction of the series production i-MiEV (based on the i-Car), the 'i' stood for 'innovative': the in-wheel motors had been replaced by a battery pack driving the wheels in a more conventional manner.
The modern equivalent is that same tiny i-MiEV, a $59,990 city car with a claimed range of 160km and a top speed of 130km/h.
GENERAL MOTORS EV-1 (1996)
It looked like George Jetson's car, but the EV-1 was also the zero-emissions-mobile that eventually clogged the atmosphere with conspiracy theories. It was available only through lease agreements in California and was never offered for outright sale; just over 1000 were produced in three years.
A combination of the high cost of production and a softening of Californian regulatory demand for zero-emissions vehicles (after lobbying from the motor industry) meant the EV-1 programme was discontinued when the leases ended. Most cars were scrapped.
The final incarnation of the EV-1 had a nickel-metal hydride battery pack and a range of over 200km.
The modern equivalent must be the General Motors (badged Holden in NZ) Volt, a plug-in electric vehicle that is also equipped with a range-extending petrol generator. It's even more innovative than the EV-1 and will hopefully be more sustainable as a consumer product.
This $85,000 machine can do 87km on electric power alone, but once the generator fires up it can cover another 500km.
BMW 1602 ELECTRIC (1972)
Among the fleet supplied by BMW to the London Olympics last year were EV versions of the 1-series, 5-series and Mini. It was déja vu for the German company, which was celebrating four decades since its first proper EV: in 1972, a battery-powered version of the 1602 was provided for the Munich Olympics.
Partly a response to the oil crisis, the 1602 Electric was powered by lead-acid batteries and a Bosch electric motor. Range was extremely limited at just 30km, but the battery pack was designed for easy removal so that it could be swapped for a fresh one when required.
The modern equivalent is the forthcoming BMW i3. Bound for New Zealand late next year, the i3 is a bespoke EV with lightweight construction and a 125kW/250Nm electric motor. The lithium-ion batteries can power the car for up to 160km, although an optional range-extending generator (likely to be standard for NZ) doubles that range.
LOHNER PORSCHE (1900)
We saved the oldest until last. Professor Ferdinand Porsche designed an electric vehicle in 1900 that seems high-tech even by modern standards. The car, manufactured with coachbuilder Lohner, had an electric motor driving the front wheels through in-hub motors.
Later, Porsche added all-wheel drive and four-wheel brakes. In an effort to reduce weight and improve range, he also downsized the battery pack and added a petrol generator to create the Lohner Porsche Semper Vivus ('always alive').
The Semper Vivus pictured here is not the real thing, but it's close: a replica built by the Porsche factory in 2007, using the same construction methods and technology.
The modern equivalent would have to be something similarly imposing. The Panamera S E-Hybrid goes on sale here next year at $273,000. It's a plug-in prestige car with lithium-ion batteries that run for up to 36km in zero-emissions electric mode, at up to 135km/h.
The hybrid system includes a 3-litre supercharged V6 engine that provides proper Porsche performance: 0-100km/h in 5.5 seconds.