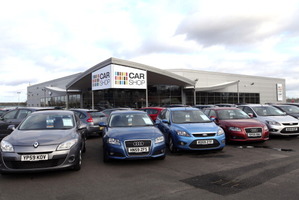 Car sales in the UK returned to pre-recession levels last month as consumers took advantage of special offers and shifted to more energy-efficient vehicles.
Total new car registrations rose by 11 per cent to 180,111, according to the Society of Motor Manufacturers and Traders.
The biggest factor was a 20.9 per cent rise in private vehicle sales to 84,202 - a level not seen since May 2007.
Company and fleet car purchases rose, but by a far more modest 3.2 per cent, to 89,898.
The Ford Fiesta was again the best-seller, beating the Ford Focus by almost 2000.
The society said people were replacing cars bought under the Government's scrappage scheme, and there were attractive new financing deals.
Richard Lowe, the head of retail and wholesale at Barclays Corporate, said: "This is the 15th month running that sales have increased. ... we don't expect the market to fall away and expect sales will grow, albeit at a slower pace."
-Independent