Carmaker in talks with Google about development of self-drive systems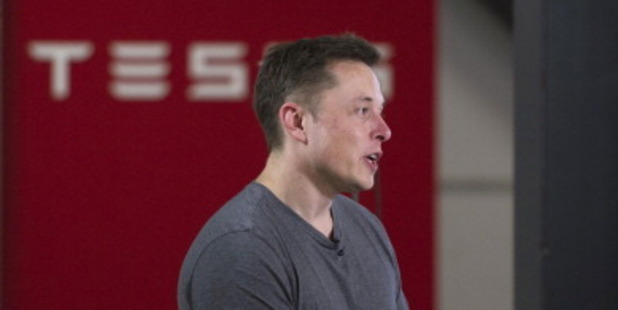 Elon Musk, the California billionaire who leads Tesla, said the electric carmaker is considering adding driverless technology to its vehicles and discussing the prospects for such systems with Google.
Musk, 41, said technologies that can take over for drivers are a logical step in the evolution of cars. He has talked with Google about the self-driving technology it's been developing, though he prefers to think of applications that are more like an aeroplane's autopilot system.
"I like the word autopilot more than I like the word self-driving," said Musk.
"Self-driving sounds like it's going to do something you don't want it to do. Autopilot is a good thing to have in planes, and we should have it in cars."
Tesla is considering such technology as regulators and long-established carmakers grapple with when and how it can be used to increase safety and driver convenience.
Global carmakers, such as Nissan, and Government officials say fully autonomous vehicles may not reach dealer showrooms for a decade, twice as long as Google expects.
Google founders Larry Page and Sergey Brin, both investors in Tesla before its 2010 initial public offering, have been proponents, with their company demonstrating a driverless fleet of Toyota Prius hybrids equipped with laser-radar devices mounted on the roofs.
Anthony Levandowski, product manager for Google's self-driving car project, has said the company expects to release the technology within five years.
Google's driverless technology is guided by Sebastian Thrun, former head of Stanford University's Artificial Intelligence Laboratory. Thrun led the Stanford team that won a US$2 million ($2.4 million) prize in the 2005 DARPA Grand Challenge of autonomous vehicles, finishing with the best time on a rugged 212km course in the Mojave Desert.
"We've had some technical discussions with Google" about its Light Detection and Ranging, or Lidar, laser tracking system, said Musk, noting that it's an expensive approach that may not prove feasible.
"I think Tesla will most likely develop its own autopilot system for the car, as I think it should be camera-based, not Lidar-based," said Musk.
"However, it is also possible that we do something jointly with Google."
Musk is determined to bring the cost of Tesla's cars down so the company can sell to mainstream consumers. Tesla's Model S sedan has a US$69,900 base price, and Musk says the company still intends to squeeze expenses to offer a model for about US$30,000 within a few years. The Roadster, the company's first offering, started at US$109,000.
While crash-avoidance systems that can alert a driver or apply brakes in advance of a wreck are coming to cars now, David Strickland, head of the US National Highway Traffic Safety Administration, has said autonomous vehicles "are a long way off".
Google's self-driving cars are allowed on public roads for testing purposes in Nevada, California and Florida.
Toyota, a Tesla investor, in January showed a driverless test vehicle in Las Vegas equipped with a Lidar device, radar and cameras and sensors - something more like the approach Musk suggests.
Toyota wants to create a virtual "co-pilot" that helps drivers avoid accidents, rather than self-driving cars and trucks. Tesla isn't discussing driverless-car technology with either Toyota or Daimler AG, which is also a shareholder, Musk said.
"Autopilot is not as important as accelerating the transition to electric cars, or to sustainable transport."