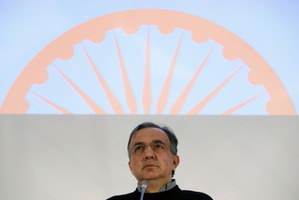 Chrysler, the US car giant that is majority-owned by Fiat, could end up being fully owned by the Italian group, which is mulling over plans to buy up the business and then float it on the New York Stock Exchange.
The plan is one of several options being considered by Fiat as it works out what to do with Chrysler, which emerged from bankruptcy in 2009. More than 41 per cent of the US group is owned by Veba, the United Auto Workers' retirees' trust, which is battling Fiat in the US courts over the value of the stake.
While New York could become the home of a primary listing for a combined Fiat-Chrysler, the car maker could also retain a listing in Milan, or the two companies could be listed separately.
Fiat's chief executive Sergio Marchionne (pictured) has previously expressed his desire to see a combination: "My preference is to be one single company. We belong together."
- Independent