Paul Charman had his doubts, till a battery expert widened his outlook.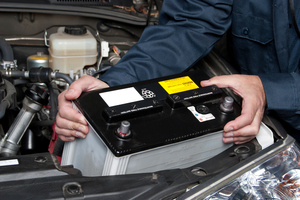 In 1982 Ronald Reagan famously tested a microphone by calling members of the then Government of Poland "a bunch of no-good lousy bums". Strong words, despite being naively uttered during a soundcheck, but I've always wondered if Reagan was actually talking about mechanics.
No, I don't mean all mechanics, for in general automotive engineers are fine, upstanding citizens.
I mean the small sub-set of the trade obsessed with selling new batteries.
My suspicions were first aroused at an East Auckland garage a few years ago. I'd arrived to square the bill for a service and the manager thrust a murky A4 printout under my nose, claiming it was a battery test that showed mine needed replacing.
I was in a hurry. So, despite crying on the inside, I reluctantly authorised the job.
But not having noticed a problem starting the car, I did wonder if the guy was having me on.
Then about nine months ago one of those mobile mechanics arrived on my doorstep to start a flat battery.
He did some kind of shamanic test and reported that the battery needed replacing, offering to fit a new one on the spot.
This time I demurred, and the allegedly "knackered unit" has been starting the car fine ever since.
So I've wondered if these guys are just the automotive version of "organ harvesters", perhaps putting their children through private schools by selling batteries to suckers like me, while scoring a perfectly good secondhand battery into the bargain?
Be ready for winter
As temperatures drop, the power needed to start a car's engine increases and this can lead to battery failure. To avoid trouble, the AA recommends:
* Keep your car in the garage. This will protect it from the cold. Starting will be a lot easier and put less strain on the battery.
* Make sure the battery is maintained. Vibration can cause damage to battery plates. Ensure terminals are cleaned during every major service.
* Check your battery water level. If you have a 'Standard' or 'Low Maintenance' battery, remove the filter cap and check the water level every month. Make sure it is topped up with distilled water to just above the plates and mop up any spills.
* Listen for early warning sounds. One of the most common signs of a weak battery is a grinding sound coming from the motor when you start the car. If this happens contact a service company.
* Check the age of your battery. Older car batteries are less likely to start your car in the winter. If your battery is more than three years old it may need replacing.