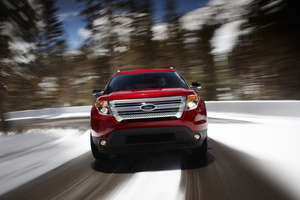 The motoring landscape is changing - and while we've spent years worshipping at the altar of petrol power with free-breathing engines that rev like mad and offer a soundtrack to die for, the realities of regulation mean we've got to change the way things are done.
Sure, there are hybrids and electric vehicles starting to come through that offer the performance and personality true enthusiasts crave, but the price differential between what we're used to and more forward-looking machinery often doesn't match.
Technology development costs are still being subsidised to a degree by car buyers, and until the divide between the frugal and modern hybrids and traditional machines gets reduced, mass adoption of these next-gen vehicles won't happen.
But the changes going on under the bonnet of petrol and diesel-powered cars are equally impressive and some are getting the same sort of mileage with combinations of direct fuel injection and turbocharging.
The reputation of the turbo in New Zealand took a battering in the early days of Japanese imports, with the likes of the Mitsubishi Tredia scaring many out of turbos for years. Reliability has gone ahead in leaps and bounds, and turbochargers look after you if you look after them. Follow the manufacturer's service prescription, and they're usually fine.
This week's Driven cover story looks at Ford's EcoBoost - a family of versatile engines that can be used across platforms, or in their case, across different manufacturers. It's staggering that a small, efficient engine like the 2-litre turbo EcoBoost can power the Ford Falcon with no significant change to power delivery while adding huge handling improvements, and then be dropped into a Focus ST - the fiery little hatchback and seem completely different before finding its way into the SUV superstar Range Rover Evoque.
Diesel technology has also come a long way - this week I drove the new Audi SQ5 which is powered by the company's new 3-litre bi-turbo diesel engine. The same engine is also being fitted to the A6 and A7, and in those applications seems like a different motor again, all the while defying the usual diesel expectation.
What appeals to you most - hybrid, electric, diesel or turbo petrol?