Turkey, France and Germany tipped as possible venues for extra race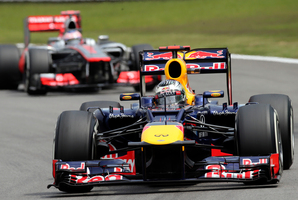 Formula One's ruling body, the FIA, has announced an additional race in Europe for the 2013 season.
The event venue is yet to be decided, but it will make up for a postponed Grand Prix in New Jersey.
The FIA World Motorsport Council moved the German Grand Prix forward by one week to July 7, and July 21 "has been reserved for another F1 European event, subject to the approval of the relevant ASNs [national bodies]", it said.
The German race will now come a week after the British Grand Prix. The FIA did not announce a venue because the planned site, the Nuerburgring, is in financial trouble and may not be able to stage the race. If that is the case, the German GP would be held at Hockenheim, as was the 2012 edition.
The July 21 race is a week ahead of Hungary, and could see a return to Turkey, which hosted an F1 race in 2005-2011.
A French GP, last on the F1 calendar in 2008, is also reportedly a possibility, with Magny Cours or Le Castellet being the possible venues.
F1 was originally due to see its debut in New Jersey on June 16, in place of the dropped European GP in Valencia, but that race has been postponed. The July 21 race brings the schedule back to 20 races.
The FIA also said teams could no longer claim exceptional circumstances - "force majeure" - when cars did not return to the pits after qualifying and stop on the track, a move designed to clamp down on fuel issues after world champion Sebastian Vettel and Lewis Hamilton received grid penalties in 2012 for stopping on the track with not enough fuel.
Use of the DRS overtaking aid in free practice will be limited to the same areas it is allowed to be used in the race.
A Thursday curfew was extended from seven to eight hours and teams will have only two instead of four exceptions per season to work longer hours.
The FIA also discussed a new draft for technical regulations from 2014, when the sport undergoes big changes such as a V6 engine instead of the V8 models used since 2006 until next year.
-AAP

2013 Formula One
March 17 Australian GP
March 24 Malaysian GP
April 14 Chinese GP
April 21 Bahrain GP
May 12 Spanish GP
May 26 Monaco GP
June 09 Canadian GP
June 30 British GP
July 7 German GP
July 21 Reserved for another European event
July 28 Hungarian GP
Aug 25 Belgian GP
Sept 8 Italian GP
Sept 22 Singapore GP
Oct 6 Korean GP
Oct 13 Japanese GP
Oct 27 Indian GP
Nov 3 Abu Dhabi GP
Nov 17 United States GP
Nov 24 Brazilian GP
-AP