If you want fun from a new car, one of these may rev your engine.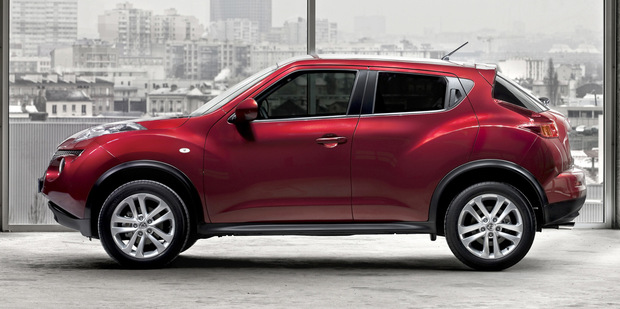 The dilemma
With a huge array of vehicles now out there - from sports coupes to five-door hatchbacks and SUVs of all varieties - picking a new car is not easy. And it is especially hard when you don't want a run-of-the-mill ride. Instead, you're after a car that stands out. That's David's problem. He's very keen on Nissan's compact crossover, the Juke.
"What are your thoughts on the Juke and what other cars are out there that would compare?" asks David.
If you want to drive something a little different, cheeky and put some fun into your daily commute, then the Juke may very well hit the "go" button for you.
It certainly has the exterior looks that will turn heads but, more importantly, it backs that up in practicality, build quality, safety and driver comfort.
With a centre console designed around a motorcycle fuel tank, a perfectly sized and weighted leather-bound steering wheel plus comfy front seats, the interior fit-out shouldn't disappoint.
But there are other options.
The shortlist
Nissan Juke
There are two variants available (ST at $31,990 and the Ti at $33,990) and both come standard very well spec'd. The 1.6 litre engine combines with a CVT transmission to provide adequate power (86kW) and reasonable fuel economy (6.3l/100km) although it does require the more expensive 95 octane fuel. Rear seating space is not overly generous, especially with the front seat pushed back to its maximum position while the available boot space is made up of a two-tiered arrangement which hides the total amount of space available if you weren't aware of it.
In case you take it for granted, be aware the Juke has followed the latest European trend of not having a spare wheel, instead providing a pressurised tyre repair kit. The Juke isn't going to be everyone's cup-of-tea but that's what makes it such a breath of fresh air for people wanting to step outside the square and who hunger to drive something a little bit different at an affordable price.
Kia Soul
Like the Juke, the Soul has the quirky body style, is well equipped safety-wise and is currently sold new ($30,490) in New Zealand with a 1.6 litre petrol engine (95kW with claimed fuel consumption of 7.3l/100km) and a conventional six-speed auto.
It was originally sold new in New Zealand in three different variants, including two diesel turbo options, one of which was called the Soul Burner that stood out from the pack even more with its 18-inch alloy wheels and a bright red interior trim.
Daihatsu Materia
A real "shoebox on wheels" vehicle that is no longer sold new in New Zealand.
The unorthodox square exterior does allow for an impressive and well thought-out useable overall interior space.
Some owners have even fitted larger mag wheels to give the vehicle a more aggressive look.
But, with a 1.5 litre engine, it really is all about the looks rather than performance.