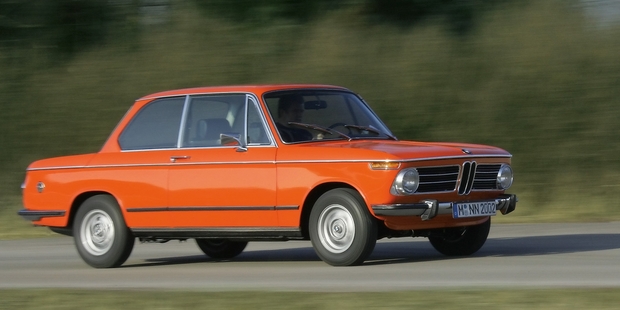 Why do car companies still release new vehicles with serious blind spots? It's a question Driven has often asked designers and the answer has generally been ... a mumble.
Popular responses are to deny the blind spots are there or to say it doesn't matter because the outside mirrors are great. Another is to hint at the likely reason - that they were necessary to achieve the wonderful new body shape.
In the car industry, function still regularly follows form because form, in the shape of styling, sells cars.
Whether it's sexy, aggressive, sporty or just different, a car's appearance is usually one of the deciding points that clinches a deal, even in the fleet sector. Worldwide, a blind spot in the name of styling can be worth hundreds of millions of dollars in vehicle sales.
On the other hand, all cars, vans and utes have blind spots. Some were unavoidable until the arrival of relatively recent technology. One of the worst is the low area at the rear of the vehicle where toddlers, pets and inanimate objects may lurk.
There's a similar area at front bumper level.
The back blind spot is why rear cameras will be universal in the next few years. These are likely to be accompanied by a low-view camera at the front, which can be included in the package for relatively little extra cost.
Blind spots can hide a pedestrian, cyclist or another vehicle. Drivers need to be aware of the blind spots and drive with them in mind.
A common blind spot is the one that blocks the driver's three-quarter rear vision. It's made worse on cars with outside mirrors that provide a poor rearward view. This blind spot is almost always there for styling reasons.
Body rigidity requirements have led to thicker A-pillars, also known as windscreen pillars. A thick pillar can seriously interfere with the driver's view of the road, particularly during cornering.
And when it rains or snows, the part of the windscreen not covered by the sweep of the wiper blades becomes a blind spot.
Small windows, other pillars, headrests, and even passengers and cargo can block the driver's view.
Short people may even find the dashboard of some vehicles creates a blind spot, and that other blind spots are worse for them than taller drivers.
Driving instructors drum in the need to be careful with blind spots, with mixed results. Insurance company figures here and overseas suggest that blind spots are commonly given as a reason for a collision.
How to see clearly now
*Look for cars with slender A-, B- and C-pillars.
*Does the car have large, panoramic outside mirrors? The two-piece ones often found of Euro vehicles are superb.
*Be suspicious of cars with a small rear window.
*Is the view out the rear window obstructed by the rear seats' headrests? Can those headrests be easily flipped down?
*Does a big hunk of styled sheetmetal obscure the view between the rear window and the door windows?
*Beware of cars with a large rear end, or a vision-obscuring spoiler.
*Does the driver have a good view over the bonnet?
How to live with blind spots
Check the big rear blind spot by quickly looking over the left shoulder. Just looking out the side window is not a proper check unless the vehicle has a fantastic panoramic outside mirror.
Adjust the outside mirrors correctly. Set the left mirror first, so that a small part of the vehicle is visible to provide a reference point. Do the same on the driver's side. Do this while parked on a flat piece of road, the driveway doesn't reflect - pun intended - reality.
If you still can't make the mirrors work for you, get one or two of those circular fisheye-type stick-on mirrors from an auto accessories shop. They're wonderful aids and yes, they do stick properly if you follow the instructions exactly. If one falls off, you're only $5 worse off.
The industry atones
The same industry that designs-in blind spots is also atoning for its styling horrors. And it's doing more blind-spot mitigation than just fitting cameras to the nose and tail of vehicles.
Even some mid-priced cars now benefit from blind-spot warning technology, once found only on expensive luxury cars. If another vehicle is in a blind spot, an electronic system warns the driver by a flashing light in the outside mirror, a back-up noise or other warning. This sort of warning will gradually migrate down to inexpensive cars.
One system, developed by Volvo and also used by Ford and others, uses two door-mounted lenses to check the blind spot. Others use radar, a more expensive solution that's said to offer better performance and also warns of fast-approaching vehicles.
An American engineer, George Platzer, patented BlindZoneMirror that uses a smaller mirror integrated into the outside mirror.
It's used on some Ford and Chevrolet models and was a winner in the 2009 Automotive News' Pace Awards that acknowledge "superior innovation and technological advancement".
And New Scientist recently reported on technology that makes blind spots "disappear". A pair of cameras mounted on the left-side outside mirror capture scenery hidden from the driver by the dashboard and doors.
A headset projects the cameras' output onto solid objects, giving a clear view of what hides behind them, as if they were transparent.
Drivers of large trucks and vans would particularly benefit, the inventor says. "But there's a long way to go before deciding whether it would be beneficial in practice."