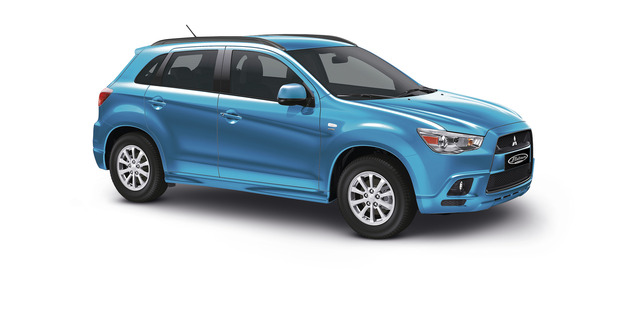 The dilemma:
As a keen horse rider and mountain biker, Ellen bought her Hyundai Santa Fe two years ago secondhand. But she's finding it expensive to run, especially as she's more into two wheels than four hooves.
"I need something that can fit my mountain bike," she says.
She lives in a semi-rural location and spends a lot of time on the motorway - to work and to Rotorua for its many bike trails.
"I don't know whether I should trade in the Hyundai with a Hyundai dealer and get a hatchback or sell it privately and put the money towards a Mitsubishi ASX," she asks.
With a teenage son, she needs something with room that's economical.
Well, Ellen, as a keen cyclist I understand your need for a vehicle your bike fits in. So I suggest you don't take a sales person's (or private seller's) word that the bike will fit in the back and, instead, take your (cleaned) mountain bike to the dealership and try to fit it in the vehicle yourself.
The budget:
$20,000
The shortlist:
Mitsubishi ASX
Mechanically, the ASX can be bought in both 2WD and 4WD without a huge compromise on fuel consumption (7.9 v 8.1 l/100km). There's even a diesel (manual only) with a claimed fuel consumption of just 5.9l/100km if you plan to ride the country's many mountain bike trails. And get the teenage son and his mates to sit in the back as well to check comfort as part of the evaluation process. All safety bases are covered with the ASX.
Subaru Forester
Flat folding seats are pretty much standard with Subarus and I've seen a large road bike complete with wheels, loaded comfortably into the back of a Forester. Claimed fuel consumption is not as good as the Mitsi with a combined urban and highway cycle of 9.6 l/100km (91 octane fuel can be used). However, you do get Subaru's renowned AWD system standard and it's a hard vehicle to beat for overall safety. For your budget, you can get a 2009 Forester.
Hyundai Tucson City
Your $20K top-up may not be needed if you trade in the Santa Fe for a late-model 2.0 litre Tucson City. Once again, it's a matter of checking the interior space yourself but even the front passenger seat folds flat to create extra usable space.
The City is 2WD only which, in many cases, is all that is required. Fuel consumption was never the Tucson's strength with a claimed 9.2 l/100km. It offers enough features such as multiple airbags, stability control and cruise control. And you may be able to upgrade the bike with the money that you save!
Driven recommends:
If the bike fits, the Mitsubishi ASX represents great value for money for a new vehicle.