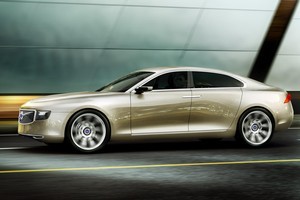 Volvo owners in Germany are happier with their Swedish nameplate than those who drive Germany's finest - that's the result of a JD Power and Associates ownership study.
German motorists found more fault with their own marques - especially BMW and Audi, said the survey. Mercedes-Benz fared better but not enough to hang on to its place at the head of the rankings.
The online survey of 17,158 owners of 2-year-old vehicles in Germany had Volvo out in front, although it did not win an individual category.
It increased its ranking by 15 points this year to 841 points out of a maximum 1000. Mercedes-Benz, which topped the survey last year with 838 points, finished on 839 points.
Rivals BMW and Audi lost ground in the annual study. In three years, BMW has dropped from 845 to 815 points, while Audi has dropped from 840 to 820. BMW has slipped from second to eighth and Audi from fourth to sixth.
The industry average also dropped in the same period, by eight points to 807.
Volvo has matched Mercedes-Benz by improving in each of the last three years.
Other poor performers in recent years, says the survey, have been three Japanese brands that once dominated the rankings.
Daihatsu dropped to a low of 777 points after being No1 in 2009 with 843. Honda was up from last year's 821 points to 824 after topping the charts in both 2007 and 2008, but Toyota continued a five-year decline in the rankings from top spot in 2006 to ninth place this year.
Mazda went against the Japanese trend. It has held ground in recent years and took third place this year.
This year's top 10: Volvo (841 points), Mercedes-Benz (839), Mazda (831), Mini (827), Honda (824), Audi (820), Skoda (820), BMW (815), Toyota (814) and Dacia (811). The only other brand to beat the 807-point industry average was Ford with 810.
Find more online at: www.nzherald.co.nz/motoring