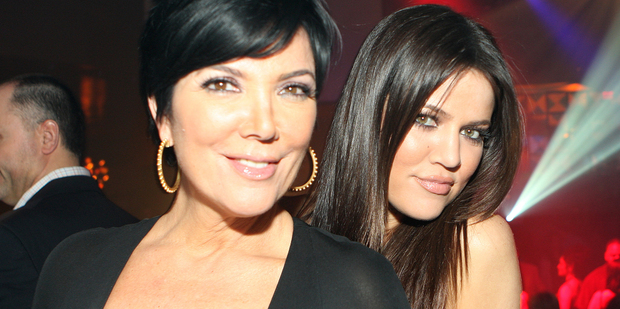 When an interviewer gets the email or phone call that instructs them to supply questions for an interview, she swears and sighs, and then sits down at her computer and starts writing questions she hopes will intrigue but not annoy or pry. Is it usual practice? No. Is it annoying? Yes. Have I done it myself? Abso-bloody-lutely.
Generally when I interview someone, I don't have set questions. I find out what they are passionate about, and I go from there. I'm not interviewing them to put them on the spot, humiliate them, or make some giant "move" on them to make myself more famous and "edgy".
I figure if I have the privilege to share a few minutes with someone the world finds intriguing, then I'm a complete self-absorbed douche-berry if I make it about me getting some "scoop" or a "walk out". What does my audience learn about Jennifer Lopez if I ask her about rumours of her boyfriend's sexual exploits? Nothing. All my audience learns is that I think I'm hilariously clever. Do I get another interview with J-Lo or anyone she knows well? Definitely not.
The best interviewers, and I am certainly nowhere close to any of them on their worst days, are Parkinson, Larry King and strangely enough Graham Norton. I come away from every interview they conduct liking the interviewee more and knowing something warm and intimate about them.
People who conduct interviews to embarrass the star or have them hang up tell me only one thing: they believe they are more important than the subject and, more offensively, that they are more important than their audience.
So when I am asked to submit questions, I roll my eyes 'til I can almost see my scalp, but I do it, in hope that the interviewee will soon appreciate they can trust me, and perhaps we can wander off the page.
This nearly always happens on the few occasions the request has been made. Who usually needs questions? They are the burned and the scarred. People who are going through a massive crisis. People who have been abused and vilified in the press, and those who have been on the end of some pranky radio doodle-head. Once bitten, almost always forever shy of the media.
At times the bite is so bad, you never even get a shot at an interview. There is one very famous and beloved female singing star who hasn't even returned to New Zealand since a Kiwi journalist decided to turn an interview into a tongue lashing and witch trial concerning her sister's former employment by the star's company. That star is one of New Zealand's favourite American singers. She has not been back. Her fans now fly overseas to see her perform if they are lucky.
When I was asked to submit questions for Khloe Kardashian, I could understand. This family is, love them or hate them, massive. They are constantly in the public eye, and, yes, although by choice, that doesn't mean it's okay to hound and harass them relentlessly. I had previously submitted questions for Britney Spears and Miranda Kerr. Both had good reason. I get that.
Last year the celebrity gossip section of this paper wanted to interview me. The last time they'd written about me had been personally upsetting and incredibly unfair. I got them to send questions and I replied via email. Khloe Kardashian doesn't know me. Why would she trust anyone in the media? I wrote my questions and sent them off and then waited by the phone for my interview.
"It's been cancelled!" My producer buzzed through on the intercom. "She's gone funny!"
She'd gone funny? "What do you mean 'funny', Marc?" I asked with a dejected little voice.
"I dunno", he responded with a shrug. "Just kind of funny."
Last week, it was revealed on the latest episode of Keeping up with Kardashians that she had got my questions (approved by management) and clearly didn't like them. "Funny" was possibly not the best description of how she had gone. I guess it proves that anything in an email or text can end up sounding different depending on the way you read them.
A simple, whimsical "What do you know about love?' may sound to the reader more like "What do YOU know about love?". (Cue hands on hips with one eyebrow raised). I caused a massive fight between Khloe and her mother Kris Jenner, when all I wanted to do was chat to someone I think is pretty damn sassy and strong.
It's given me a fair bit of publicity I dare say, but fundamentally there really is nothing in that for my audience. It was the interview I wanted. The intimacy and the warmth and the sass.
I'm hoping she'll have a change of heart, but not holding my breath.

• Polly Gillespie is the host of the breakfast show on The Hits radio station.