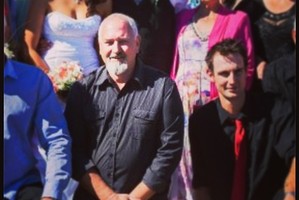 Searchers have failed to find any signs of an experienced seaman who went missing in the Marlborough Sounds three days ago.
Kerry Blair, 55, was last seen near Cape Jackson about 5.30pm on Saturday.
Sea conditions at the time were calm.
His brother Peter told APNZ that several planes had spent the day searching for signs of Mr Blair today.
An extensive water search of the Marlborough Sounds, as well as the area between Nelson and Greymouth had also been undertaken in in the past few days, he said.
"They haven't found anything positive.''
All boats and freight vessels around the Marlborough Sounds and along the West Coast were also keeping an eye out for Mr Blair, who did not tell anyone what he planned to do before taking his boat out.
The nine-metre Senator brand aluminium boat, called Erie, has an inboard diesel engine and is capable of travelling long distances, depending on the amount of fuel onboard.
It has a white hard top and a blue stripe along the side.
Police said it was out of character for Mr Blair to leave without letting anyone know where he was going.
Search co-ordinator Sergeant Bill Talbot said earlier today that without any indication of Mr Blair's intentions the potential search area was enormous.
"We don't know if he has been motoring and if so what direction, or drifting, or whether the boat has gone down. Right now it's a needle in a haystack.''
Peter Blair said searchers were planning to begin at 7am tomorrow, however a plan for the day was yet to be established.