Expert says lack of supply and occupiers' increasing emphasis on quality premises filtering through market.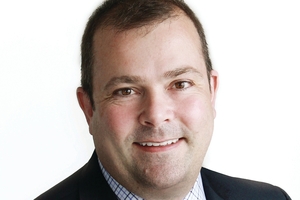 Lack of supply in the commercial property market and increasing occupier demand will result in a gradual strengthening of the landlord's position relative to tenants, predicts Mark Grant, national director of markets for Jones Lang LaSalle.
"We're seeing the high demand for vacancy filtering down the market, reflected by both occupier and investor interest in the city fringe and suburban markets," Grant says. "Occupiers are beginning to focus their attention on securing the highest quality space before an imminent rental upswing prevails.
"Investment activity will be reassured by this activity and, as a result, yields will continue to firm." Grant says the latest commercial property market analysis from Jones Lang LaSalle indicates that Auckland is showing solid signs of recovery heading into the last quarter of the year, albeit slow and steady.
"This increasingly supports the rationale that the market has moved to the next stage of recovery, which is in line with a region-wide economic recovery mirroring improvements across the board that continue to penetrate business and retailer sentiment.
"The office market is certainly experiencing a significant change, particularly in the prime end of the market as tenants demand higher quality premises and better locations off the back of positive economic signs. Vacancy is thus continuing to trend downwards."
The agency says postponement of office construction following the financial crisis has led to tightening of the prime and A-grade space in the CBD with only limited options above 800sq m.
The supply pipeline in Auckland is not likely to deliver any additional stock until the last half of 2015. This restriction, coupled with increase in demand, has caused prime rental growth. Yields for both prime and secondary have continued to firm as investor appetite remains strong and gains momentum.
"The past six months have seen a boost in larger sales with office assets totalling $450 million in the $5 million-plus value bracket being transacted.
"Although activity has largely been focused on the CBD with vacancy rates increasing across suburban, city fringe and Symonds St precincts we anticipate that, as prime space in the CBD fills up, landlords will likely begin to bid-up rents in 'the fringe' as they did through the previous cycle."
Jones Lang LaSalle says refurbishments contributed about 3200sq m to supply in the city fringe areas over the past six months.
"It is these upgrades, along with new buildings, that are helping to push rents up in Auckland's decentralised submarkets, suggesting that higher quality premises are sought after. Takapuna in particular has seen a large increase in office rents as occupier demand exceeds available supply.
"Looking towards the southern corridor [south of Newmarket through to Penrose] there remains a strong demand for office space in the precinct as evidenced by the recent leasing of the spec-built premises in Goodman's Central Park.
Jones Lang LaSalle says overall retail sales have continued to demonstrate robust growth of an average annual rate of 3.1 per cent since 2009.
"This indicates that, although individual retailers have faced challenges over the past few years, the sector has still managed to hold its own through the recession."
Chris Beasleigh, national director for retail sales and leasing, says the retail market hadn't supported the development of new supply up to the beginning of this year "but we're seeing signs of an improving market, particularly within big-box retail and food initially".
"As economic conditions continue to improve we believe that future prime retail rents for both the CBD and suburban markets will firm and demonstrate positive momentum which, when combined with a relatively constrained development pipeline, will push values up.
"Prime Auckland retail rents have continued to increase yet suburban rents have seen a drop. Over the past year yields have continued to firm across Auckland with investors pre-empting market improvements."
Jones Lang LaSalle says consumers are still playing it safe when it comes to spending, which is having a knock-on effect on occupiers.
"They are less likely to risk higher rents in submarkets where there is uncertainty but this will change as the recovery takes hold over the next 12 to 18 months."