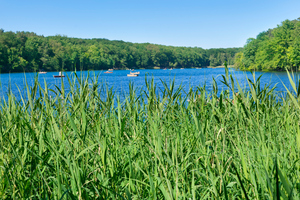 Sick of waiting for action, descendants of Muaupoko and Pareraukawa have taken the issue of pollution of Lake Horowhenua and the Hokio Stream and set up a working party to push the restoration of the lake and stream to begin in earnest this year.
They are holding a public meeting in Levin on Sunday to seek support from the public for efforts to return Lake Horowhenua and the stream to a pristine state.
Working party convenor Professor Whatarangi Winiata has drawn together local iwi with common interests in the lake and stream.
Professor Winiata (Ngati Pareraukawa) is of Ngatokowaru Marae, located on the south bank of the stream, which for 60 years has witnessed the impact of Levin's pollution of both water bodies.
"Our people have been located beside the lake and stream for almost 200 years," he said.
"The first 150 years those water bodies sustained our people. Sixty years ago the council made a decision which has had disastrous consequences for our hapu, for local iwi and now for the community as a whole. That decision to discharge sewage into the lake in 1953 continues to have significant negative consequences today."
Local environmentalist Peter Huria said the lake is a sacred body of water for him and was for his tupuna for hundreds of years. He is distressed to see the lake in its current state and supports the move to take action.
"Action is required now. No more talking is needed. We know what the problems are. Move on it immediately," he said.
Chairwoman of Ngatokowaru Marae Committee Rachael Selby said the whole community had watched as various interest groups had commented on the health of the lake and stream over the past 60 years.
"No one has managed to achieve the ultimate goal of restoration. It is hoped that the community meeting will take this on as a high priority and insist on the lake and stream being restored. We want to see this as a success story and one that our children can be proud to have witnessed."
In February and March a group of descendants of Muaupoko and Pareraukawa met to tackle the issue. They established a working party and an advisory group and now the community meeting will seek to establish a group to also support and provide comment to the working party.
Local environmental scientists Caleb Royal and Pataka Moore have identified some of the key problems to be addressed and these have been presented to the working party for comment.
"The problems haven't changed," Mr Royal said. "We want to support action. It would be great to see some immediate progress this year."
The meeting in the Anglican Church Hall at 2.30pm will begin with a blessing at the lakeside on Sunday at 2pm.
- The Horowhenua Chronicle