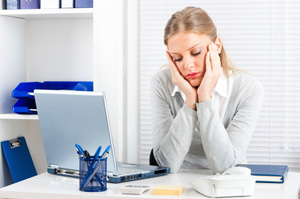 Last week we analysed the whyfores of what is working in your life. This week we look at the flip side of the coin and examine the areas of life that could be doing better - why you can't get satisfaction in a particular part of life right now. This builds on the life satisfaction wheel we filled in two weeks ago (If you missed it go to positivebalance.co.nz)
Looking at the 8 key areas of life: career, health, family and friends, partner, money, personal, living space, hobbies, playtime and fun...
Look at the areas that are not working so well in your life - those that score a 6 or below. Being brave and having a detailed exploration of those areas of life to see why they are not working so well may not be a heap of fun but it is important. Last week we learned what our successes could teach us, but learning from our mistakes is a goldmine.
So, buckle up, we are going in!
Examine the following in your lowest-scoring areas:
1. Why do you think this area of your life is not working so well?
2. What do you believe about this part of your life that is driving this low score? If it's money perhaps you believe "there is never enough money" or if your marriage is in a rough patch maybe you believe "she doesn't make an effort with me" or "he never listens" or if you are overweight or exhausted maybe you believe "I need to get the work done before I can eat right/rest/slow down/work out".
3. What supporting rituals or habits do you have in this area of your life that undermine your success in this area? If money is low-satisfaction perhaps you have a ritual of not saving; if you are unhappily married you might have a habit of going to bed at different times or eating separately most nights of the week; if you are unfit or overweight perhaps you have a habit of promising yourself you will exercise, but usually work late instead. There will be a number of unsupportive habits you have in each area (most of which you are not aware of, so don't be hard on yourself, we all do this) that are creating the foundation for the lack of happiness in these areas. Notice that these rituals and habits sit upon the beliefs you uncovered in the previous question. They will be in alignment with them. If you believe "he/she doesn't listen", naturally you communicate less (why bother?). It's in total alignment with your belief to spend time apart, but - and this is very important - is it driving the outcome you want?
4. What have you learned about yourself? What themes run through this examination of where life is less than optimum for you? Perhaps it's that you are not voicing your needs? Perhaps you are always putting other people's needs before your own? Perhaps you never feel good enough or are worried about what others think about you. We have covered many of these issues in the first 19 weeks of the series, so go back and reread the ones that you need to redress.
5. Use your successes to start improving life. How can you apply some of the qualities and skills you uncovered in last week's examination of your successes to help develop positive rituals and habits to improve the areas of life that are less happy? For example maybe you can see that you are disciplined in making time to eat well and exercise. You have your health and body as a high satisfaction area of your life. Perhaps the family and friends area is lower than you would like. Use the skills and commitment you have for prioritising regular self-care to schedule in a monthly catch-up with friends. Draw on the fact that when you commit to your health plan you make it happen; use that strength and apply it to a different area of life.


Action step
I have created a worksheet for you to help you dig down on this in a structured way. You can get it at positivebalance.co.nz
Download your worksheet and start learning from the lows. Rather than avoiding looking at it, be brave, meet it head on. It's one of the most powerful things you can do.


Louise Thompson is a life coach, yoga teacher and corporate escapee. For more from Louise, visit positivebalance.co.nz