Pony McTate has the lowdown on easy-to-make containers for easy-care hanging house plants.
Plant ladies, I hear, are the new cat ladies. And the new black, or something. This is a shame because I struggle to keep a succulent alive, let alone a temperamental fiddle-leaf fig. My terrarium is a languishing graveyard of good intentions. My thumbs are most decidedly black, with a hint of powdery mildew. So when I rediscovered airplants, I was delighted. Airplants don't have roots and don't grow in soil. They absorb moisture and nutrients through their leaves, so you can give them a spritz of water once a week and otherwise ignore them. My kind of houseplant. I bought my airplants from a delightful man on Trade Me; you can also find them in your local garden centre (airplants, not delightful men -- though by all means keep an eye out).
Display your airplants in these cool easy-make geometric hangers. I hang mine directly over the sink so there's no excuse for horticultural negligence.
Instagram: @pony.mctate
WHAT YOU'LL NEED
• Paper straws
• Gold spraypaint
• A skewer
• Scissors
• A 3mm crochet hook if you have one (try Spotlight, Geoff's/Ike's/David's Emporium or Trade Me)
• Cotton yarn, string or twine
STEP ONE
Lightly spray the straws with gold paint until covered. You can save your fingers by holding the straw on the end of a skewer. I needed six straws to make the biggest of my shapes. Let the straws dry for a minute or two.
STEP TWO
Cut each straw in half so you have 12 pieces. Working with a length of cotton yarn about 1 metre long, thread three pieces onto the cotton. A crochet hook makes this job a doddle, but if you haven't got one you can tape the cotton to the end of that skewer and poke it through instead.
STEP THREE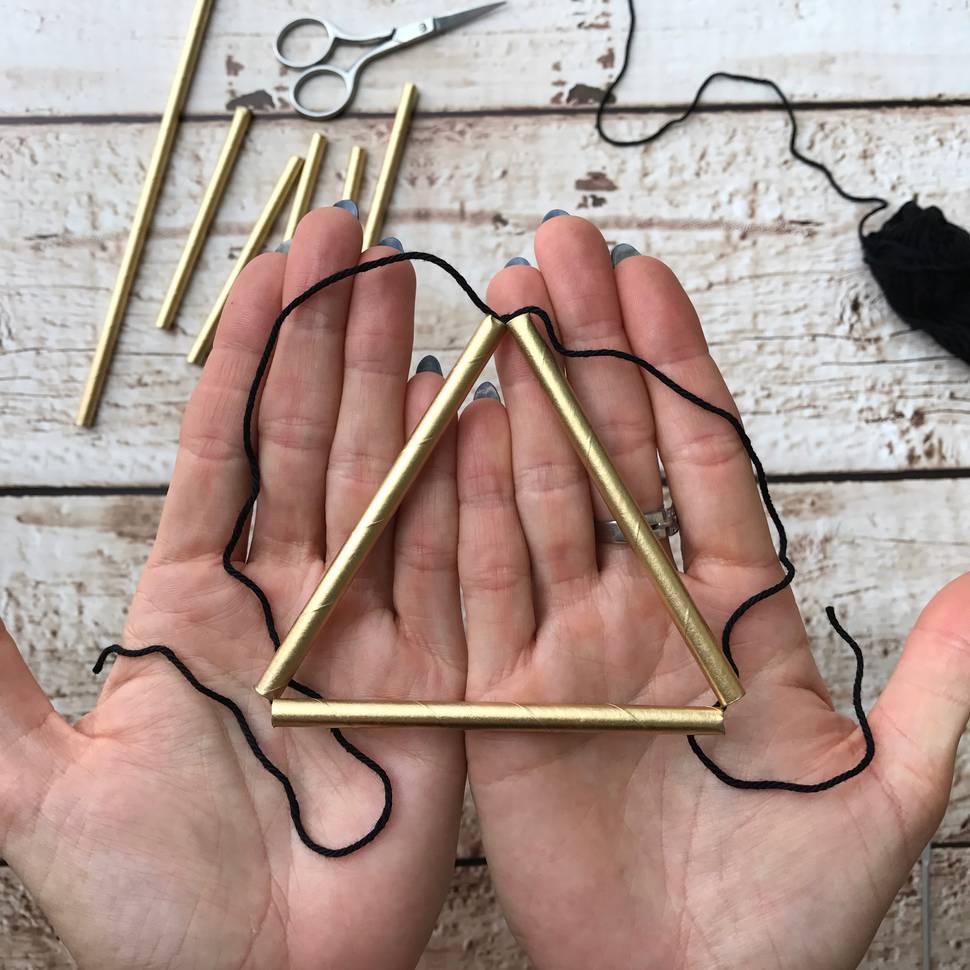 Push the straws to the middle of the cotton and tie a knot to secure them into a triangle.
STEP FOUR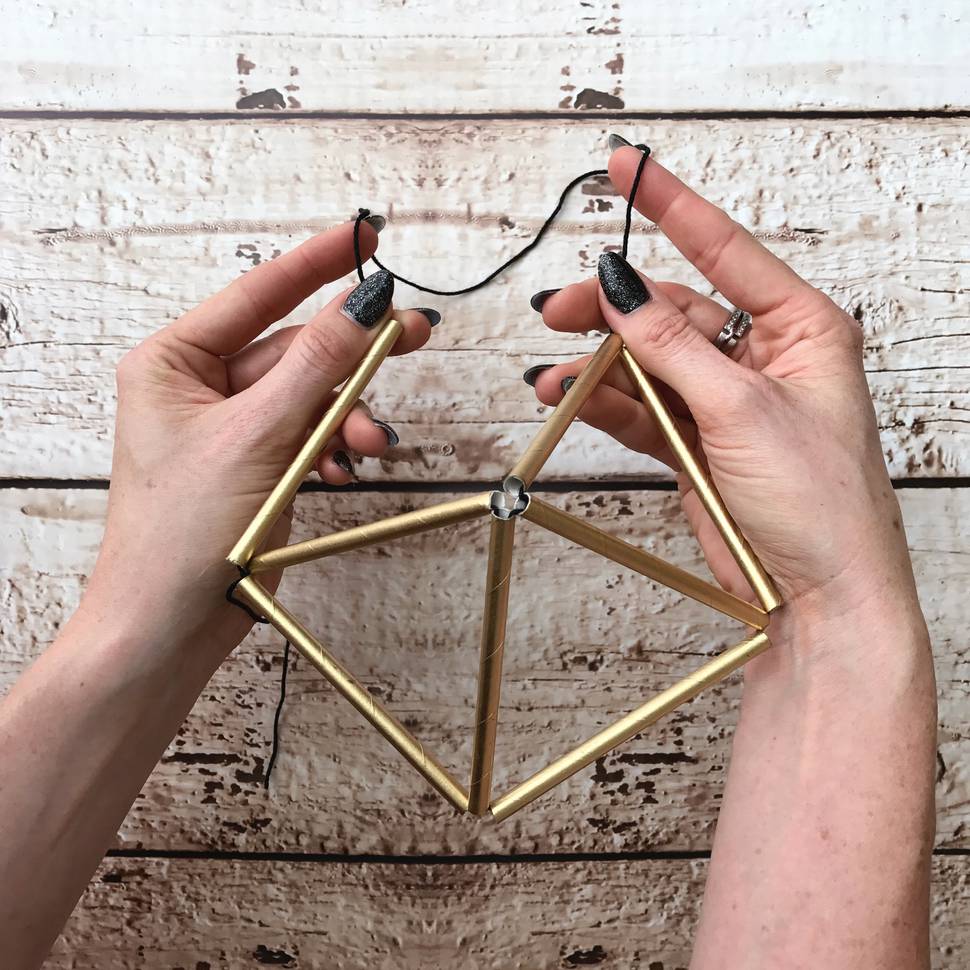 Add more straws to form the sides of your shape. It's a bit of a work-it-out-as-you-go-along experience. You are essentially making a series of adjoining triangles into a square-bottomed pyramid, with another pyramid on top. Knot the straws into place as required. If you run out of cotton, simply tie more on and hide the knot inside one of the straws.
You can experiment with other shapes as well. I had more success with those based on a triangle. The cubes look cool but needed strengthening with wire inserts to keep their shape.
Phew! Time to put your feet up after all that gardening.