Charcoal is having its moment in the sun due to its powerful absorption properties, and as Caroline Parker, head of education for Dermalogica NZ says, it's an important ingredient for removing toxins from the skin. "We know air pollution has been linked to many health challenges," she says. "But recent studies have shown that pollution is a contributor to skin ageing."
• Watch: NZH Lifestyle tries the charcoal facemask trend
"When airborne particles contact the skin and become lodged within the skin's deeper structure they cause oxidative damage to surrounding tissue and lipids. This damage results in an increase in visible ageing, such as an uneven skin tone due to hyperpigmentation and hypopigmentation. Removing these pollutants daily is critical in controlling and reducing skin damage. Activated charcoal absorbs environmental toxins from deep within the pores which have built up on the skin throughout the day, while also clearing the skin of excess oil and other impurities."
Three must-have charcoal products to try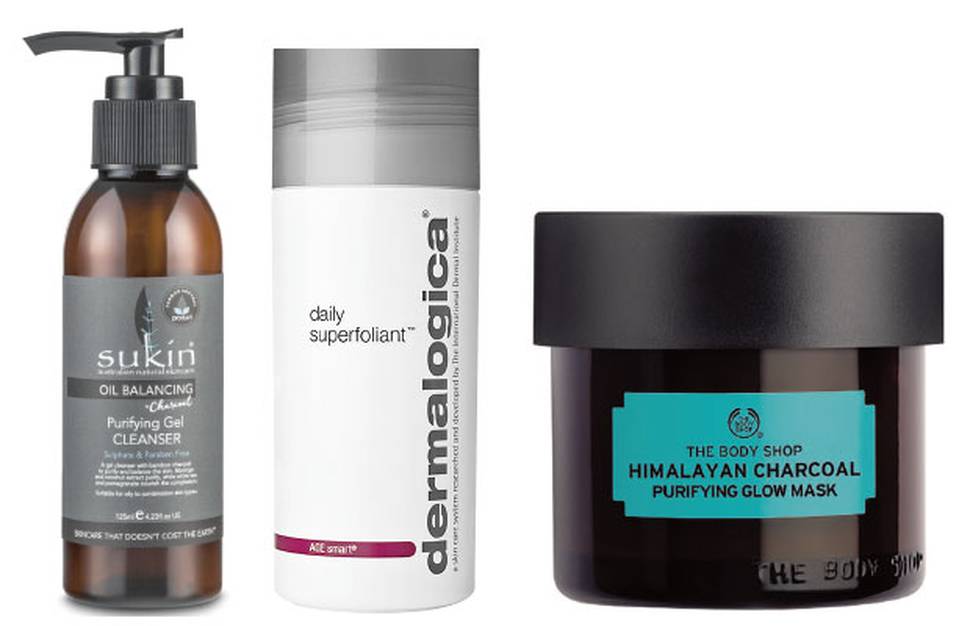 1. Sukin Oil Balancing Purifying Gel Cleanser, $16

2. Dermalogica Daily Superfoliant $119
3. Body Shop Himalayan Purifying Charcoal Glow Mask, $40
Petra Bagust's beauty tips
Petra Bagust, mother, artist, broadcaster
Buy "good" things: like Ethique, the Kiwi-made "plastic bottle-free" solid bar skincare range (the laundry bar is also amazing).
Smell "good" always: after 44 years I've found my scent, Karen Walker's B.
Be "good" fun: laugh lots, the lines are a good trade-off for having inner sparkles.