Dylan Cleaver meets the owners and competitors striving to be Best in Show and discovers it's really just puppy love. Pictures by Doug Sherring.
The chow chow proved a real head turner.
Over a buffet lunch in the converted barn that sits alongside the Eukanuba Exhibition Centre in Ardmore, talk inevitably turned to the pooches.
One in particular: Reuben Dixon's Esorchows Scream and Shout, better known by his call name, Jett.
"It's a nice chow chow," oohed one.
"Yes, it a really nice dog," ahhed her tablemate.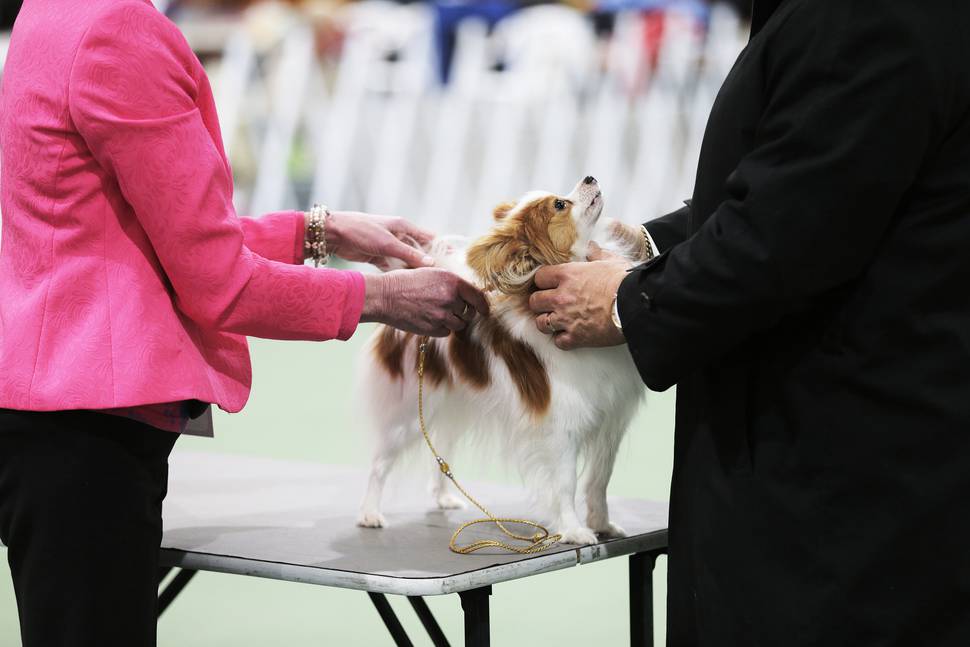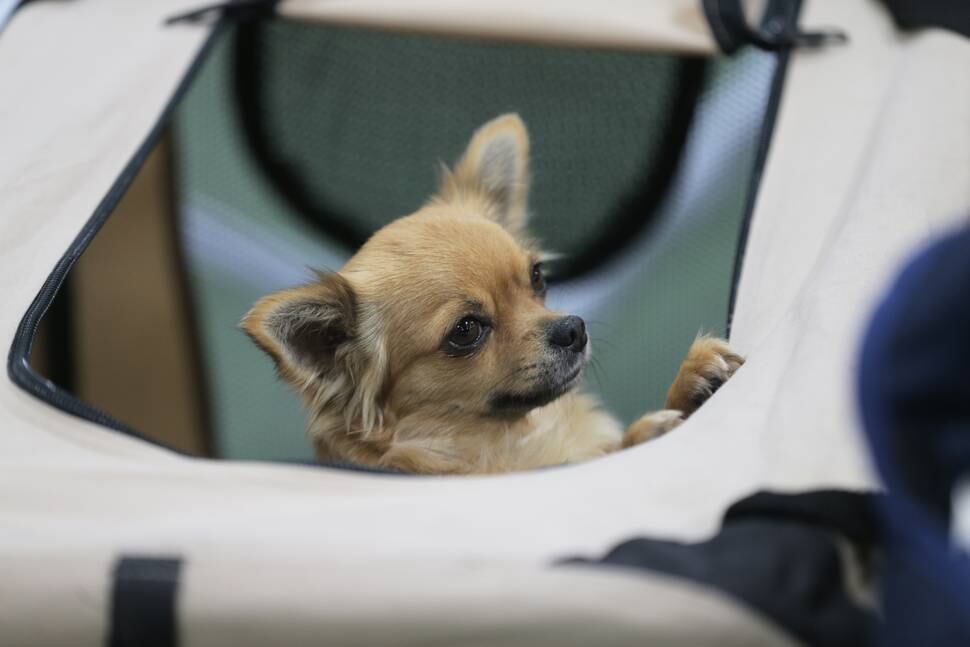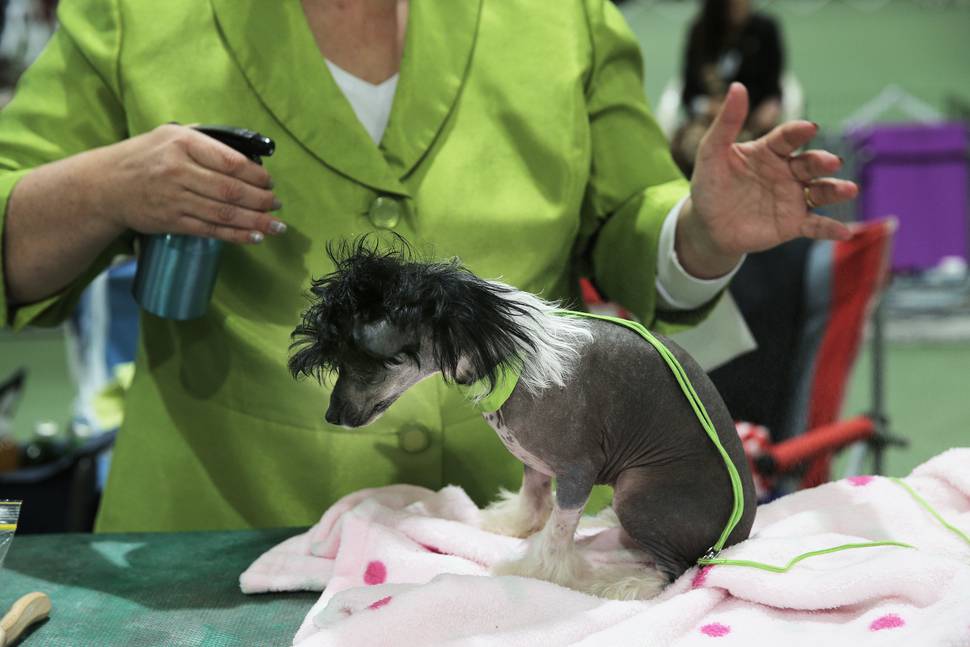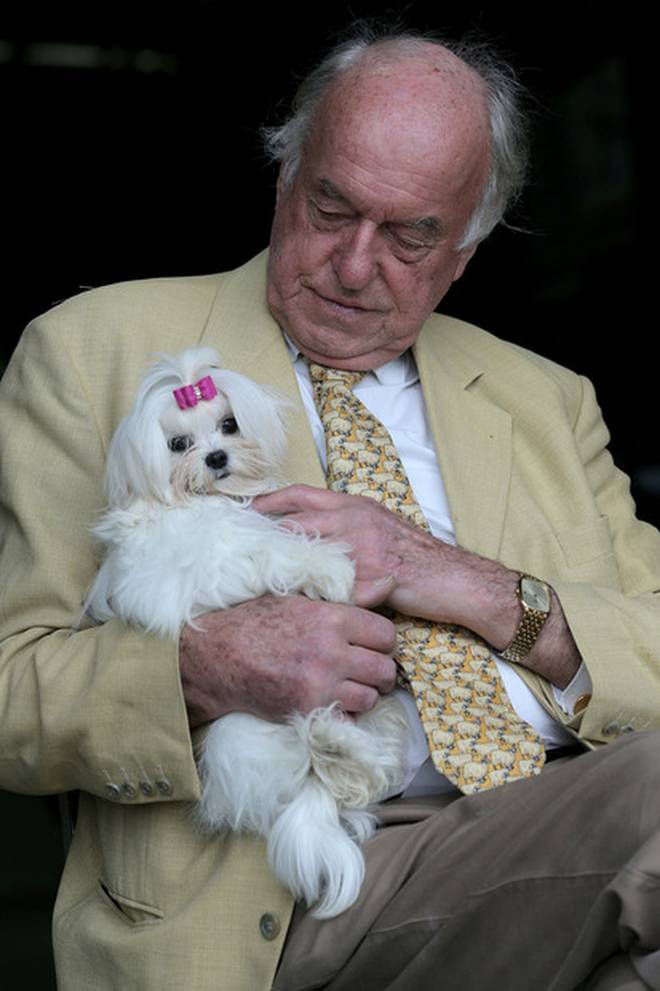 Back inside the massive exhibition hall, Jett is not difficult to spot in this unnatural habitat, alongside a variety of toys, hounds, terriers, pastorals, gun dogs, non-sporting dogs and utilities.
With a golden mane not dissimilar in hue to Donald Trump's pompadour, Jett looks every bit the name given to this breed in northern China, Songshi Quan - the "puffy-lion dog".
It's a fine dog, yes, but what makes it finer than, say, Maryanne Rushton's Pekinese, Gary Withers' great dane or Thomas Uerata's magnificently churchillian bulldog?
All men might be created equal, but that self-evident truth does not apply to dogs, where purity is sanctified and the practice of eugenics - the promotion of desired genetic traits through planned reproduction - is fundamental to the sport.
Which is really just a lofty way of saying these people love their pedigrees and here at this sprawling New Zealand Kennel Club facility, bought for $285,000 in 1986, now valued at $5 million, we've got these creatures, great and small, everywhere you look.
Step on in.
On a cushion on a table inside a stall selling canine accessories sits Prieur, a 5-month-old maltese.
"She's a little ratbag. She's still learning," says Malcolm Banks, a retired accountant from Morrinsville who predates Prieur's arrival on this planet by, oh, about 78 years give or take a bit of loose change.
Banks has been showing for 45 years, gradually downsizing from aristocratic afghan hounds to whippets to maltese.
The immaculately attired Banks looks like he has stepped out of the pages of a James Herriot novel.
"It's important to look the part," he says. "There's not much point spending hours grooming your dog and then going into the ring and showing it in a pair of dirty jeans, looking a wreck."
Deedee, an eminently more mature two-year-old who watches the conversation from another cushion, has already paraded and won best in breed, picking up a bag of kibble and a ribbon in the process. If it even needed to be said, dog enthusiasts are not in it for the money.
"I've shown from Kerikeri in the north to Balclutha in the south," Banks says, pausing as he collects his thoughts.
"It just about killed me that Balclutha trip. The dog did well. I didn't."
Showing used to be a nice change from the daily routine of balancing books but now he stays in the sport for the social aspect, he says, sweeping his arm to survey a chilly, surprisingly quiet hall, where people sit beside their cages, under blankets, sharing biscuits, waiting for their class to be called.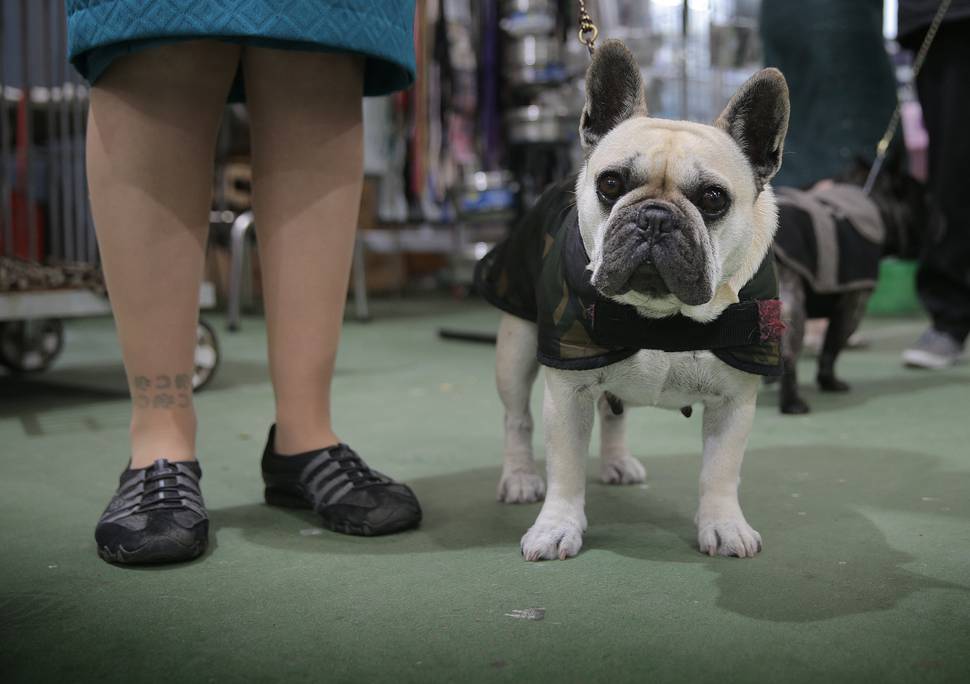 You expect a cacophony of noise but the truth is less clamorous. You get a bit of yapping and occasionally a dog will get a bit edgy - one great dane had a particular aversion to black-and-white dogs, making life difficult for the dalmatians - but these pets are trained to behave.
"A dog won't win without a good temperament," says club president Clyde Rogers, a 40-year veteran of the industry.
The actual showing part looks terrifically simple and, if we're being totally honest, has little appeal for the casual spectator. The parader takes dog by leash, trots around the ring, stops, gets dog in symmetrical pose, trots a bit more, maybe diagonally across the arena for a bit of variety, stops again.
Rinse and repeat until you get a winner.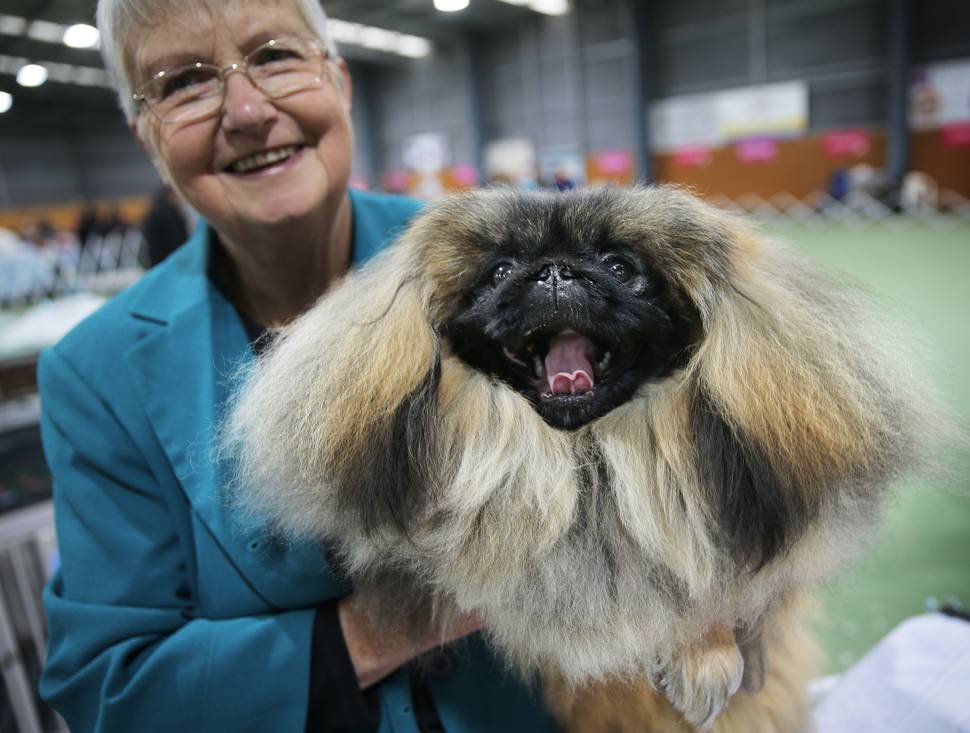 "The judges are looking for a healthy dog. You want 'soundness'," says Rogers.
Good grooming, he says, might hide the odd deficiency, but you can't airbrush a dog's manner.
When Christopher Guest turned his mocking eye to the world of dog shows in cult-classic Best in Show, he didn't have to dig too deep to find a wellspring of humour.
The classic gag is the fact that many owners start to take on both physical and personality characteristics of their pets.
Nobody takes offence at the suggestion.
"I've seen it [happen to people]," says Rushton.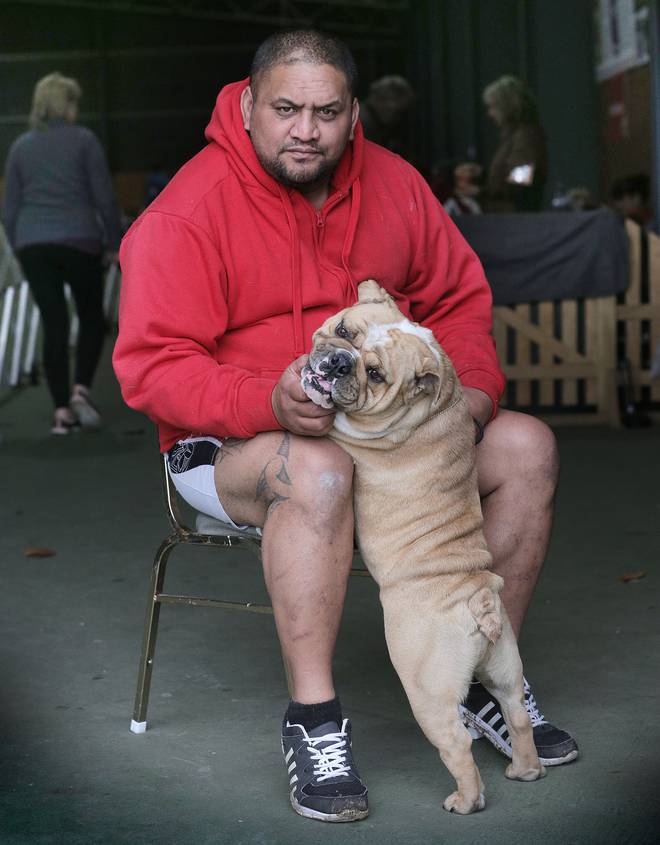 "Everyone is going to be looking at this dog and looking at me now, but that's okay. I don't mind."
"Some owners do look like their dogs," Withers, the owner of Stanley the great dane, adds. "They admire them so much they grow to look like them."
"We get that all the time," says the nattily dressed Trent Bray, who looks nothing like the English Pointer he has just been parading.
Where Bray would have found a part in Guest's narrative would have been as one half of a love story.
Bray comes from a dog showing family, as does his partner Paige O'Neill. Their eyes locked across various exhibition halls around the country.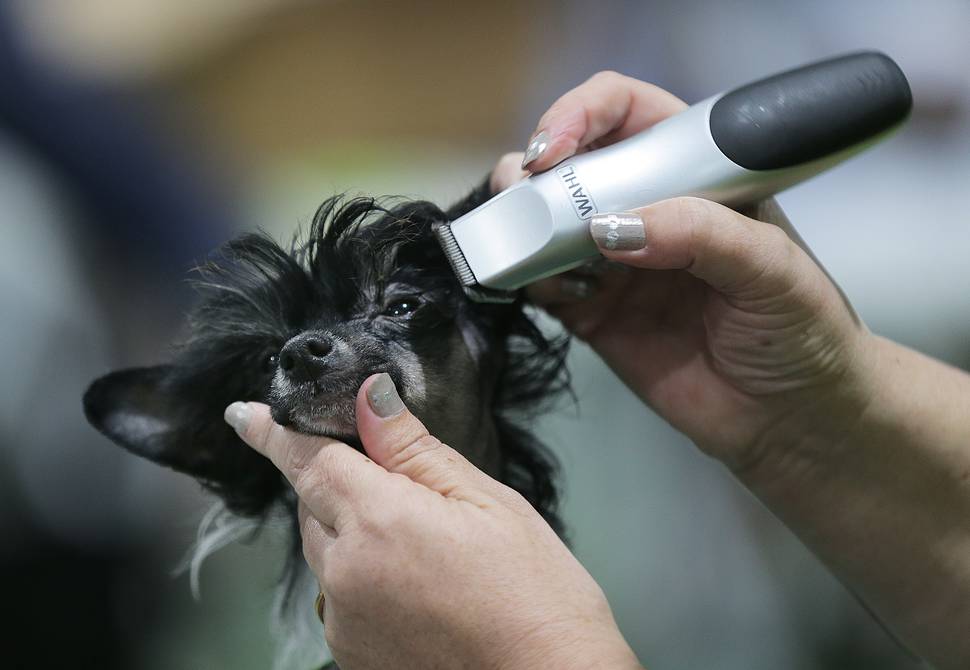 Neither can pinpoint the exact moment when they realised they fancied both ends of the leash, but Bray could have been forgiven for taking the attitude that if you can't beat 'em, join 'em.
"I competed against Paige," Bray says. "She won 13 times in a row at one stage."
"He still holds it against me," she replies with a grin that still has a triumphal hint about it.
O'Neill was something of a dog-show prodigy, representing New Zealand at Crufts - held annually in Birmingham - and placing second in the world for junior dog handling.
"Crufts is like this times 100," O'Neill says. "There are 20,000 dogs. Some of the breeds there might be 300 entries. Here it might be 10.
"I've travelled to the US to show as well. It's a business there."
The 23-year-olds live in Hawke's Bay with a variety of dogs and spend most weekends of the year at shows.
"It's a lot of travel, a lot of time, a lot of money," says Bray. "But we just love the dogs and love spending time with them."
All these dogs gathered here are loved, that much seems obvious, but there are vocal opponents of the sport - and those involved truly believe it to be a competitive sport - who believe this affection comes at too high a price.
"Dogs used in pageants often pay with their health and happiness, because they have been bred to conform to the unnatural and arbitrary ideas of 'beauty' promoted by show organisers and judges," Claire Fryer, PETA Australia's campaign coordinator, tells the Herald.
She cited cavalier king charles spaniels, german shepherds and dachshunds as breeds that live their lives in chronic pain due to their breed standards.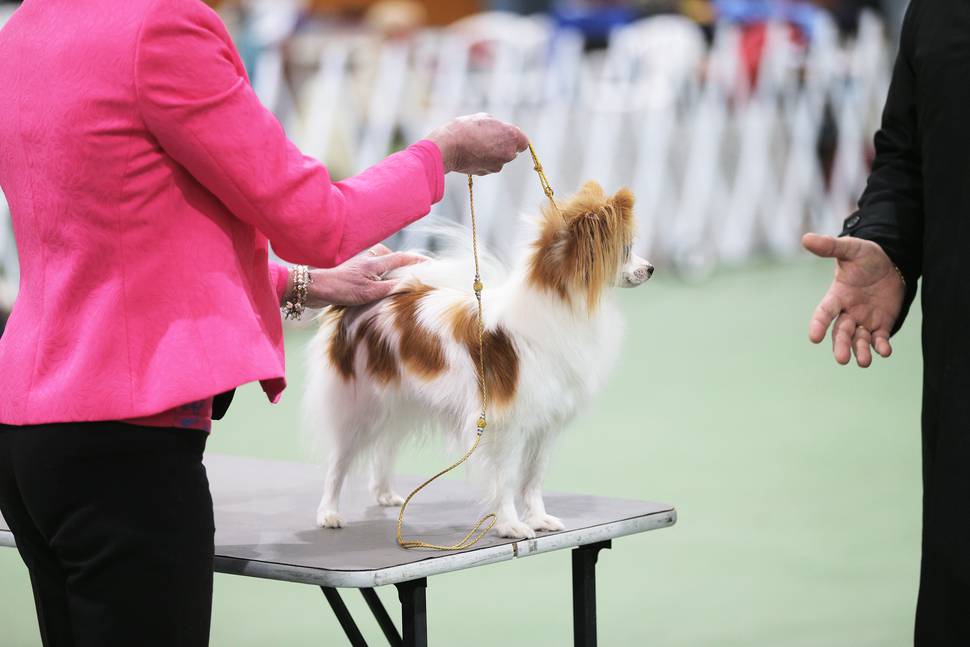 "In New Zealand, some breeds are also subjected to painful and unnecessary cosmetic surgeries, such as tail-docking, even though this practice has been banned in more than two dozen countries worldwide."
The BBC stopped its coverage of Crufts, the worldwide Mecca of dog shows, after criticism by vets that mirror PETA's concerns.
The owners and handlers are aware of the noise outside their bubble. More than once the phrase, "I hope this will be a positive story" is heard. If there is a dark side to this sport you sense these dog lovers see it as your problem, not theirs.
Back on the tables, the shih tzu is being preened, the bichon frise titivated and the bulldogs chalked.
These are the final touches, but preparation for the show is days in the making.
King bathes his shih tzu twice a week to maintain her coat. Garabella Kandy Floss, call name Fliss, will have the full range of conditioning treatments to give her that winning sheen.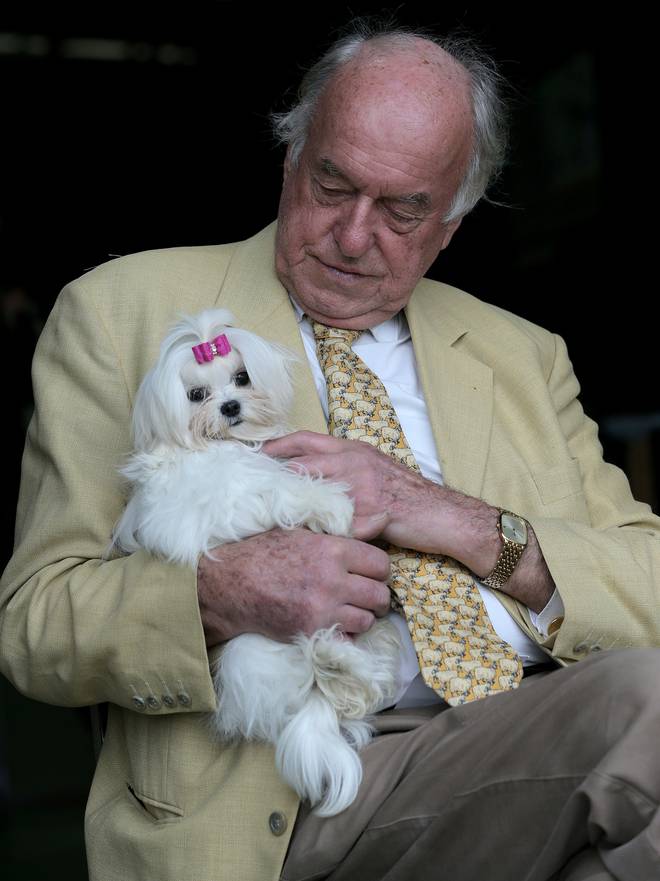 King describes bath time as a "form of therapy". He's pretty sure Fliss enjoys it too.
Show day is far more labour intensive for some breeds than others. Like the poodles who are transformed from an unruly mass of hair to something far more inexplicable.
It is a form of live sculpting. Handlers have their own little tricks of the trade, some might be a little more underhand than others.
"There are definitely a few dirty tricks," says Uerata, he of the bulldogs. "People will stand in your bobble and make funny noises to try to put your dog off."
Rushton says she's seen show dogs who have had their manicured fringes chopped off by competitors.
"You just have to grin and bear it."
That's when you realise you're dealing with a competition, not just an exhibition. These people might have come along because they love dogs and they love home baking, but most of all they love winning.

"I love the competitiveness of it," says Yvonne Tester, who with partner Shirley Jones, is here with their chihuahuas Ricky and Coco. "If you win it is a great achievement, such a satisfying feeling. If you lose it's still a fun day out."
That moment before your class is called can be nervy. Smiles tend to turn stony-faced as the handlers check out their competition.
Once in the ring, they're at the mercy of judges. With the simple gesture of an outstretched arm, those arbiters will determine whether those hours of preparation are ribbon-worthy or not.
If there is grizzling, it is not immediately obvious. You might see a few shoulders slump and the odd disappointed frown, but no histrionics.
"The vast majority of dog people accept the judge's opinion and decision," Banks says. "Some days the dog just feels he or she doesn't want to do it and it doesn't perform.
"They have off days, like we all do."
It's a late Sunday midwinter afternoon. The lights have blow in one corner of the hall and the watery sunlight outside adds to an end-of-days feel.
Some owners have already cleared out, taking their immaculately groomed dogs home in vehicles modified for purpose.
They, like the others who remain to claim the last few ribbons, cling on to the one essential truth of dog showing.
It is a quote that was heard on a loop over the course of the weekend by any number of proud owners.
"At the end of the day, we all take the best dog home."
It's a simple mantra that even those who covet the chow chow can cling on to.