It's an unexpectedly lovely glimmer amid a sea of horrific news - people are coming out online for the first time using the hashtag #gaysbreaktheinternet in the wake of the Orlando shooting.
The terror attack on Pulse nightclub in Orlando that left 50 dead and 53 injured is the deadliest shooting in US history after gunman Omar Mateen opened fire on the young crowd.
However the tragic events have prompted an outpouring of love and support for the victims and gay community, with people turning up to donate blood in their droves and major cities lighting up landmarks in red, white and blue or colours of the rainbow flag.
On a personal level, many Twitter users have been emboldened to reveal their sexuality for the first time. Others have simply used the hashtag #gaysbreaktheinternet to express their support for the gay community in a wave of emotion that is trending around the world.
#gaysbreaktheinternet violence will not silence us to share our love?????????? pic.twitter.com/nMtnvvgH26

— jack (@jack_awf) June 13, 2016
no shame in my game n if you care you a lame #gaysbreaktheinternet ?? pic.twitter.com/6CVOexsZ0I

— Bailey Burk (@baileyburk14) June 13, 2016
is it too late to join the party? #gaysbreaktheinternet pic.twitter.com/GnMeilRxQS

— miruna (@fIoralfadjng) June 13, 2016
My palms are sweaty and I'm so scared and my heart is racing but hello I am here #GaysBreakTheInternet pic.twitter.com/Jajc8lSnQ1

— gracie (@Gracehartman_11) June 13, 2016
because after today i want to properly come out.

i'm gay and we all deserve a life #GaysBreakTheInternet pic.twitter.com/0lKSp8ZGnA

— bay (@zlvor) June 13, 2016
The outpouring of love comes as those who were in the club at the time have spoken of their terror at the shooting in which people began to drop to the floor.
Mobile phone footage from inside the scene captures the sound of a gun going off.
Eddie Justice, who was in the club at the time texted his mum from being trapped inside the bathroom to tell her he loved her. He was later killed along with 49 others including the gunman in a day that will be forever remembered as America's deadliest shooting.
Emotional tributes from world leaders have been flooding in following the attack.
President Obama had to deliver a speech following a shooting for the 18th time and used the event to remind Americans about the need for gun control in an inevitable debate that occurs every time there is a mass tragedy in the country.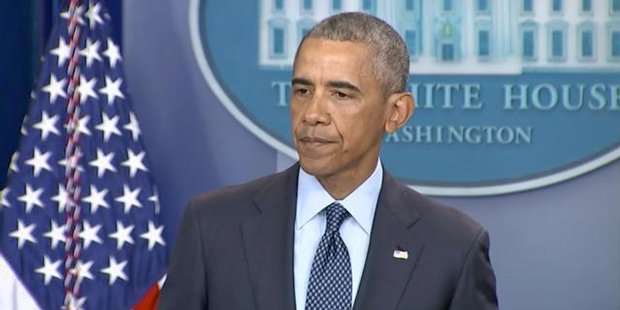 "The shooter was apparently armed with a handgun and a powerful assault rifle. This massacre is therefore a further reminder of how easy it is for someone to get their hands on a weapon that lets them shoot people in a school, or in a house of worship, or a movie theatre, or in a nightclub," he said.
"We have to decide if that's the kind of country we want to be. And to actively do nothing is a decision as well."