Feeling adventurous? stride out with a classic rule-breaker.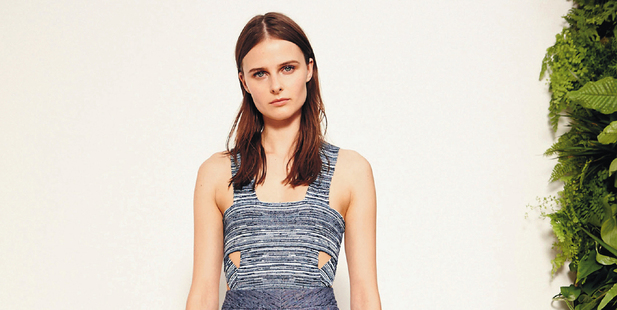 The problem with culottes is that they're not the type of garment that's inviting to anyone under 5"7. However, several local designers have looked at re-interpreting the polarising wardrobe outsider without too much trepidation. It's a brave challenge, and although generally considered a hard look to pull off, several new season culotte shapes and styles do most of the work for you.
Evolving from its Victorian practicality (culottes allowed women to sit astride a man's saddle while horseback riding, rather than riding side-saddle), the culotte options on offer this season echo that modern, no fuss, clean-cut way of dressing that works with the current mood.
The boy-meets-girl masculine vibe is the safest way to work culottes, but they can work just as well teamed with a pair of heels, an embellished top and clutch for more formal occasions.
Cybele's languid full ¾ pant/culotte style is a sleek alternative to the skirts out there and for shorter culottes, the 'Hakeem' boxer short from Penny Sage is the perfect option for those struggling with longer culotte lengths.
Possibly the most daring culotte option, however, is the emerald silk 'Petra' culotte from Gregory (#3). With it's mid length and wide legs, it's a culotte for those willing to make a bold statement.
1. Cybele culottes, $289. Juliette Hogan lace top, $319. Karen Walker jewellery flower ball pendant, $1179. Senso loafers, $340

2. Blak Luxe culottes, $249. Juliette Hogan shirt, $399. Acne jumper, $339, from Workshop. Sol Sana mules, $210
3. Gregory culotte, $369. Juliette Hogan brocade top, $329. DVF heels, $550, from Runway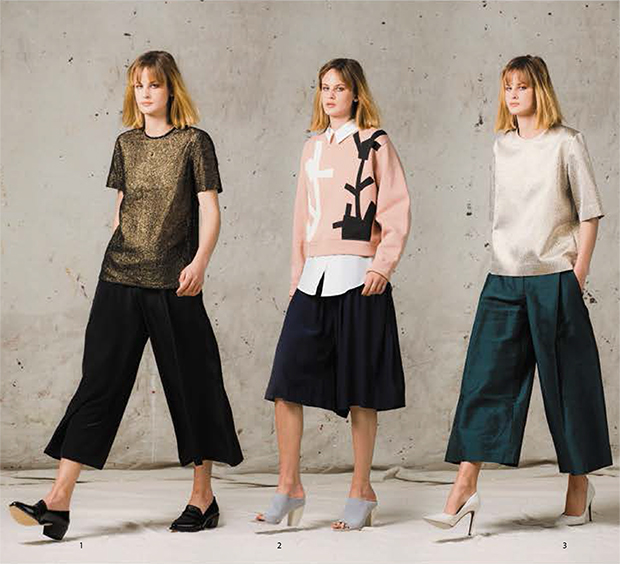 Stockists:
• Blak Luxe
• Gregory
• Juliette Hogan
• Karen Walker
• Runway
• Senso (09) 378 0072
• Sol Sana (09) 378 0072
• Tibi
• Workshop
Stylist: Dan Ahwa
Photographer: Greg Bowker
Hair and make-up: Katie Melody Rogers Model Remy Lloyd from Clyne Models
Stylist's Assistant: Danielle Clausen