Portraits of well-known New Zealanders painted on to skateboards are fetching up to $10,000.
Self-taught "Gripart" artist Ryan Moore has been getting rave reviews for his portraits, which use skateboard deck liners instead of canvas.
Sir Edmund Hillary, Sir Paul Holmes, David Bain and electric fence inventor Bill Gallagher have all graced the grip-tape for skateboards.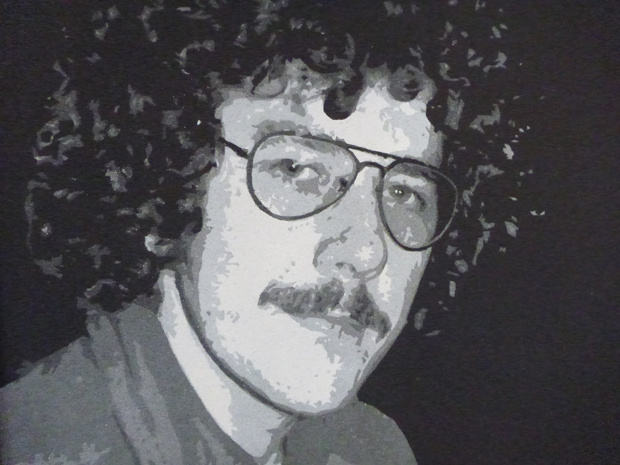 Moore's Sir Paul Holmes.
Gallagher's family paid $10,000 for Moore's painting, presenting it to Gallagher's son Sir William Gallagher at the Gallagher Group's 75th anniversary celebrations.
"I like to see my work go to people who appreciate it, so that was pretty amazing," Moore said.
"I'm also a stay-at-home dad of three under 5, so that money was a nice surprise."
Moore completed his stencil art of Sir Paul Holmes as the former broadcaster was ill with cancer. After Sir Paul's death, the board hung at Moore's Oamaru home until recently when it was bought as a gift for a Holmes fan.
"I like to see it go to others who have a connection," Moore said.
He has also painted international figures such as Michael Jackson, Salvador Dali and Sir David Attenborough, as well as doing portraits of families.
Inspired by British graffiti artist Banksy, Moore uses hand-cut stencils, a single can of white spray paint and different shades of grey in a process that takes several days.
He plans to exhibit his work but has time restraints with his busy family.