A hair stylist from New York is smartening up the city's homeless by giving them haircuts on his day off.
Mark Bustos, 30, usually works at a trendy salon in Manhattan where he deals with glamour models and sexy photo shoots, but he has found a unique way to give back to the city.
Every weekend, he wanders the city's streets to find people who look as though they could do with a haircut and who might otherwise not be able to afford it.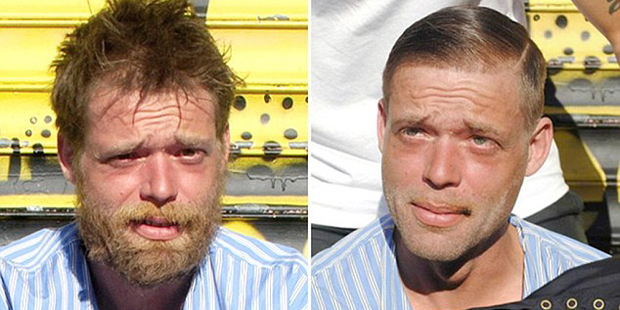 Photo / Devin Masga
Mr Bustos' experience in hair-styling goes back to when he was a teenager. At the age of 14 he was styling out of his parents' garage.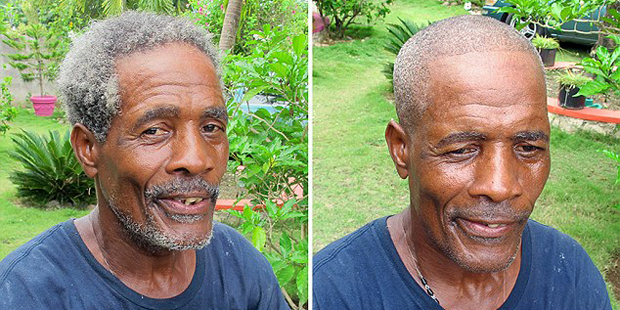 Photo / Devin Masga
His haircuts for the homeless was inspired after taking a trip in May 2012, to his native country of the Philippines where he snipped away on underprivileged kids.
He said the trip gave him the idea and momentum to continue the good deeds back in the States.
"The feeling was so rewarding, I decided to bring the positive energy back to New York City."
He has also done the same for poor people living in Jamaica, Costa Rica and Los Angeles.
"I do believe people with a proper, professional haircut receive more respect than those who do not have a proper haircut," Bustos told Today.
"Having a proper haircut also gives the recipient much more confidence."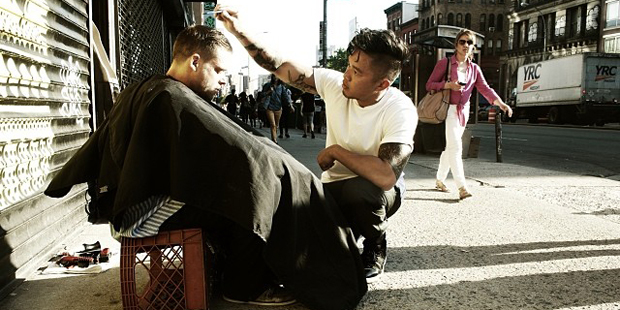 Photo / Devin Masga
His friend and professional photographer Devin Masga takes photos of his work and posts them to an Instagram account.
The transformations are often incredible.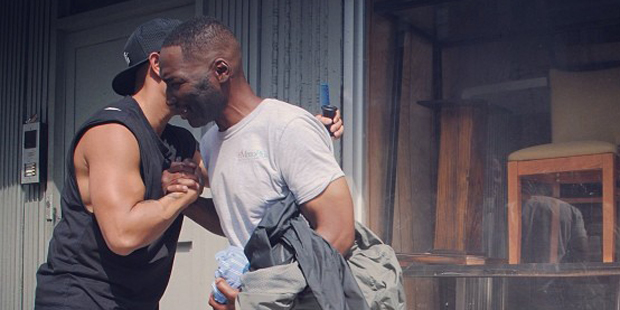 Photo / Devin Masga
"I've decided to have photos taken in an attempt to inspire others to do great things for fellow human beings," he said.
Bustos explained that he does his services in open spaces not for people to see him, but for others to be inspired to do a good deed to the needy.
"Even a simple smile can go a long way," he added.
- Daily Mail