Look sharp in graphic black and white.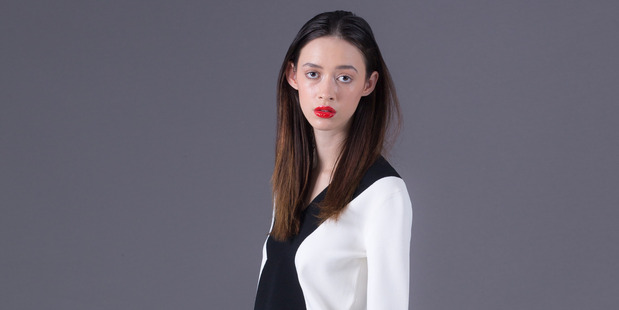 Despite the bright blocks and pastel hues arriving with the first spring deliveries, there's no denying the power coupling of classic black and white. That yin-yang combination works better this season, with sharper prints. Even the fabrics are more luxe.
After a season of subdued tones, a natural attraction to new season brights is an opportunity to explore colour for the season ahead. However, for days that require a no-brainer look, the power of a black and white ensemble is foolproof. In a time when nonchalance and "norm core" has become the prevailing mood of dress, that graphic palette cleanser provided by crisp black and white is the perfect way to channel modern simplicity.
Gallery: Check out our favourite looks: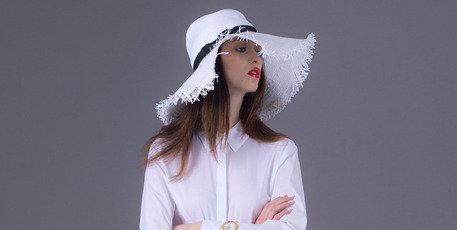 Classic staples such as a white shirt or a pair of black dinner pants are the perfect starting point for minimalist monochrome.
For something less austere, look to the graphic black and white "fighting angels" and "broken heart" prints from Karen Walker. The "Lobbie" skivvy dress in the "broken heart" print, (#5) for example, is the perfect trans-seasonal piece that highlights the label's signature subversiveness and the idea that black and white doesn't always have to look so serious. Just add red lipstick.
1. Alexander Wang top, $839, from Workshop. Gregory skirt, $449. Mimco heels, $199.
2. Salasai top, $345. Acne skirt, $569, from Workshop. Chaos & Harmony loafers, $329. Karen Walker clutch, $220.
3. 3.1 Phillip Lim dress, $1100, from Adorno. Skin mules, $200.
4. Helen Cherry shirt, $289. Gregory skirt, $429. Ruby hat, $89 (available for pre-order). Versus by Versace watch, $559, from Walker & Hall. Isabella Anselmi heels, $209.90, from Overland.
5. Karen Walker skivvy dress, $295.00 and scarf, $95. Giorgio Armani sunglasses, $600, from Sunglass Hut. Topshop boots, $125, from The Department Store.
Stockists
• Adorno (09) 378 4333
• Chaos & Harmony
• Gregory
• Helen Cherry
• Karen Walker
• Mimco
• Overland
• Ruby
• Salasai
• Skin (09) 368 1981
• Sunglass Hut 0800 607 895
• The Department Store (09) 489 4202
• Walker & Hall (09) 845 8590
• Workshop
Stylist: Dan Ahwa
Photographer: Greg Bowker
Hair and makeup: Katie Melody-Rogers using M.A.C Cosmetics
Model: Raina Masters from Clyne