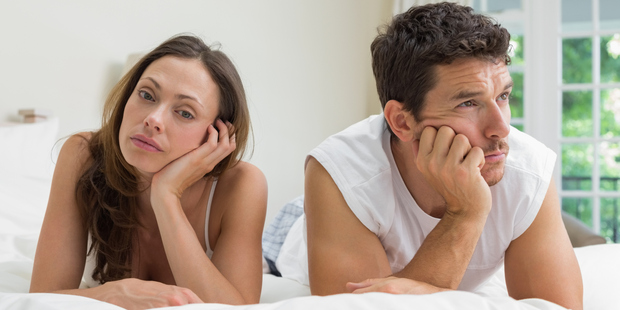 I sprained my wrist two days before Mother's Day. In the middle of a show-jumping lesson, I lost my balance over a jump and my right hand came down heavily on my horse's neck as we landed. I had to stop and wait for a couple of minutes for the pain to subside. Two hours later I was at the physiotherapist where a compression injury was diagnosed.
My daughter noticed the 10cm wide band of plaster around my wrist as soon as she arrived home from school. Later that evening in our local bistro I expected my husband to similarly remark upon my injury. I sat opposite him eating and drinking for over an hour but he didn't clock the flesh-coloured bandage or the swollen hand that was protruding from it. He remained oblivious even when I awkwardly used a knife and fork to cut the last slice of New York pizza in half.
Now, I never set out to deliberately deprive him of information about my day. But once a certain amount of time passes, I start wondering how long I can spin this out for.
Over a quiet weekend it becomes some sort of game, a cheap form of entertainment.
Other people had no trouble spotting my sore wrist. The nurse who administered my daughter's vaccinations that afternoon asked about it right away. So did a ten-year-old riding friend we saw on Sunday. How could my husband not notice? We were together for virtually the whole weekend.
Most of Friday and Saturday night were spent in front of the television. For 30-minutes both evenings I sat with a bag of frozen certified organic blueberries (the frozen peas were already open) on my wrist. We chatted from time to time quite normally and at one stage he presented me with a cup of chamomile tea yet failed to mention my wrist.
For the entire weekend I needed help with tasks that required significant wrist-twisting.
My husband came to the rescue with opening cans, clipping up horse-leads and doing up buckles. The fact that I had to turn on our truck ignition by stretching my left hand around the steering column to the right-hand side should have been another giveaway yet my injury remained undetected.
I'm tempted to say this inability to notice what is right in front of you is a guy thing but I've been guilty of similar blindness. On a busy week night - after dinner is made, eaten and tidied away, piano practised, homework supervised, emails sent, words written and some candies have been crushed - it can easily be a few hours before I properly look at my other half. "Nice haircut," I've been known to say at about 10pm when his visit to the hairdressers was hours before.
Familiarity, they say, breeds contempt. Does it also breed complacency? When couples have been together for close to twenty-four years, perhaps it's natural that trifling physical details no longer register. Or perhaps old-age is slowly creeping up on us. My husband's eyesight has never been perfect.
Our daughter, who was in on the subterfuge, reckoned it would take bright blue bandaging rather than subtle flesh-tones to make him notice. She might be right. He's not the most observant person. He didn't notice that 2010 was my year of pescetarianism. Mind you, with the wrist injury I started wondering if he was messing with my mind. Perhaps he had seen it but wasn't saying anything. Was the joke now on me?
On Mother's Day there was further evidence of his inability to see what was in plain sight.
This year he'd been delegated the task of buying a gift for me on our daughter's behalf.
He bought three books but they only presented me with two of them because when he showed our daughter the third one (Black Moon by Kenneth Calhoun) she told him that I'd just finished reading this book and, in fact, he'd carried this very novel out to our garage (to await transportation to our school's charity shed) only two days earlier. Of course, rather than see it as a symptom of inattention you could instead interpret this as a sign that he is totally in tune with my taste in reading material.
So how long did it take him to register the wrist problem that most people commented on immediately? The answer is: fifty-two hours and seven minutes. That's right: during our third consecutive high-octane night of television and chamomile, I put the frozen blueberries on my wrist fully expecting to get away with it for a third time. But at precisely 9.07pm while watching Broadchurch he saw first the berries and then the plaster. "What's happened to you?" he asked belatedly, before vacillating between seeing the funny side and wishing we wouldn't gang up on him so much.
How observant is your other half? Do you think we stop looking at our partners properly or are some people simply more (or less) observant than others?