They are arguably the UK's most high-profile showbiz couple - and they've managed to withstand the pressures of the paparazzi and family life to celebrate 15 years of marriage.
Victoria was the slinky Spice Girl in the black catsuit who David, a Premier League footballer, pursued relentlessly until the two married on July 4, 1999.
The couple have since moved countries several times and had four children; sons Brooklyn, Romeo and Cruz and daughter Harper Seven.
To celebrate the milestone, fashion website handbag.com have compiled the couple's most gushing quotes:
The secret to a happy marriage?
David revealed the secret to making a marriage work back in 2009, "You have to have fun together. We've got three beautiful children together which our whole time is making them happy and making sure they're healthy and good so most of our time is spent on them. But we have to also spend time together as a couple and that's always important." (
People.com
)
On being stronger together
"I wouldn't be where I am without David. He gives me the security and encouragement to do what I do...I do the same for him." (Vogue)
David on loving Posh for who she is
"I like Victoria for herself...I'd like her if she worked in Tesco." (The Guardian)
Victoria on being matchy-matchy
"He's got more personality than people think and he's very deep and spiritual. He always knows how to dress, that was part of his appeal originally. We've got matching dogs, matching watches, similar wardrobes, matching Jags. I know it's tacky, but it makes me laugh." (Guardian.co.uk)
Victoria on balancing career & family
"I know I would sacrifice anything for my boys, including my career, even though I also know that they would never ask me to." (VB's autobiography)
David on being romantic
"If you love someone, you want to treat them, surprise them, remind them how you feel, whether that means a weekend away somewhere, or a bowl of fruit in the morning laid out in the shape of a heart. I know Victoria thinks I'm romantic like that." (David's autobiography)
David on being together forever
"People can say what they like. But me and Victoria will always stay together as husband and wife...We'll always stick together." (Daily Mail)
Gallery: David and Victoria Beckham through the years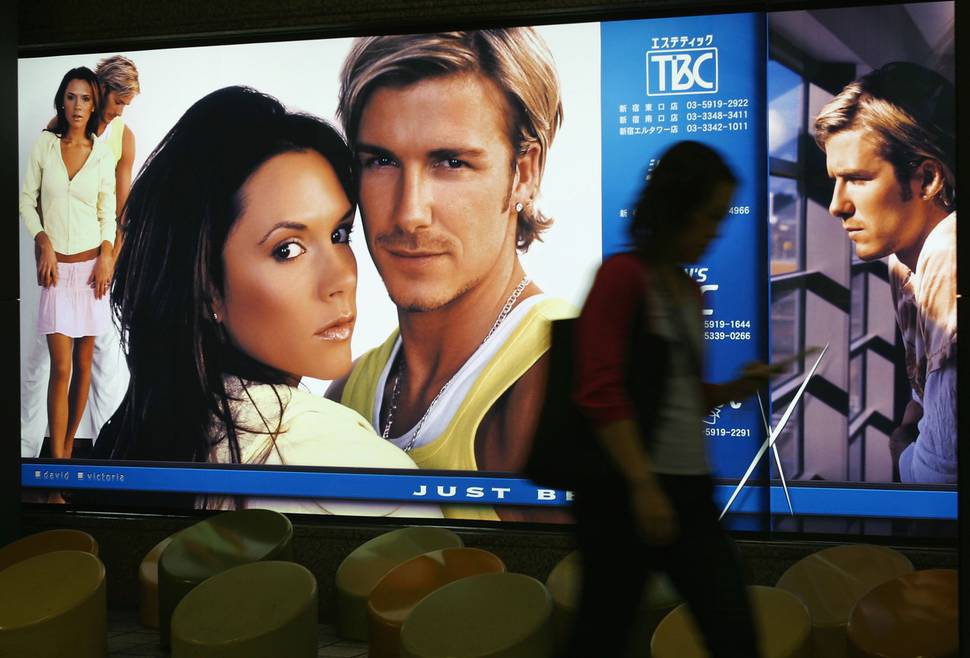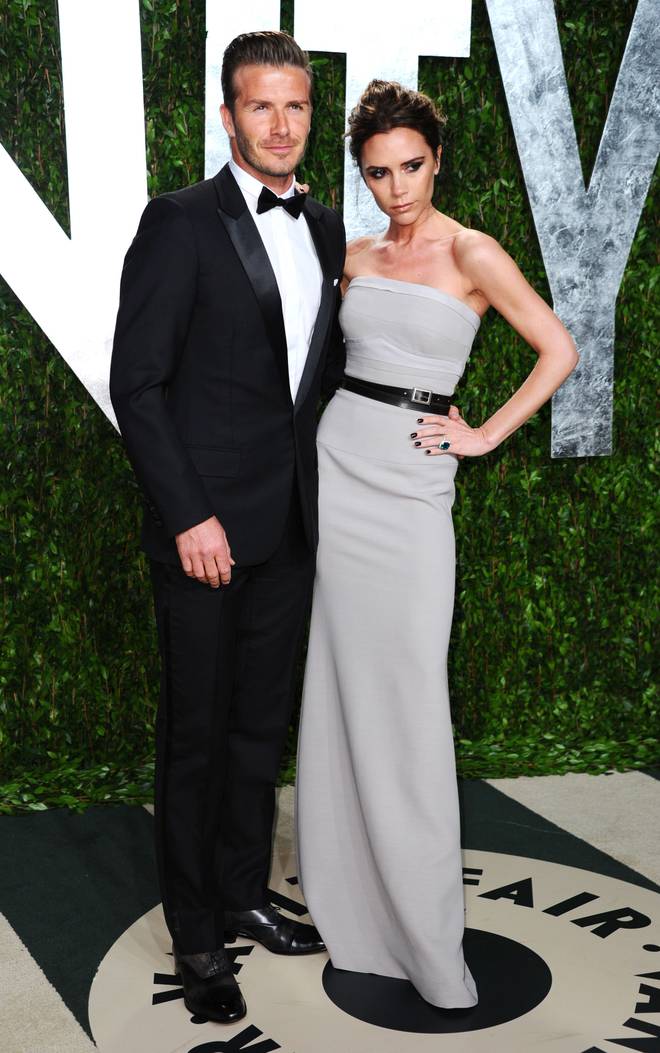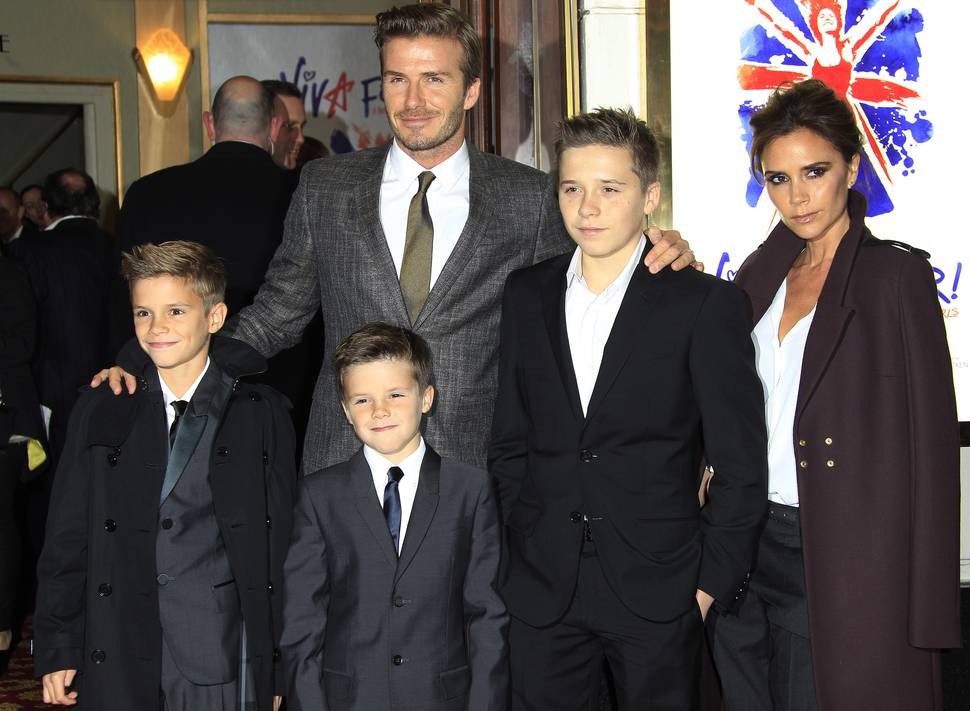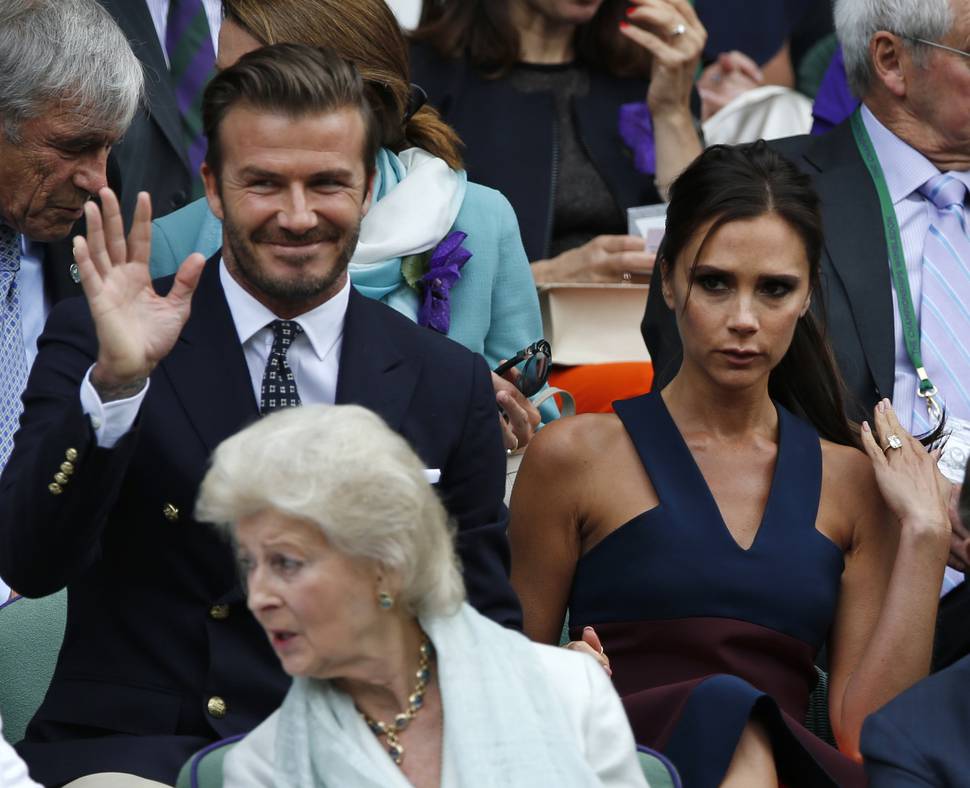 - Daily Mail, www.nzherald.co.nz