A utilitarian staple gets a makeover. No scooter required.
Is fashion art? The question has polarised opinions over the years and continues this season. From Prada's mural art motifs to the giant painterly brushstroke prints at Celine, spring 2014 looked heavily to the modern arts.
Even Karl Lagerfeld's signature tongue-and-cheek approach to Chanel saw the Grand Palais in Paris transform into a Chanel art gallery, forming the backdrop to a collection that highlighted a pop art colour palette even Jeff Koons would be proud of.
While art-loving designers will no doubt be soaking in further art inspiration from forthcoming art fairs such as the Frieze Art Fair in London or Art Basel, it's a fashion story that never runs out of mileage.
That contemporary art print story will continue to gain traction here next season, but for now more subtle variations of the trend are available as they segue into next seasons more daring options, working well with tailored separates.
Strongly influenced by music and books, Kate Sylvester is also known for artistic references, with the exclusive "Spirograph" abstract print from diffusion line, Sylvester, the perfect example of a transeasonal art print. As the designer celebrates 21 years in business this year, who can forget her "Art Groupie" collection from winter 2008?

Taking a cue from surrealist art, the collection had a subversive kick that had the right amount of attitude required for wearing such prints with convincing aplomb. Even though those art prints have evolved since then, that same eccentric spirit still applies.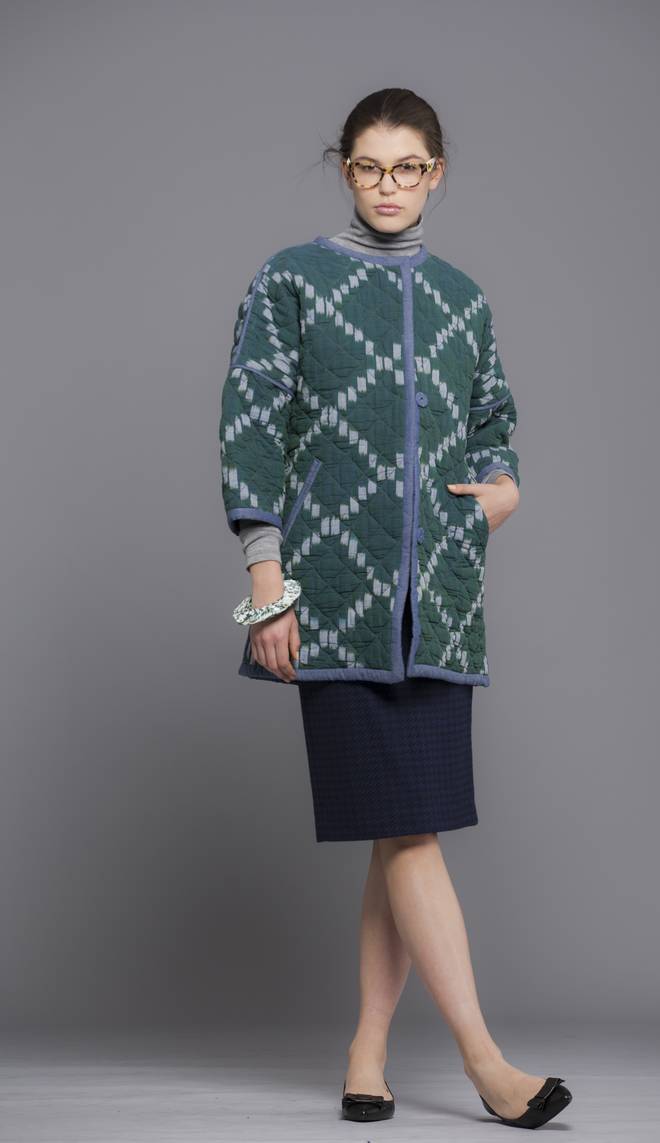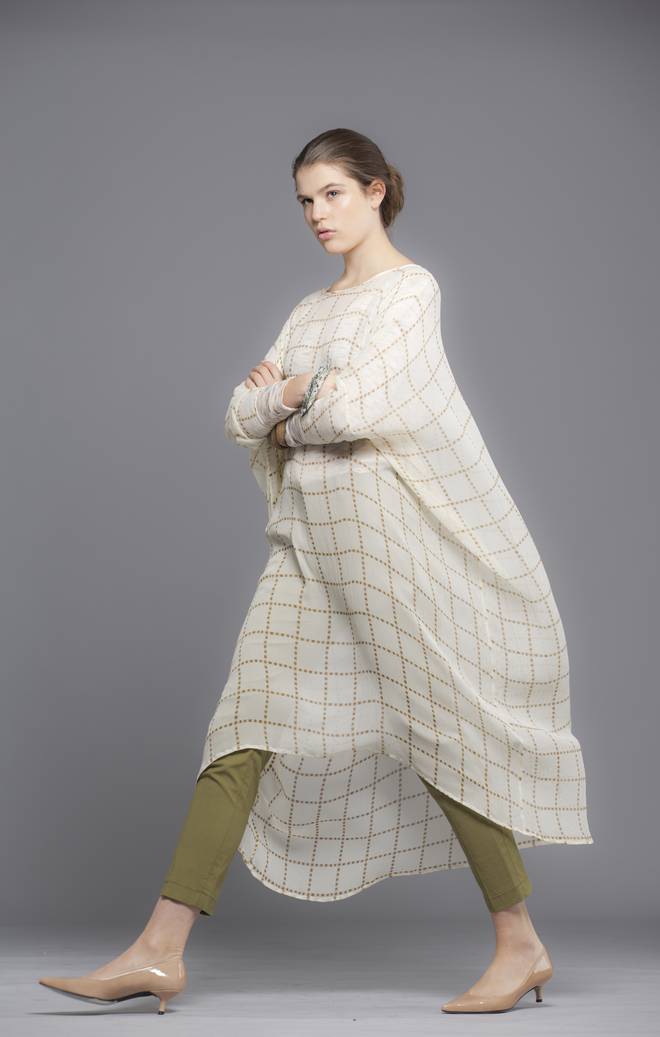 1.
Isabel Marant sweater, $339, from Workshop. Ingrid Starnes skirt, $299. Joanna Campbell necklace, $5335, from Fingers. Stuart Weitzman heels, $520, from Scarpa. Kandya "Jason" chair from the 1950s, $1000, from Mr. Biggelsworthy.
2. Helen Cherry dress, $629. Warwick Freeman cuff, $4500, from Fingers. Stella McCartney loafers, $990, from Runway.
3. Kate Sylvester skivvy, $195. Gorman quilted jacket, $379. Helen Cherry skirt, $359. Number One Shoes flats, $70. Prada opticals, $539, from OPSM. Mandy Flood bangle, $620, from Fingers.
4. Workshop shirt, $329. Kate Sylvester dress, $445. Stuart Weitzman suede boots, $1150, from Runway. Deadly Ponies goat fur handbag, $890. Jess Winchombe leather drop earring, $80 a pair, from Fingers.
5. Miss Crabb dress, $390. Karen Walker pants, $585. Stuart Weitzman kitten heels, $490, from Scarpa.
Stockists
• Buana Satu (09) 307 3282
• Deadly Ponies
• Fingers (09) 373 3974
• Gorman (09) 529 2279
• Helen Cherry (09) 303 3735
• Ingrid Starnes
• Kate Sylvester (09) 307 3282
• Miss Crabb (09) 361 3322
• Mr. Biggelsworthy
• Number One Shoes
• OPSM 0800 444 539
• Ruby
• Runway (09) 522 0808
• Scarpa (09) 520 6127
• The Department Store (09) 489 4202
• Workshop (09) 303 3735
Stylist: Dan Ahwa
Photo: Greg Bowker
Hair and makeup: Katie Melody Rogers using M.A.C Cosmetics
Model: Kendall Tobin from Clyne Model Management
Stylist's assistant: Kama Scretching