Wrap up this winter with a styling trick worth getting out of bed for.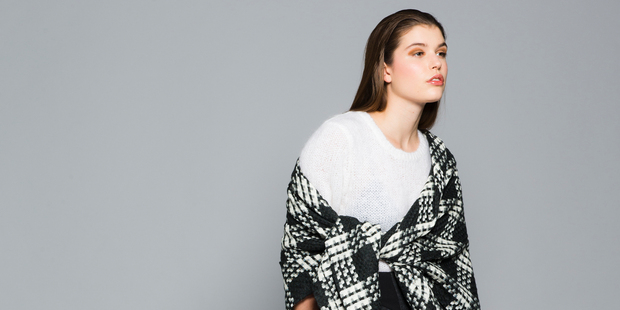 Comfort is king this season, with designers playing with oversized blankets as a fun alternative for keeping warm. Unlike the cape, the blanket is not restrictive around the arms and less likely to make you look like a character out of a Disney fairy tale.
Several international autumn collections highlighted variations - from the Western-style blankets at Chanel to the geometric style blanket shawls at Burberry Prorsum, where models' initials were emblazoned on its blankets and sold online immediately after the show.
For Italian label Etro it was all about referencing its rich Italian heritage and a journey down the Silk Road that dovetailed into a luxurious collection of blanket styles. Models wore oversized striped blankets in a spicy colour palette, as if they had just picked them up from an exotic market along the way.
That feeling of homespun craft has filtered close to home, with a beautiful selection of 100 per cent Stansborough wool blankets from Everyday Needs.
Hand-finished individually, the blankets come in several different colours, including a yellow and green option (#4) that teams well with an oversized jumper and pants in earthy tones.
For something classic, Miss Crabb's grey wool option is the perfect blanket to wear as an oversized scarf, tied around the neck Western-style (#3), working well with a casual T-shirt and pants for the weekend or draped over the shoulders with complementary grey wool or tweed suiting for a fresh addition to workwear dressing.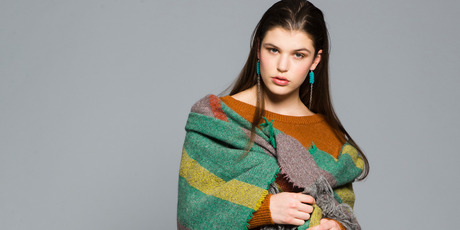 Stockists
• Anne Mardell
• Buana Satu (09) 307 3282
• Everyday Needs
• Fingers (09) 373 3974
• Georgia Alice
• Jacqui E (09) 846 8495
• Kate Sylvester (09) 307 3282
• Miss Crabb (09) 361 3322
• Mr. Biggelsworthy
• Oakley
• Ruby
• Runway (09) 522 0808
• Scarpa (09) 520-6127
• The Department Store (09) 489 4202
• Trelise Cooper
• Vanishing Elephant
Stylist: Dan Ahwa
Photographer: Greg Bowker
Hair and makeup: Katie Melody Rogers using M.A.C Cosmetics
Model: Kendall Tobin from Clyne Model Management
Stylist's assistant: Kama Scretching