Michelin-star chef Josh Emett will be hands-on in your kitchen with his latest venture.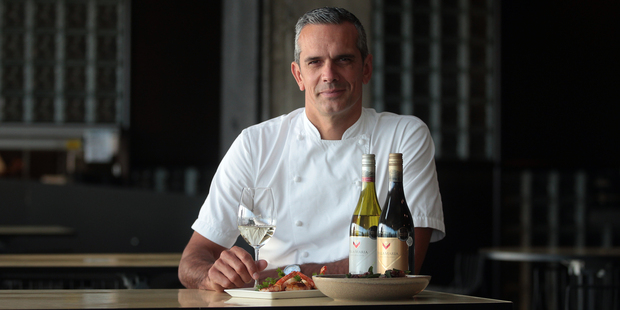 The study of food- and-wine matching is, in the grand scheme of things, a recent phenomenon. In medieval Europe, where wine was often more sanitary than water, natural pairings grew up in local regions between the drop produced and the rustic, peasant food that was put on the table. By the 17th century, the subject was still not one of great debate. Even the elite didn't think much about it.
Although Louis XIV certainly had particular dining habits, the flamboyant monarch of gargantuan appetite wasn't known to angst over whether his French burgundy or fine Champagne was served with shellfish bisque or whole stuffed pheasant. This phenomenon crept into popular culture in the 1980s and became a ritual practised by those who were either genuine oenophiles or wannabe connoisseurs.
Later, we all had a go, citing the mantra "white with fish, red with steak'" but it didn't take long before the winemakers were telling us to toss aside that guidebook. These days, there are food-and-wine matching charts and wheels to consult, online tips and lengthy tomes dedicated to the subject. But who has the time? So, thank heavens for Michelin-star chef Josh Emett.
Master Match is his latest idea - and it's so simple, it's surprising no one has thought of it before. It's a website where a range of award-winning New Zealand wines, from the likes of Villa Maria, Yealands and Soho, are matched to dishes for the home cook. The recipes will change seasonally, as will the wines.
There are two ways of using the Master Match concept. Either browse the website for a recipe and wine match that tickles your fancy then download a shopping list and head to the supermarket to pick up your ingredients. Or, for more spontaneous shoppers, look out for the Master Match gold sticker on bottles on the shelves, then simply scan the QR code into any smartphone to access the suggested recipe match. "We aim to demystify the process of wine and food pairing," says Emett.
Emett has kept the recipes pared-back, too; they're all made with five or six ingredients. He does like to lure his followers along a more adventurous culinary path, though. His favourite match is a Villa Maria Cellar Selection Pinot Noir 2012 served with a whole roasted duck and a sauce that features canned morello cherries. "The sweetness of the cherries goes so well with the spicy, well-rounded flavours in the wine." Serve with creamy mashed potato and stalks of broccolini and you'll be a dinner-party diva in no time.
Should you get stuck with carving that duck you can send Emett a message via Twitter or Facebook and he'll bring a little magic to bear on the problem.
Emett shares some Master Match recipes:
• Roast lamb rump with harissa, tomato and coriander
• Coq au vin
• Pork chop with new potatoes and wholegrain mustard vinaigrette
• Duck with morello cherries
WIN: lunch at Ostro
Living has a chance for one lucky reader to win a lunch for two at Josh Emett's Central Auckland restaurant, Ostro. The winner and their guest will win an incredible Ostro experience, dining on a three-course lunch from Emett's acclaimed menu, which showcases fresh seasonal New Zealand produce, along with matching wines. Emett will visit you at your table to talk about the dishes and ensure you have the ultimate Ostro experience. The lunch will take place late July, on a date to be arranged. Travel to Auckland and accommodation are not included in the prize. To enter, visit winwithheraldonsunday.co.nz and enter the key word Ostro, along with your contact details. Entries close 11.59pm on Wednesday, June 11.