Bring bits of Shorty Street into your home, says Ben Crawford.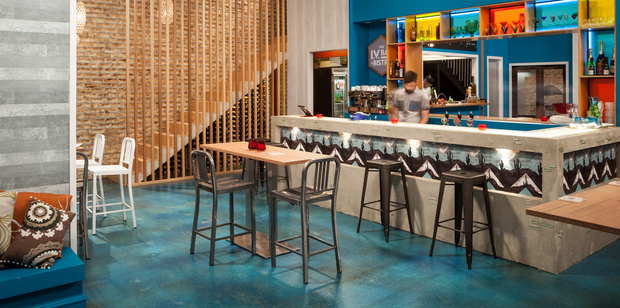 Love it or hate it, Shortland Street has cemented its place firmly on New Zealand's pop culture mantelpiece. If, like me, you were born in the 80s, then you've grown up with the iconic soap and can probably still recall the first episode 22 years ago when those immortal lines were uttered: "You're not in Guatemala now, Dr Ropata."
The novelty of our own homegrown drama quickly wore off for me though. By episode two, if I remember correctly. The lure of rugby, shooting rabbits and helping Dad on the farm was far more appealing to an 11-year-old boy. But it's interesting how Shorty seems to come and go in your life because, by the time I was a university student, it was destination-viewing for our flat. Fast forward another 10 years and I've hardly seen an episode.
It was weirdly familiar, however, to stroll through the set of Shortland Street this week, almost like walking through a house you used to live in, creating a series of weird deja vu moments, from the front door through to reception and ED.
I know what you're thinking and no, I'm not auditioning to be an extra. Instead, I'm here to speak to Nick Williams about designing for television and in particular his recent renovation of the IV Bar & Bistro, the show's largest set.
Williams is Shortland Street's art director, a full-time role that includes designing all the sets and running the art department. The fact there is an entire team devoted to this illustrates the resources required to create our favourite Kiwi drama.
Shooting for 48 weeks of the year, it's a production-intense beast of fast-turnaround TV.
So what inspired the bar's refurbishment? The storyline. The bar was losing money and when a character received her inheritance, she formed a master plan to take over and revitalise the bar. The brief given to Williams? Modernise the IV Bar & Bistro by giving it the essence of Dana, the young female character with the ambitious vision for the business.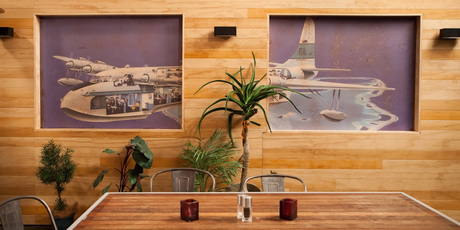 Just like renovating your own home, the two critical factors limiting any of Williams' designs are budget and the space available. To maximise both, the first step in the re-design process began with modelling a basic 3D layout. This allowed the team to virtually walk through the space and select varying camera views to see if the layout would meet the requirements of a working film set and avoid costly oversights before lifting a hammer.
Key to good set design is creating interesting mid-shots that look great on screen. So that requires a lot of detail, depth and texture to be packed into the space, ensuring stimulating scenes for the viewer, devoid of any dead space around the actors.
Being familiar with tight delivery deadlines and all-night DIY, I don't envy the construction process of the new set, a 3½-week build conducted over weekends and nights to fit around filming in the studio during the day. However, the hard work has paid off and Williams and his team have been successful in delivering on the brief.


They have created a modern space that functions beautifully for telly. The bar is sleek and contemporary, full of timber-panelling, cedar balustrades, concrete bench tops and chic furnishings. And on closer inspection, I was surprised at the level of detail added into every element, turning a temporary structure built in a West Auckland studio into a realistic bar and restaurant.
Three principles of set design that can be used at home
1. Terrific texture
Just like a set, texture within a room is crucial in turning the functional into the sublime. Select a variety of cushion fabrics to accessorise your sofa, place a chunky woven rug on the floor or pair timber with tiles in the kitchen.
2. Fill the frame
A set is designed around perfectly filling the camera's frame from a particular angle - a great concept to apply in your own home renovation. Think about the critical views of a room by standing in key positions within your house and make your design selections accordingly.
3. Be adaptable
Because a set is always being put up and packed down, they're built on wheels. Take this thought and try fixing wheels to bookcases or timber screens, creating flexible room dividers that can change the layout of your home in seconds.
• Shortland Street screens 7pm weekdays on TV2.
Follow Life & Style on Twitter and Facebook.