Stack 'em up. Surrender to this season's bold accessory game-changer.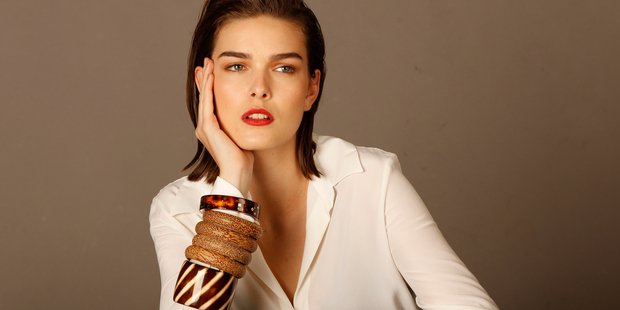 Stacking dramatic bangles over her shirt sleeves was an effective styling trick the late and inimitable Diana Vreeland once practised as a way of reinforcing her hand gestures every time she had something important to say.
As one of the most revered fashion journalists, her art of the stacked bangle was carefully considered, whether it was gold bracelets or exotic silver bangles embellished with turquoise or jade.
Today, stacking bangles continues as a welcome addition to an otherwise simple outfit.
While statement jewellery has never been out of style, this time around the bangle-over-sleeve trick belies a confident approach to dressing that works in both casual and formal situations, doing away with the need for a statement necklace, which can sometimes look overworked and gaudy.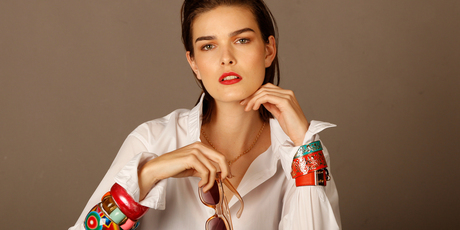 Originating from the Hindi word "bangri", meaning coloured glass bracelet, the bangle has strong roots in Indian and Southeast Asian cultures.
Some of these influences can be found in the exotic selections from specialist jewellery and fashion boutique The Third Eye. From chunky metals to colourful resin bracelets, the eclectic mix of jewellery provides the perfect starting point. Whatever the look, bangles are an appropriate way to display individuality and personality.
The workplace is a good opportunity to try a stack of gold or silver bangles over a crisp white shirt or languid blouse, and for the weekend, try stacking wooden bangles over a soft knit jumper in an earthy tone or a chambray denim shirt for a subtle nod to that organic 70s look.
Follow Life & Style on Twitter and Facebook.