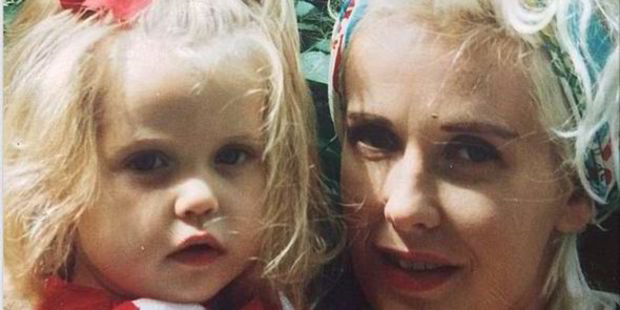 The death of a parent is a profound loss for a family and creates a change, which means huge adjustments for everyone in that family. We have heard in the last month of the tragic death of Peaches Geldof, mother to two very young sons. And we know, too, that as a little girl, Peaches herself lost her own mother. And under similar circumstances.
Even though we know that grief is normal, it does not stop it from being deeply painful and creating terrible emotional suffering. The family is made up of individuals who are all at different stages of life - so the adjustment following the death of a parent will be different for each member of that family. And in turn, the way that each family member deals with their particular grief will impact the way in which all others in the family cope. This is because a family is a system and one change in a system affects each other part of that same system. A domino effect.
How a particular family copes with the loss of a parent will be governed by the ability of the family members to support each other in their grief and on into the future. The acute phase of grief varies from situation to situation and research tells us that there is no "normal" timetable for grieving. For children, it will very much depend on their age and stage and also on the ability of the other parent and members of the wider family to support and comfort them, and to be there for them as they move through their childhood and adolescence.
The relationship between siblings, the culture of the family, and religious beliefs can all also have a significant effect on how grief is experienced.
Research has suggested that the stages of grief fall into five areas which are:
Denial: "This can't be happening to me".
Anger: "Why is this happening? Who is to blame?"
Bargaining: "Make this not happen and in return I will..."
Depression: "I'm too sad to do anything".
Acceptance: "I'm at peace with what has happened".
But it does not follow that the stages are experienced in this order - they come and go and some people do not go through all the stages.
It is of huge importance that help with grief is available - and this can range from family being there for each other, friends, support groups and specialist counselling for adults and for children and for families together - appropriate help may well include all of these.
Because grief does not just have an immediate impact, it is important to understand that many different forms of reaction impacts can - and will - occur for the individual and the whole family. Included in this list is anniversary grief, anxiety about further loss, the inability to let go of the attachment to the lost loved one and pining for the lost parent and even development of the same symptoms that the parent died of.

What was happening emotionally for Peaches Geldof at the time of her death can only be speculation. It seems very likely, however, that unresolved grief at the loss of her mother will have been in the mix.
Complications in grief are there when the grief seems not to be lifting after years, when the grief is held in and becomes immoveable depression, or when there are feelings of guilt and remorse, which won't go away. Sometimes grief can be triggered unexpectedly - for example the joy of a new baby may evoke unexpected and deep sadness about the loss of a parent. Family celebrations and festivals and birthdays can be especially difficult. Mothers Day and Fathers Day are a case in point.
Grief may not feel like sadness but might instead masquerade as anger or despair or exhaustion.
Sometimes it is hard to discern what it is that is triggering the grief - but if the emotion lingers and gets in the path of functioning then it is a sure sign that talking it through with others who understand it is the right way to proceed.
Never confuse grief with weakness - grief is the price of loving and attachment - and losing that huge source of love is causing the pain. There is nothing weak about that reaction. It is normal and very healthy. Understanding what is happening won't lessen the pain but can help with the coping with it.
Being aware of, and understanding, the impact of grief on a family known to you, in your community, school, workplace or club, is part of our wider responsibility for each other. If you know someone who is struggling, let him or her know you care and that they don't have to feel so alone.
* If you or someone you know would like some grief support email here or phone 094181457. Or visit Skylight website here. If you or someone you know is feeling depressed contact Lifeline on 0800 543354. And for kids' support call Kidsline on 0800 543754.