Pastels for autumn? Who would have thought? Sombre tones beware, it's time to lighten up.
When Carven designer Guillaume Henry sent out oversized teddy bear coats in pastel colours for autumn 2013 at Paris Fashion Week, it was obvious the designer was making a new colour proposition for a season so often typified by dark and sombre hues.
The pastel zeitgeist has also extended to hair, from Nicole Ritchie's lavender tresses to the baby pink bob sported by Helen Mirren at this year's Bafta awards. Wes Anderson's new film, The Grand Budapest Hotel, has also been graded with a dream-like pastel palette, showcasing the film director's love of colour and symbolism, particularly with the exterior and interiors of the monumental pastel pink hotel.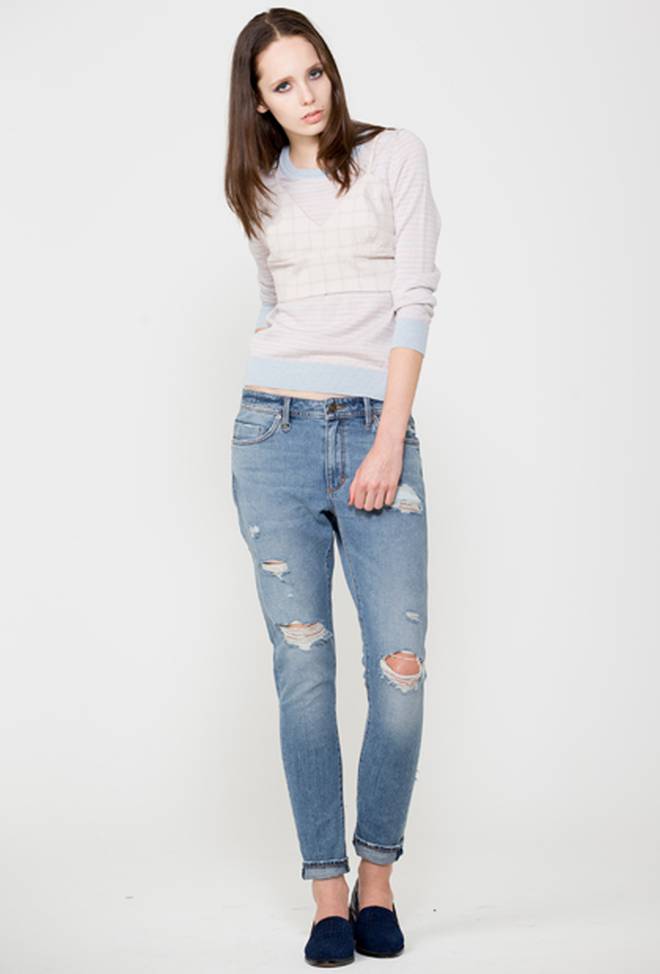 Other designers have also found ways to lighten the mood with sorbet inspired colours, from the iridescent pastel shift dresses at Jil Sander to the lemon day dresses at Burberry Prorsum for spring 2014. At Burberry, it appears in Nottingham lace dresses in pale blue worn with soft mint-green cardigans.

Tailored pieces in pastel provide a less saccharine mood, and for those a little more adventurous, try pairing a pastel top with this season's myriad earthy tones, such as brown or khaki-green for a fresh and unexpected take on colour blocking.
Keeping things delicate and soft is the trick to keeping this colour palette fresh, so look to pastel hues in equally delicate fabrics such as silk and cashmere. The lavender "Desert coat" (#1) from Penny Sage for example, is made from sand washed silk and comes with a matching belt, the perfect piece to wear over soft knits or lace-trimmed camisoles.
Stockists
• Adidas
• Boohoo
• Chaos & Harmony
• Edt. by Glassons
• Georgia Alice
• Gregory
• Karen Walker
• Liam
• Louis Vuitton (09) 358 0422
• Mi Piaci
• Mooi
• Muse (09) 520 2911
• Penny Sage
• Skin (09) 368 1981
• Swarovski
Stylist: Dan Ahwa
Photographer: Greg Bowker
Hair and makeup: Katie Melody Rogers using M.A.C Cosmetics
Model: Oliwia Lukasik from Clyne
Stylist's assistant: Danielle Clausen