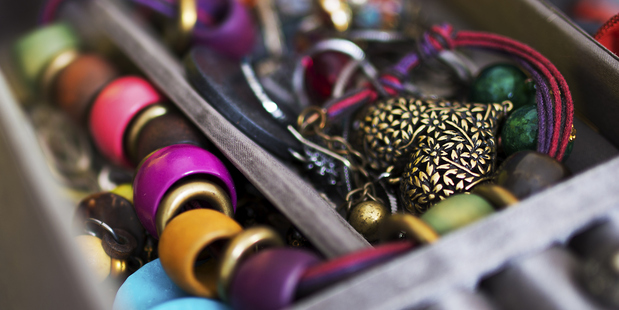 Want to be dazzled by an unimaginable range of crafts? Then visit Etsy.com for a jaw-dropping experience. It has more than 25 million items for sale.
I went looking for Frida Kahlo-esqe style handbags and wallets and found no less than 13 sellers on Etsy.
This website is also a great place to buy New Zealand crafts from sellers such as OneDaysGraceNZ, which offers rosary beads and other jewellery.
The search at Etsy.com/localsearch can be used to locate Kiwi craftspeople,or gifts from far flung corners of the globe. At HandmadeNadinaN store, you can buy a crocheted doll for $26.93 plus $18.36 postage from Astana in Kazakhstan.
Obscure and beautiful gifts and decorative items are Etsy's forte. If your kids are into Teen Wolf, you'll find 730 items such as hand-stamped bracelets and basketball shirts. Or Minecraft fans have 2,800 items to choose from.
Etsy.com/trending showcases the most popular items on Etsy. This week I found a knitting pattern for a Glamour Girl hot pink lingerie set or, if you prefer, vintage spool thread photography.
To find the biggest sellers from New Zealand, visit Craftcount.com.
Etsy isn't the only craft marketplace online. Felt.co.nz is incredibly popular and has many reasonably priced items.

Deals
• Felt.co.nz: Modern retro bedside tables (Item #193200), $110 plus shipping.
• Etsy: Vegemite jar nightlights, $25 plus $7.90 postage, from FireflyCollective.
• Etsy: Felt birthday crowns, $15-$26 plus $5 postage, from FeltLikeCelebrating.