My boyfriend and I have been together for a couple of years now. When we first got together we had a great love life, but things have started to dry up. He tells me he's tired and it's normal for us to have less sex, but he doesn't even want to hold my hand anymore. He tells me he loves me and still finds me attractive, but his lack of interest makes me feel unpretty and unloved. Is this normal? How important is touching and how can I make him want me?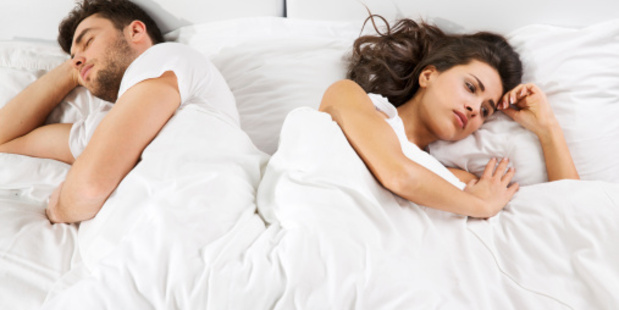 This is a very common problem that can crop up between couples after a year or two has gone by. The first flush of the honeymoon period has passed, and although you obviously still love each other, there are signs that you might both need to check in to have a talk about the quality of your relationship. We look after the maintenance of our cars and property-and yet we often assume our relationship will care for itself.
It is important that you can talk to your boyfriend about the lack of physical contact and how this is making you feel, but not in an accusatory way. Try using the"I" word and own your own feelings. Let him know that you love him and that you miss cuddling and closeness. Find out a bit more about how he is feeling.
Research tells us that low libido in men can have a number of diverse causes.
Got a broken heart, relationship niggle, infuriating family member, or anything in between? Email your questions here and check back next Friday to hear Jill's wisdom.
Sometimes men find it particularly hard to admit they are feeling anxious or depressed. These feelings can have a big impact on libido. Is your boyfriend under particular stresses that perhaps he's not talking about? Is he feeling inadequate in some way? Are there some underlying and unexpressed resentments going on in the relationship ? Perhaps he is genuinely exhausted by the demands of his work life. Is he on a medication or using a combination of drugs and alcohol which are impacting his interest in sex?
I am not suggesting that you have to play detective, but you can certainly gently raise these topics in a way which assures him that you love him and want to know how he is. Unless the situation is assessed, assumptions can lead to wrong conclusions, such as feeling unloved, as you say.
Let your boyfriend know that you feel very attracted to him and that you want more time to cuddle and talk. Let him know how sexy you feel when he pays you attention. See if you can both agree to making a time each week when you get rid of screens and distractions, and just hang out.
Touching and massage, cuddling on the sofa, sharing a bath, all without the assumption of intercourse, may be some gentle stepping stones back to a sexual intimacy. Let him know that you will support his efforts to find out what is happening to his sexual interest in you.
If your efforts to express your concern and support to your boyfriend don't work, remember that you do have options, namely taking your boyfriend to a third party trained in relationship obstacles. Talking about sex and affection can feel awkward and loaded, so this often a more even ground to do it on. Either way, remember: your needs are important too and it is unwise to push them aside.
* For personal assistance from Jill Goldson visit The Family Matters website here.
- www.nzherald.co.nz