Danielle Wright learns the rules of the fastest games in town.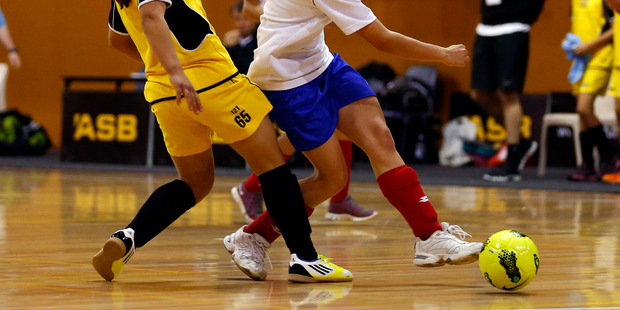 Sick of standing on the sidelines? Get your kids interested in the newest, fastest sports in town. Many have come up from the streets, born out of necessity either from lack of space or lack of time, but they're also about increasing the entertainment for spectators and honing the skills of players. Here's our round-up:
3x3 Basketball
Played with one hoop on half a basketball court, 3x3 basketball is a modified version of the traditional game with just three players on each side. It came from street ball, which has been played for half a century in inner-city parks and playgrounds throughout America.
"It's part of the American culture," says former Tall Black Chris Simpson, Basketball NZ's commercial director.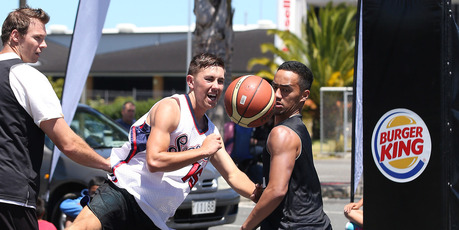 "There's also a massive groundswell for basketball here in New Zealand - it's the second-largest participation sport in the world behind football and truly a global sport; 3x3 basketball gives New Zealand a chance to punch above our weight in the sport because coaches only need to find four great players.
"Smaller countries can be international contenders ... We can take on the basketball superpowers in this shortened version of the game," he says.
"The sport really has no boundaries. You can be playing at all ages, across both genders and it's highly accessible.
"If you want to go into traditional basketball later, you'll also have improved your skills because you'll have had the ball in your hand more." To see if the sport is for you or your child, just grab a few friends and give it a go. There's no need to book a court and it's not expensive or structured.
For a spectator sport, watch the Burger King 3x3 Tour that runs around the country until March 29, when there will be a final event at Auckland's Aotea Square. Details at basketball.org.nz
Fast5 Netball
In an attempt to get more television viewers and sponsorships, the International Federation of Netball Associations created a faster version of netball, now known as Fast5. There are two fewer players than in conventional netball and each quarter lasts just six minutes instead of 15.
Rolling substitutions mean no stopping play and a quicker game.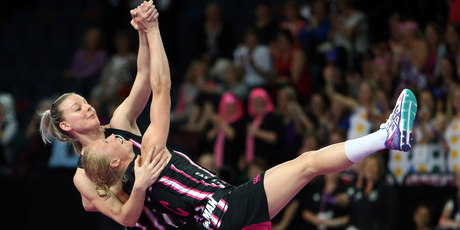 "It's pretty exciting," says Janine Southby, coach of the 2013 Fast5 Ferns. "The game can change so quickly and it levels the teams more because it's a short game. If you have a fast scoring spree you can catch up whether No1 or No6 in the world." "There's also more Brazil has 38 million football players, 30 million of whom play Futsal. In Italy three million play the indoor game. space for the players, who need to be really fit," says Southby. "They need a similar skillset to normal netball but also need the ability to multi-task because positions grow a bit - goal attack might need to be wing attack as well."
"For the Ferns it was a great way to finish a long year and the players had fun coming up with a fresh approach," says Southby. "There's definitely a place for Fast5 within the sport."
Details at nz.sports.yahoo.com
Futsal
Any parent who has shivered through winter soccer games early each Saturday morning - if you're not rained out and left with disappointed players - will welcome Futsal, a form of football usually played indoors on a basketball court. It uses a smaller ball with 40 per cent less bounce, making it easier to control and suitable for a smaller playing area.
"It started in a YMCA gym in Uruguay in 1934 during a particularly rainy training season, says Dave Payne, Futsal development manager for NZ Football.
The Uruguay coach, who later invented the first Futsal ball, took the training indoors and removed some air from the soccer ball to stop it being so bouncy.
Payne says that these days Brazil has 38 million registered football players, 30 million of whom play Futsal. In Italy three million out of four million football players play the indoor game.
"It's hard to play on a full-size pitch in those countries," Payne says.
"In Japan they have football fields on top of apartment buildings so it's about utilising the space you've got. Futsal is ideal for the modern world."
Payne says he's the perfect example of someone without the time to play a full game of soccer on a Saturday morning.
"I have three children and I work," says Payne.
"A 30 to 40-minute Futsal game played during the week at one venue is a good form of football for those of us living in a time-restrained society." He says the most surprising thing about Futsal is how easy it is to play. "It's easier to receive and pass and because the ball is heavier it encourages short passes. There's also a rolling substitution so it's impossible to get left out."
"Skills are picked up very quickly, which transfers to the outdoor game.
"We started it here in 2009 and went from zero to 30,000 players in just four years.
"It has it's own world cup every four years and is the fastest growing indoor sport in the world."
To find a club, visit nzffutsal.co.nz
T20 Cricket
Whenever I mention cricket classes to mums they all say the same thing: "I don't want to spend the whole day waiting around."
Fortunately for family harmony, there is now a shorter game of cricket. The 20-overs-a-side version was developed for the entertainment factor with an inaugural match in 2005 between Australia and New Zealand at Eden Park.
"It's action-packed," says Anthony Bowler, coach of the Ellerslie cricket club. "It's a version of cricket for people who don't have time to sit through the longer game. T20 takes only about three hours and there are bigger hits and more sixes - and definitely less sunburn."
Most school cricket is now T20 and it's said to have opened up the game to greater skills in terms of innovation batters show with their shots.
"I think it's an improved version of the game," says Bowler.
"If you're used to traditional cricket, T20 will fly by - it's so fast and action packed.
"It has also improved the standard and action in longer-format cricket games, so it's been a good thing for cricket."
NRL Nines
NRL Nines is played with, you guessed it, nine players. However, with 16 in the team and unlimited substitutions, the game is fast-paced and proving to be a huge hit with fans. The tournament next weekend will be the biggest rugby league event in New Zealand's history.
Promoter Dean Lonergan had the idea for a tournament at a meeting in Australia after seeing a poster of Benji Marshall holding aloft a Sevens trophy. It spurred him on to do something similar for rugby league.
What's the game like? According to Gordon Gibbons, football operations manager for Auckland Rugby League, it's "very, very exciting".
"There are more gaps to attack. The big thing is selecting the right balance between big fellas and fast fellas," says Gibbons. "It's a huge coaching challenge."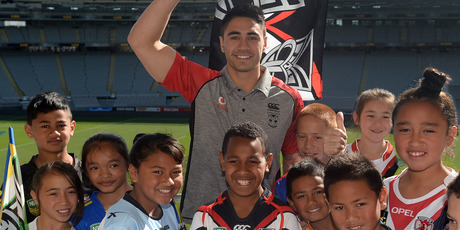 "The players have the room to show what they're capable of and they need mental commitment, too - there's only 9 minutes for each half," says Gibbons, admitting that 9 minutes can be quite long when you're sprinting around the field. "The public will be amazed at what players are capable of - crikey, it's good."
He tells me Auckland Rugby League wants to attract more kids to the sport and is using the event as an introduction.
The NRL teams have booked in their superstar players to head out to local clubs before the tournament, demonstrating skills drills, mixing and mingling with fans, and signing autographs.
"Local clubs are abuzz with the opportunity," says Gibbons. "It's not just about the league club but also encompassing the whole community."
To kick off the tournament there's a team welcome in Aotea Square on Friday, featuring all 16 NRL teams competing in the inaugural Dick Smith NRL Auckland Nines tournament, with giveaways and entertainment.
Nine times the fun
Team welcome: Head down to Aotea Square to meet the stars of all 16 teams in the inaugural Dick Smith NRL Auckland Nines tournament. There are competitions, giveaways and live performances from Auckland-based dance group The Royal Family (2013 World Hip-Hop dance champions) - from 12.15pm to 2.30pm on Friday, February 14.
Club visits: On Wednesday and Thursdays, NRL visits to local Auckland rugby league clubs are open to the public. See the schedule in the news section at nrlnines.com
Game days: Atmosphere inside the 48,000-capacity Eden Park stadium will be unmatched, with 31 action-packed games over just one weekend. The 16 NRL clubs are bringing more than 256 star players. To get you into festival mood, from 11am to 3pm there'll be entertainment - drummers, jugglers, stilt-walkers, V8s, bands and more - around the Kingsland Rail Station and Eden Park through to Dominion Rd.
There is free public transport for all ticketholders on special event buses or trains (see maxx.co.nz).
Game days are Saturday and Sunday, February 15-16. Gates open at 10.30am, the main event kicks off at 12.35pm (Saturday) and noon (Sunday). Final starts on Sunday at 7.30pm. See nrlnines.com, aucklandnz.com, and tell us on Facebook if you're going.